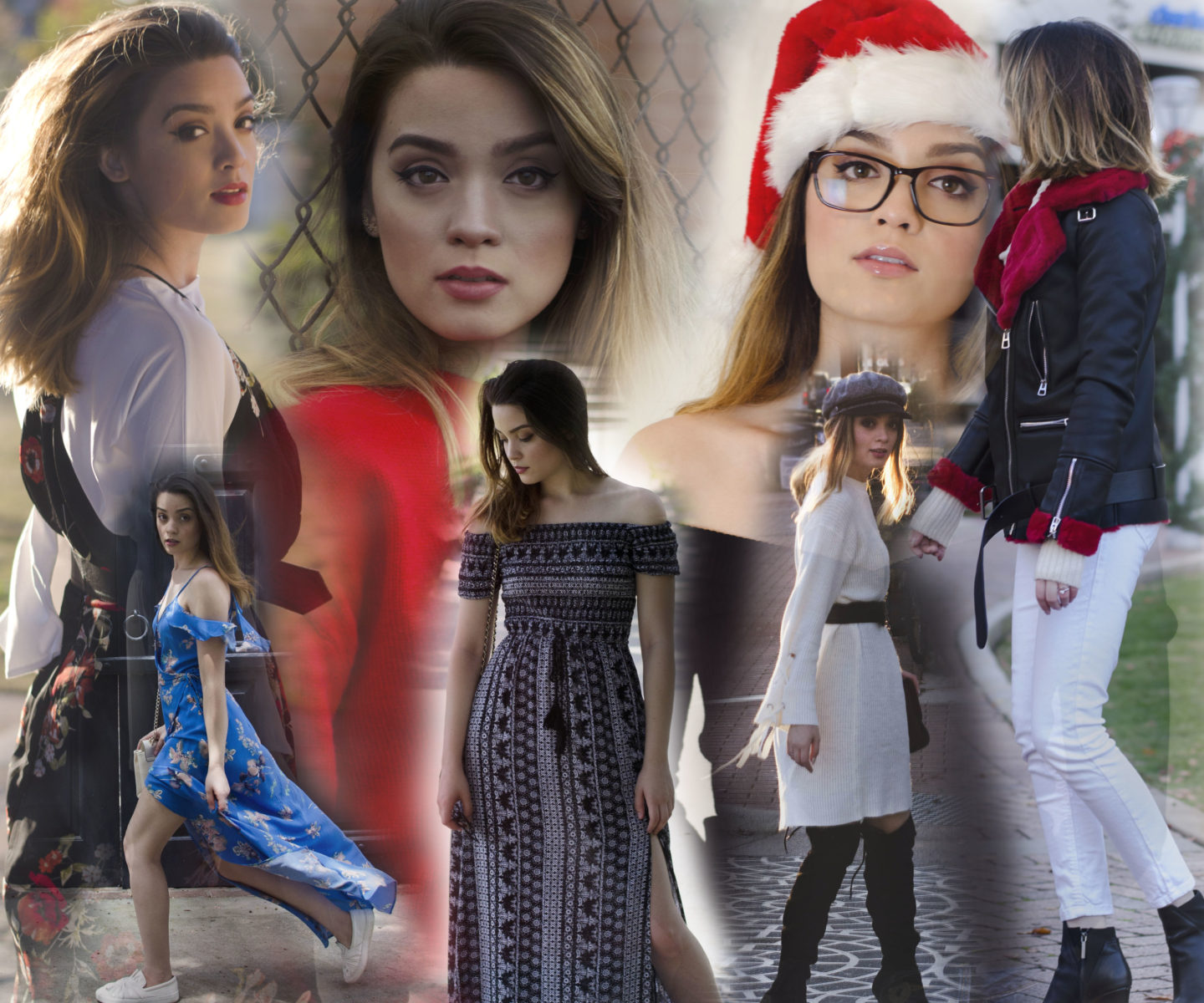 I'm not sure how we got here, but 2017 is about to be over in a few weeks. Can you believe it?
Just like so many others, I make New Year's Resolutions for myself at the end of each year. I love setting goals and watching as I accomplish them one by one. It gives me something to work towards, as well as a sense of pride. Don't get me wrong, I set goals year round, as everyone should. You should be working to improve yourself every day, not just at the start of every year.
But sometimes we don't accomplish our goals, but it's still important to look back and reflect on your efforts to see where you have room to improve. Here are the resolutions I made for myself in 2017. Let's see if I stuck to them!
Traveling
I did quite a bit of traveling this year, and while some of it was work related, I still enjoyed my time in unfamiliar cities. Traveling gives me new perspective, inspiration and helps me get to know myself better.
-Personal-
For Pat's birthday, I took him to Georgia for a road trip. We drove all over the state sightseeing and making memories. Likewise, he took me to Charleston for my birthday and we got to see the solar eclipse! I also took my parents to the Outer Banks for their first time and it was a blast; although, it didn't go as planned.
In September, I went to New York City for the first time. I still remember the feeling I got when I looked out the window and saw the city with my own eyes. I can't wait to go back, and I hope I can soon. I'm still suffering from NYC withdrawal (and I need more Laudurée in my life.)
In November, Pat and I took a last minute trip to Virginia and Washington, D.C. We had never really explored much of Virginia before and neither one of us had been to D.C. Although we hated the D.C. traffic, we felt our nation's capital was a fun place to be. We spent the first day in the National Mall, seeing all the memorials. We also went to Ford's theater and the Peterson house to relive Lincoln's final hours. It was so eerie and emotional; I loved it. But honestly, by day two, we couldn't get out of the city fast enough. The traffic was seriously horrendous.
-For work-
I went out to Indianapolis twice this year. I always love going to Indy because my coworkers out there are really cool and some of them are my personal friends (you know who you are!) On one of the trips out there, I got to shoot with my photographer friend and the photos were glorious. I'm so sad that she's moving to Portland, but I have never been, so it gives me a reason to go out to visit!
I flew out to Massachusetts, last month, to meet my team, now that I am a Team Lead at work. That was fun! It was so damn cold there though. I can't tell who is cooler, though – my Indy folks, or my MA peeps. lol
I hope I get to travel as much as I did in 2017, next year. Traveling, while very draining, is one of my favorite things to do. Since I work from home, alone, getting to see new places and people is always refreshing.
Making New Blogger Friends
I've met a lot of really cool people on Instagram and Facebook in the last year. I have a few people I regularly chit chat with on the gram, and I am always down to make more friends!
Revamping My Wardrobe
This is still in the works, but I have continued to improve my personal style and refine my tastes. I am still on the hunt for the perfect pair of jeans, but I feel like I have some great basics and a good selection of eye-catching pieces. Don't get me started on my shoes – I love my entire collection.
Vlogging
I've uploaded 9 YouTube videos in the last year. I wasn't consistently creating video content, but I am pleased with my efforts. I'm planning on creating one more video before the end of the year, so fingers crossed I can put it together in time. Vlogging is something I am definitely going to continue working on next year. I'd like to establish a stronger video presence on this fast-paced platform.
How have your 2017 New Year's Resolutions held up?