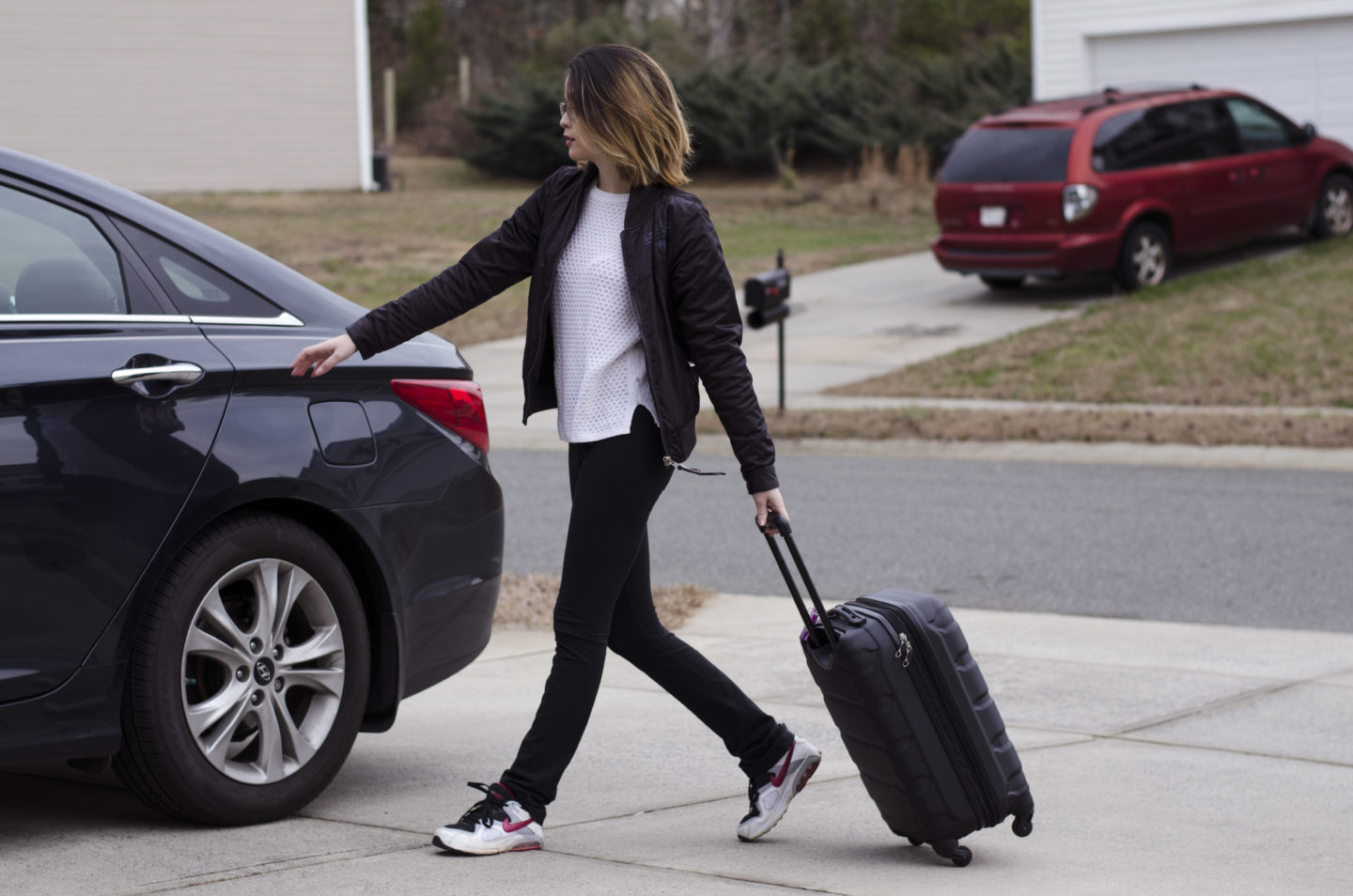 I was never great at packing for trips until I started traveling more frequently.
Thankfully, I learn quickly. After being forced to travel with my only suitcase, which was broken and way too big, I decided enough was enough. Although I did get a kick out of watching my friend drag this giant broken bag through the airport, I knew I needed to travel smarter.
Pick A Capacious Carry-On
I spend a lot of time on Instagram looking at so many travel bloggers' luxurious getaways. Aside from being envious of their lifestyles, I do learn some pretty nifty travel hacks. The first and most important part of travel is picking the right suitcase. I had my eye on the Samsonite Omni PC Hardside Spinner carry-on for some time now. It came highly recommended by some bloggers, as well as a friend of mine, so I decided to bite the bullet and I bought a set of 3 from Amazon. The carry-on has been my lifesaver since I started traveling more frequently. This baby has so much room for everything, it expands, and the hard shell helps protect my things from getting banged around.
Roll. Don't Fold. 
This space-saving hack will be your best friend if you are a chronic over-packer, like me. Roll those clothes -I can't stress this enough. When you fold your clothes you crease your packed items and take up more space. Unless you pack a steamer with you, a crease could destroy your whole look. I will admit, there are a few things I will fold, but most of my tops and jeans are usually rolled up so I can fit a variety of looks into my carry-on suitcase.
Remove the Excess
OK – I repeat, I tend to pack more than I should, but I try to find key pieces that I can repeat on a short trip. This way, I don't have to pack too many things. If you have to sit on your suitcase to close it, it's probably a clear sign you have over-packed. If I have 2 pairs of the same style, or wash, of jeans, I'll pick one to bring with me. I'll also try to bring a couple pairs of shoes that can be worn with most of my outfits. In the colder months, I'll pack a couple light sweaters and one simple/basic coat. Sometimes it helps to pack everything you want and then go back and start eliminating items.
What are some of your best travel hacks?
(I also take full responsibility for the noisy pictures. I was shooting wide because of how dark it was inside the house and I jacked ISO up and it created quite a bit of noise in the images. It was a noob move. Boo.)