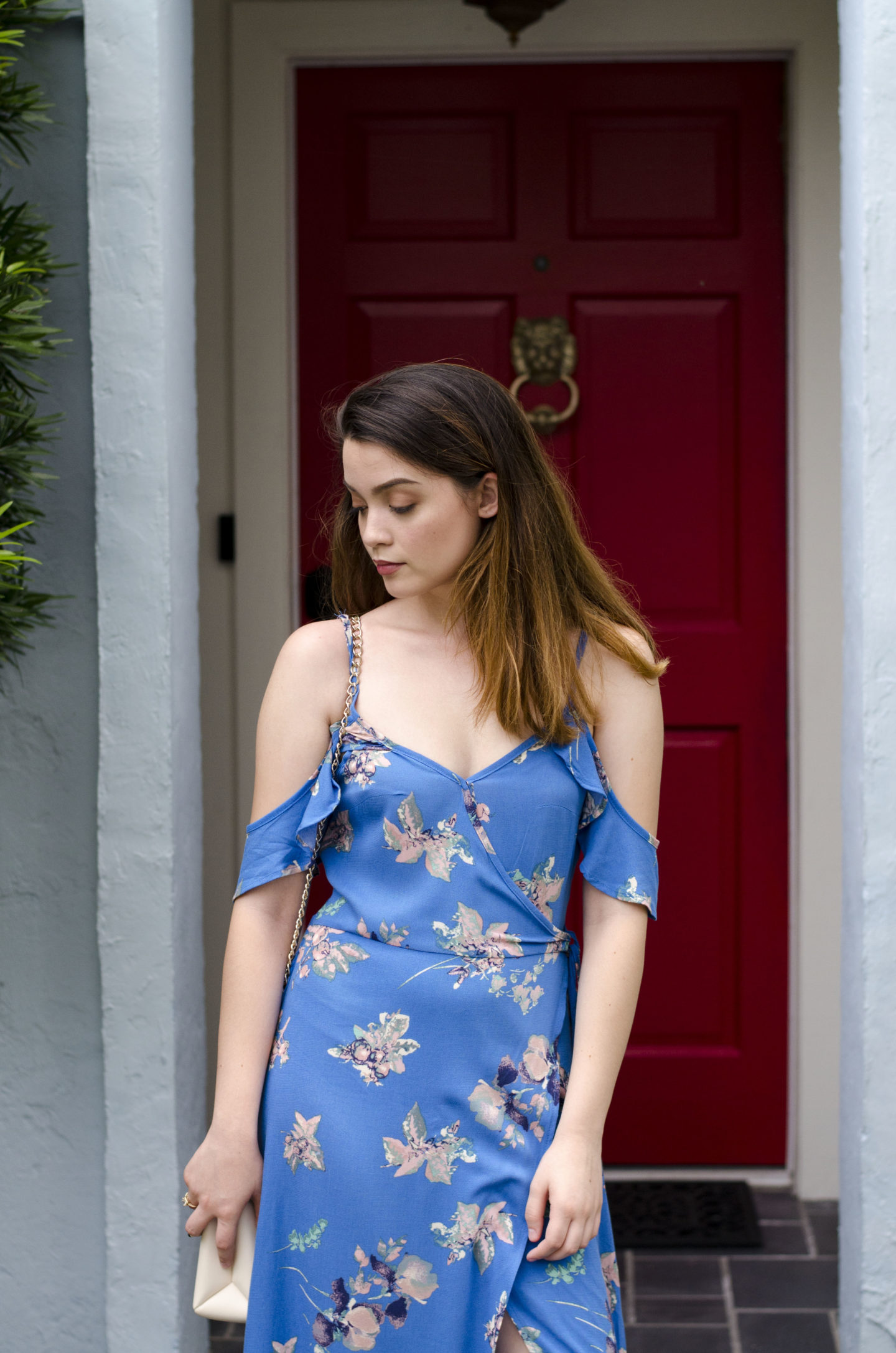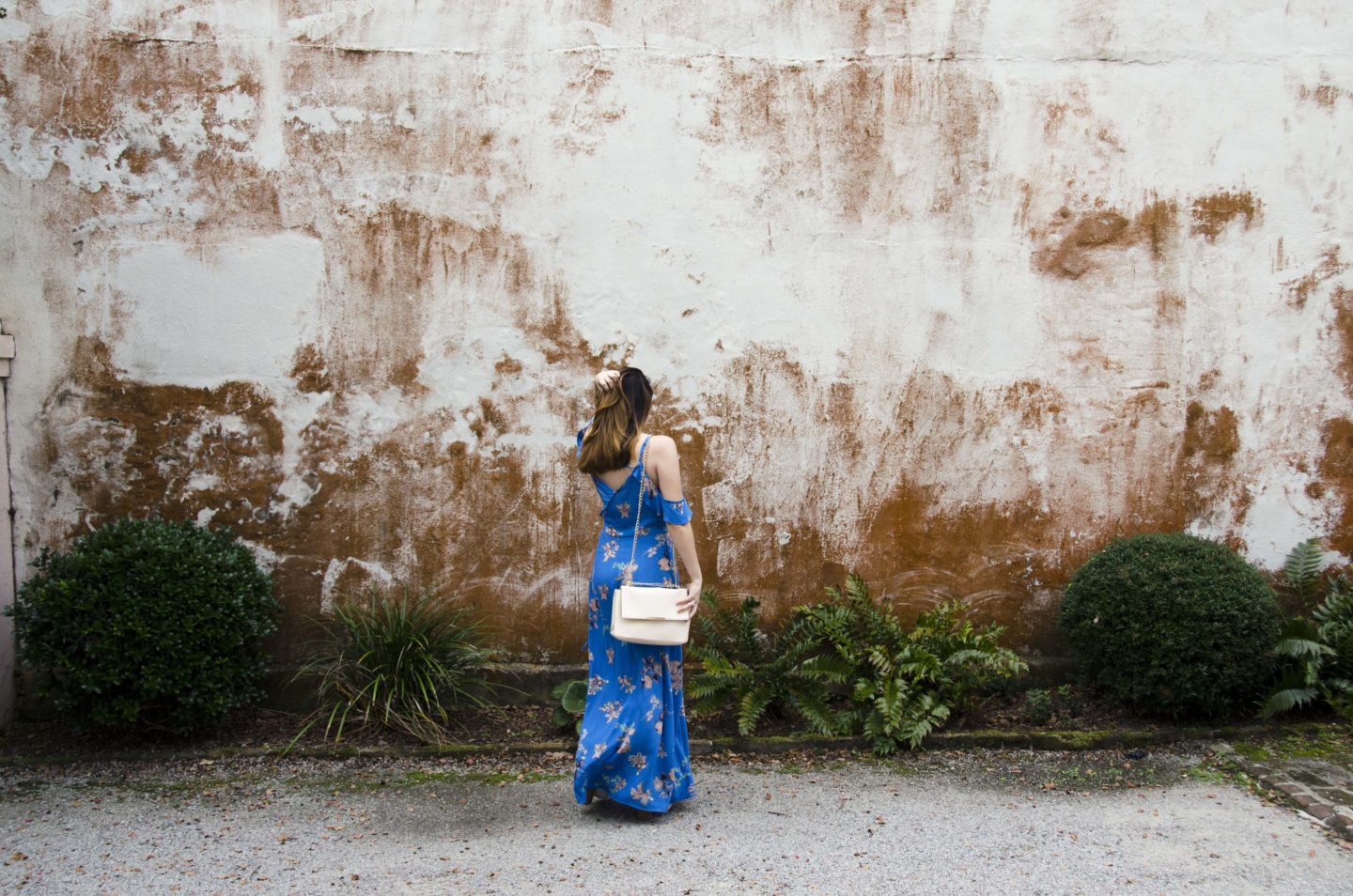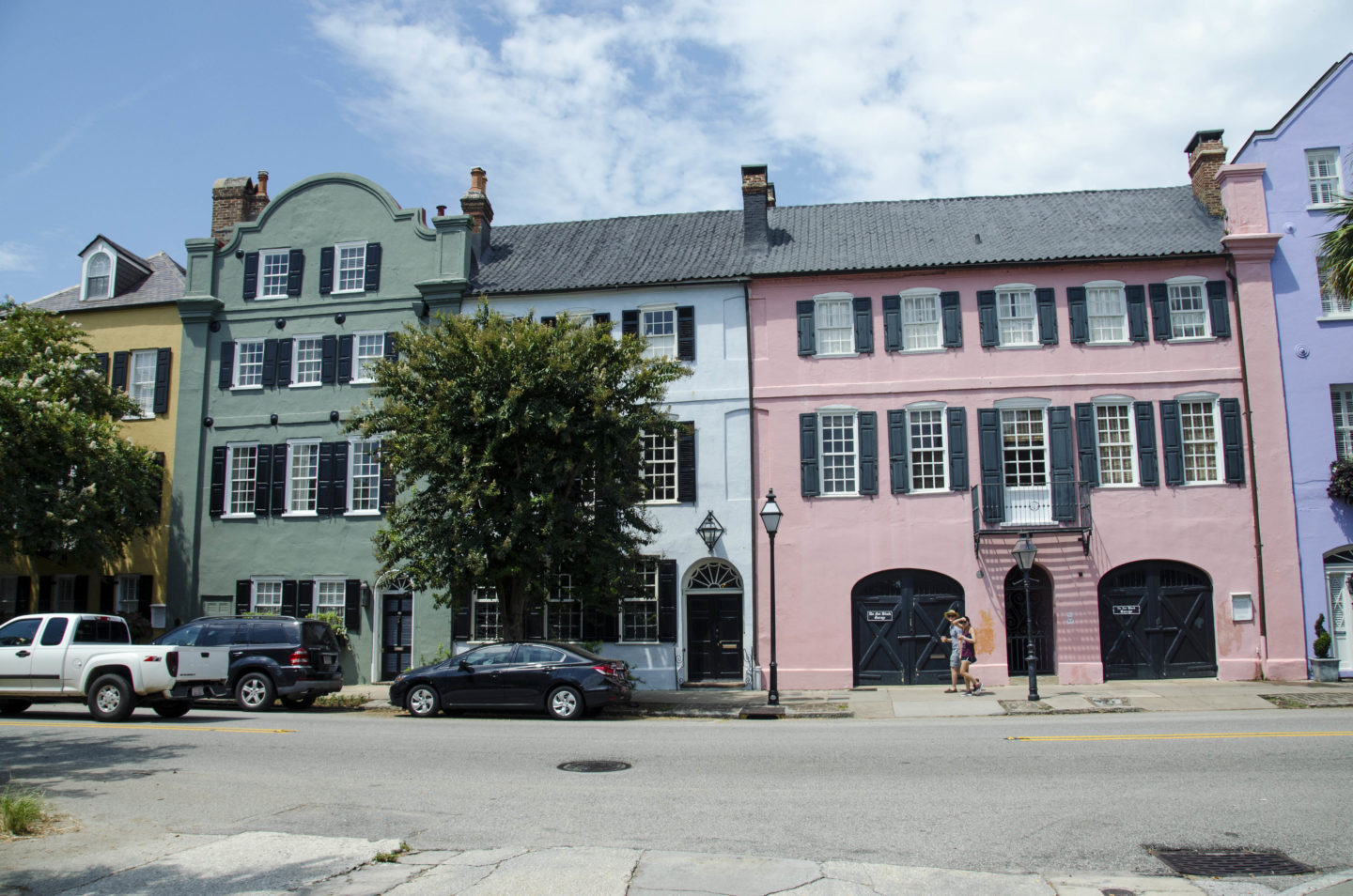 There are a few things you should know before heading to Charleston.
Pat took me to Charleston for my birthday weekend (and to see the solar eclipse). Having been to Charleston in the past, I wanted to make sure I packed all the perfect outfits so I could shoot on location. Of course, I had to take a few things into consideration.
You will do a lot of walking in Charleston
Yup. A lot. Granted, I've never been to NYC so if you have been, then you are probably laughing at my initial statement. Just make sure you wear (or bring) comfortable shoes. In the photo below, you will see me rocking my MIA slip ons. My heels were hard to walk around in, especially with the uneven side walks and the stone paved roads.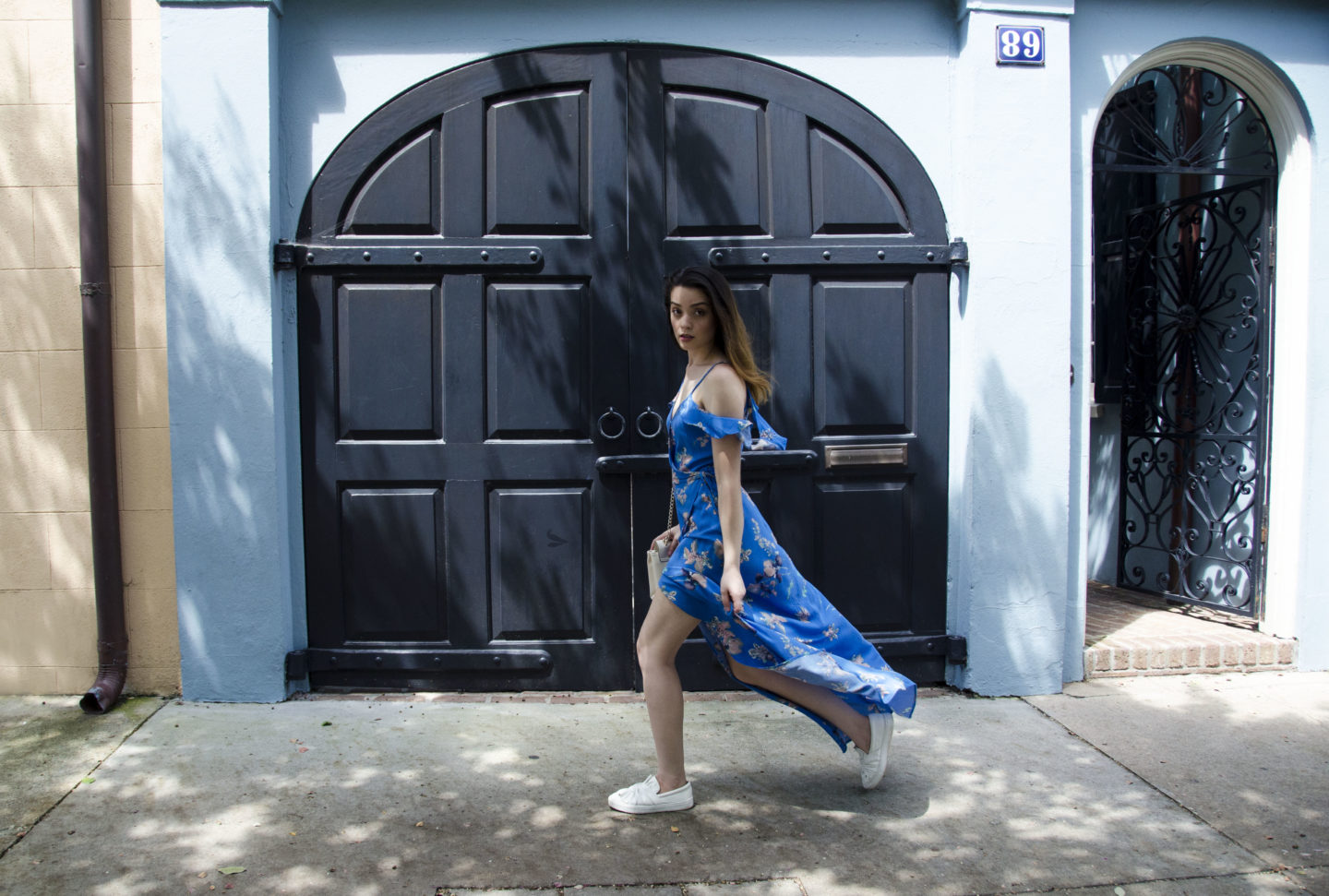 Go Light
It's the South (and August), so it's hot and humid here. You are better off dressing light with loosing fitting clothes because I can tell you first hand, I was sweating in this dress. It was over 90 degrees outside with no breeze and the humidity was making my hair all crazy looking. After every photo was taken, I would put my hair up just so I didn't have to deal with the sweat.
Also, be sure you pack some sunscreen and apply it before you head out for the day. I only applied a thin layer and ended up with minor sunburn by the end of the day. It's not terrible, but since you are spending a lot of time outdoors and on foot, you want to make sure you slather some SPF on that skin so you avoid burning.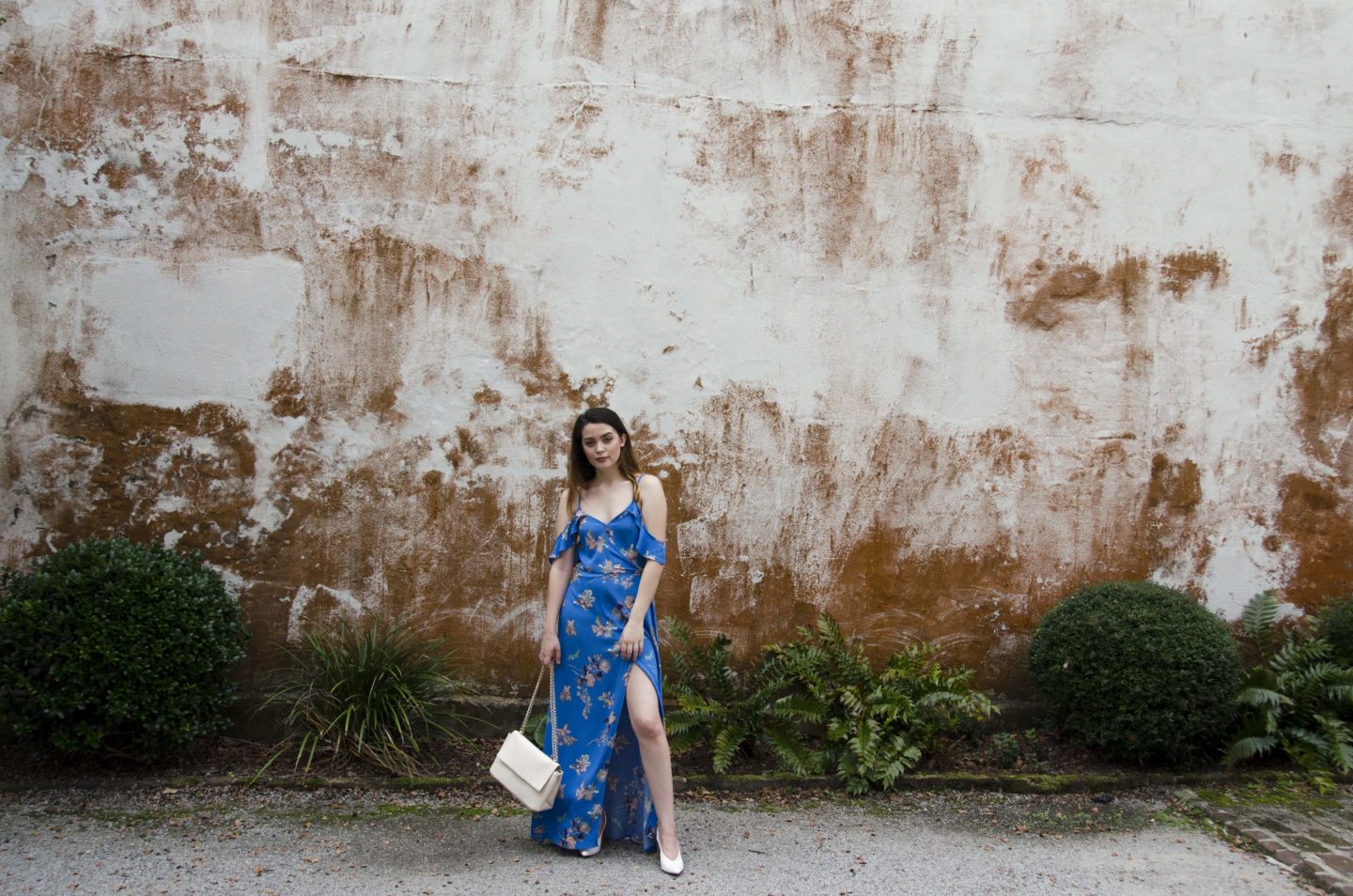 Embrace your surroundings.
Take a lot of photos. Seriously. There are so many extravagant buildings – the architecture is stunning and vibrant. I saw so many people walking around with DSLRs trying to capture the essence of Charleston and I was one of them. Native Charlestonians don't even mind the tourists frequently stopping for photographs or videos. They seem to love seeing the faces of tourists so enamored by their surroundings.  (It's that Southern Charm).
Have you ever visited Charleston? What were your favorite spots?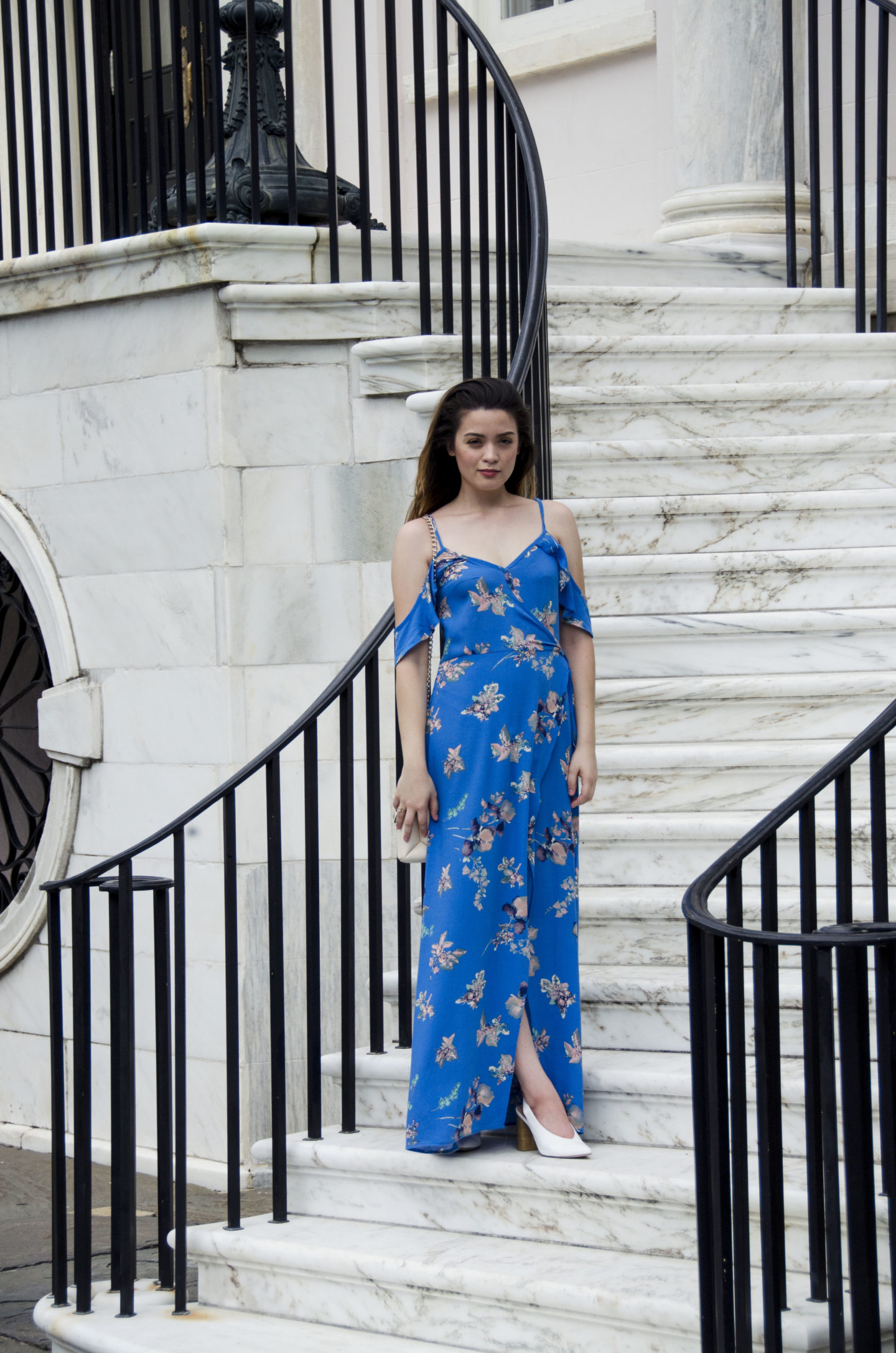 Dress: Floral Ruffle Cold Shoulder Dress | Heels: ASOS (similar) | Sneakers: MIA Zori | Bag: Crossbody Handbag| Ring: Golden Petite Emerald Cut Ring