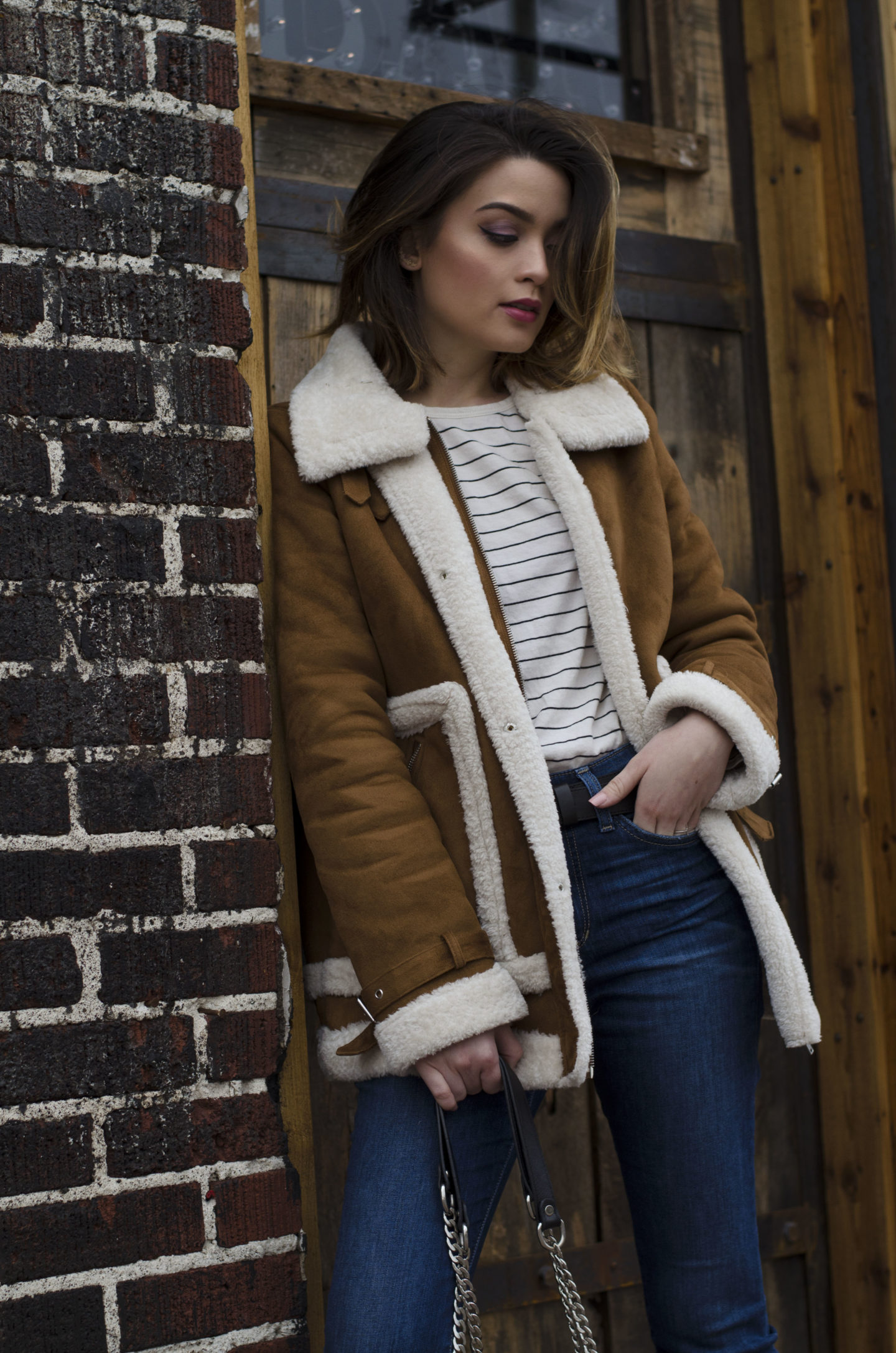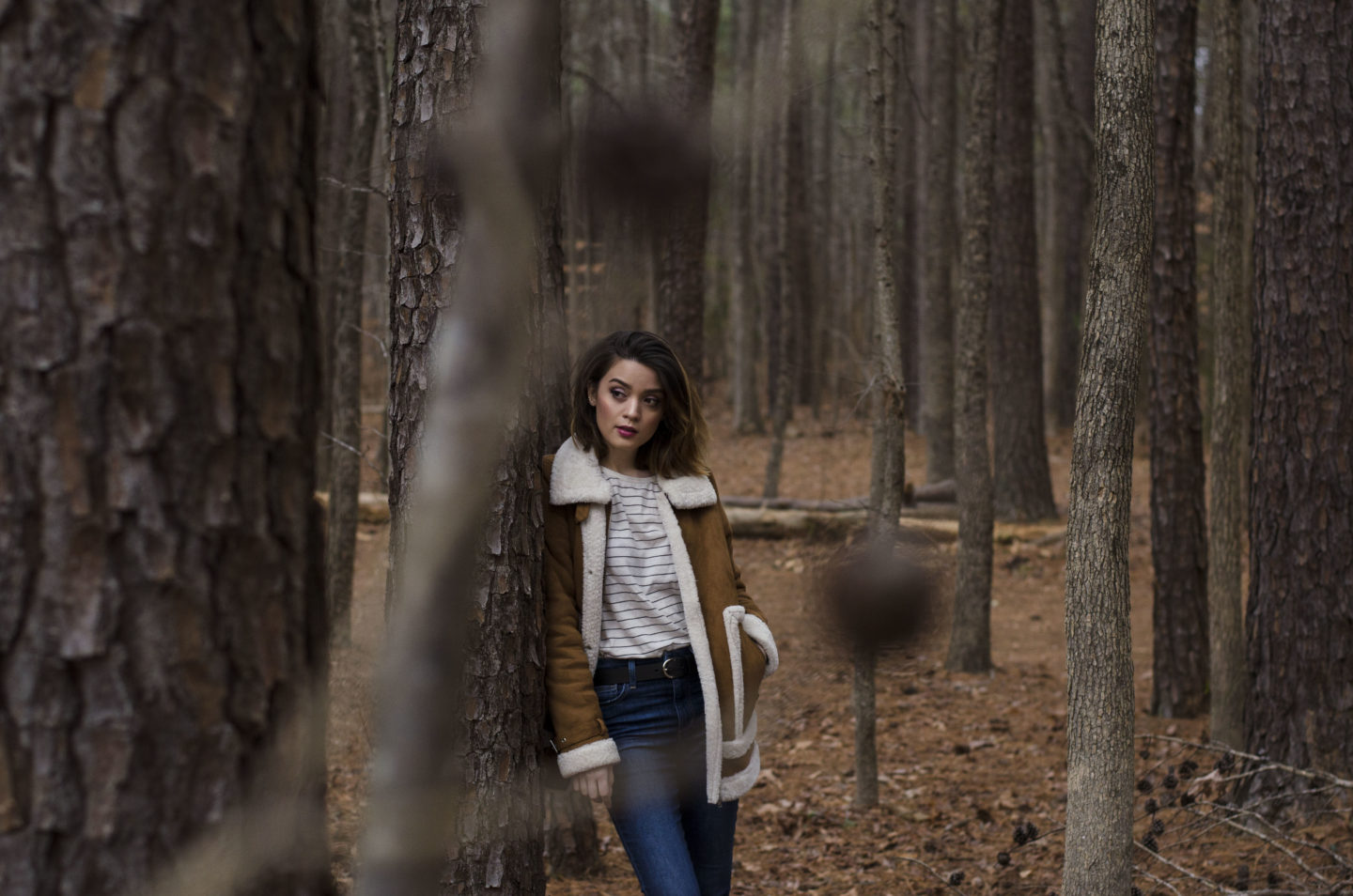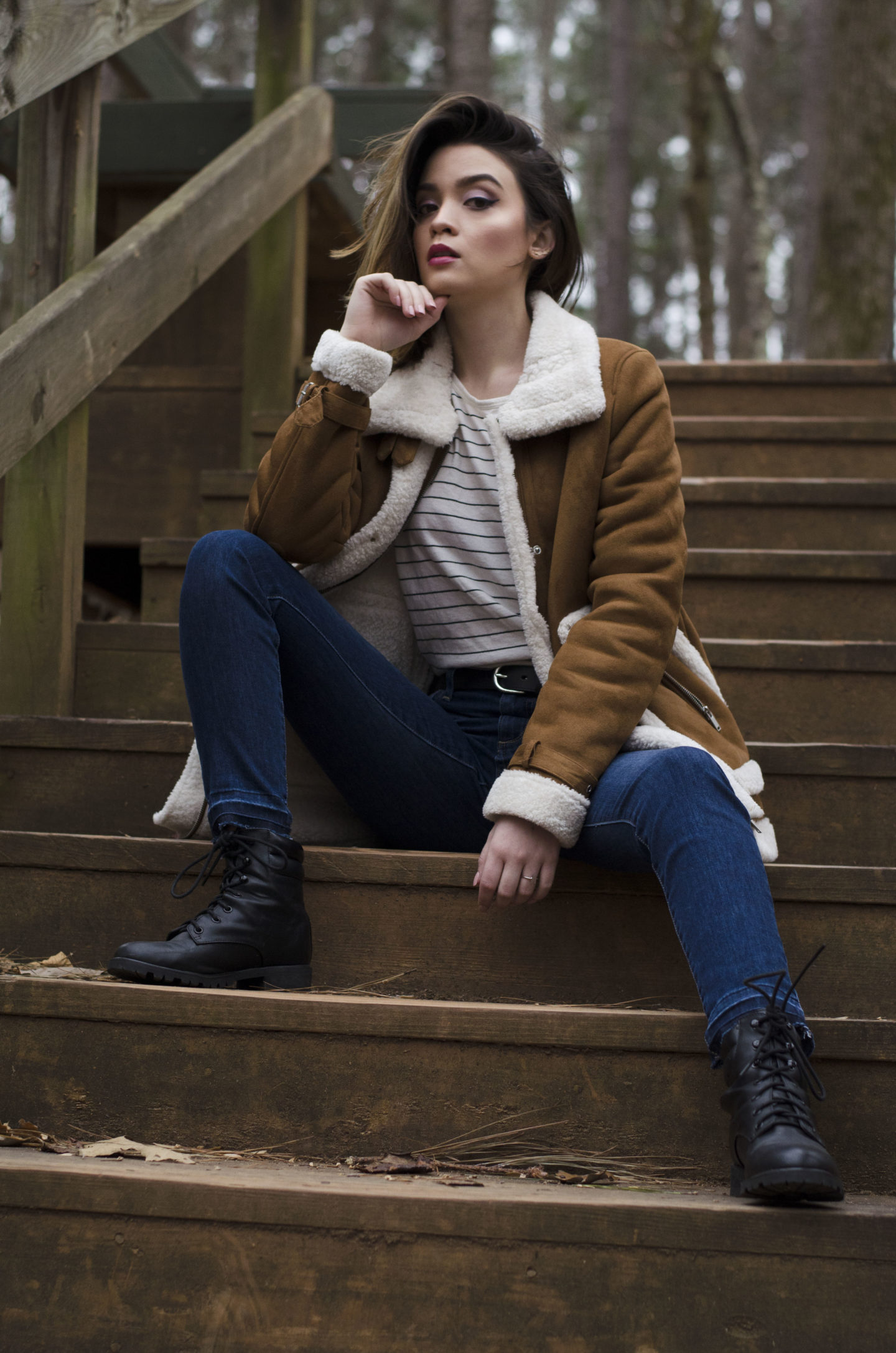 I've always teetered between masculine and feminine looks.
Usually, it depends on my mood that given day, but when it's freezing outside, I honestly prefer to be warm in a big coat than look stylish. I know, I can't believe I said that out loud. Die-hard fashionistas are probably shaking their heads at me right now. But as someone who has bad asthma triggered by cold temperatures, sacrificing my comfort is just not worth it.
When I went to Massachusetts in November, I was freezing the entire trip. There is nothing I hate more than being perpetually cold for days on end. I just wasn't pleased with the coats I brought with me at the time. Yes, they were very cute and my outfits were on point, but they did not keep me warm.
I haven't owned a great Winter coat in a long time. I've been on the lookout for the perfect faux shearling coat, so when I stumbled across this one on ASOS, I was so thrilled. This particular coat is not overtly feminine, which makes it more versatile. It's also the cutest and warmest coat I have ever owned, so it will definitely be a staple throughout this Winter. (This other ASOS jacket also keeps me warm too.)
Because of the earthy tones in the coat, I wanted to shoot this look in a field of tall grass, at golden hour.

 
Despite my better judgment, Pat and I drove out to Plaza Midwood to shoot it. I should have gone with my gut instinct because I only used two shots from that first set (1 + 5).  I was somewhat frustrated with the environment; the surroundings didn't capture the story I wanted to tell. Most of my images just felt underwhelming, so we hopped back in the car and drove out to Reedy Creek Park. We allowed ourselves to be inspired by our surroundings and nature. This was also the first time Pat got full control over the manual settings on my camera. I think he did a great job, don't you?
Have you had any success finding warm && stylish coats for Winter?
Jacket (here)
Striped Top (here)
Jeans (similar here)
Boots (similar here)