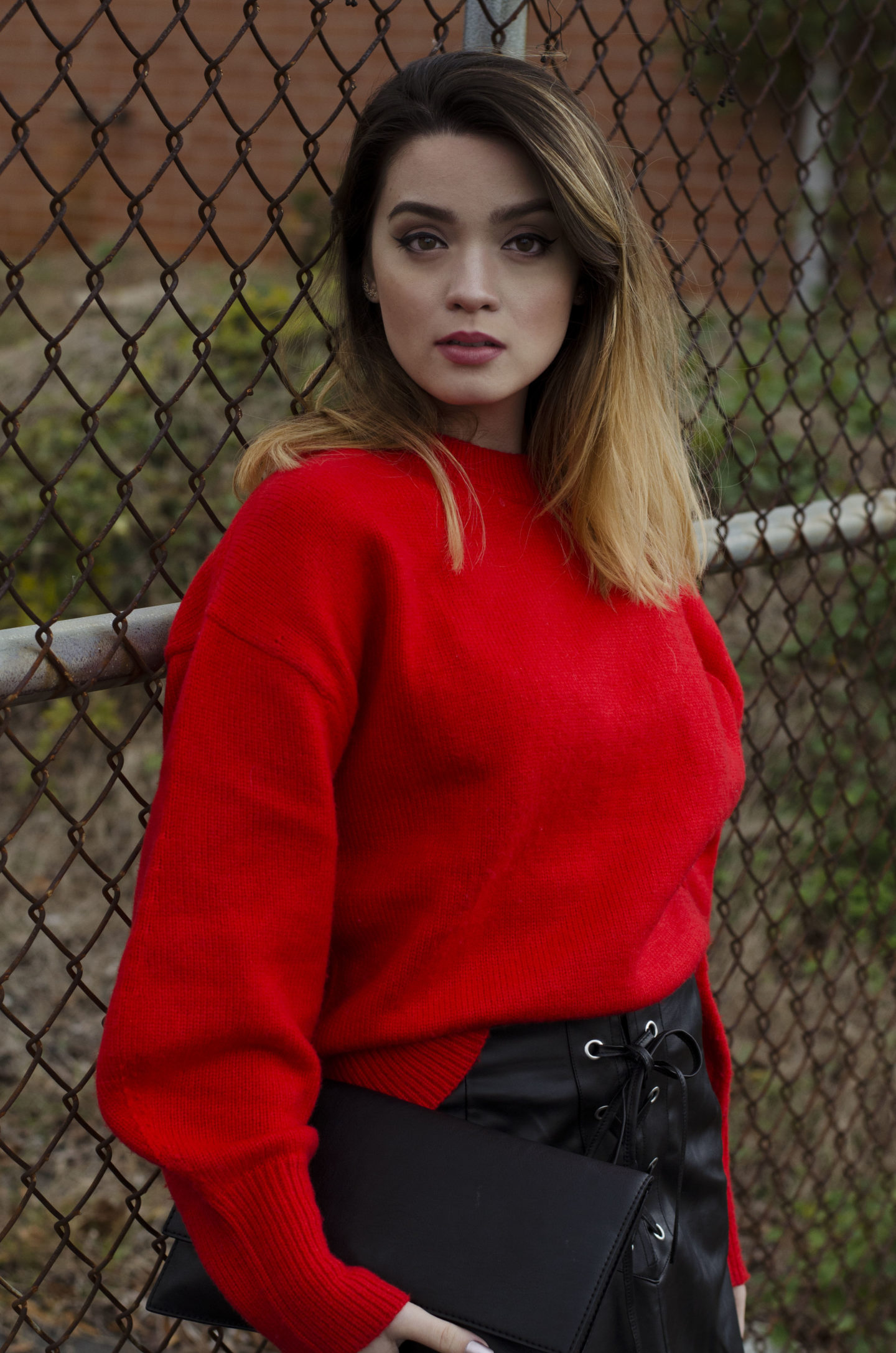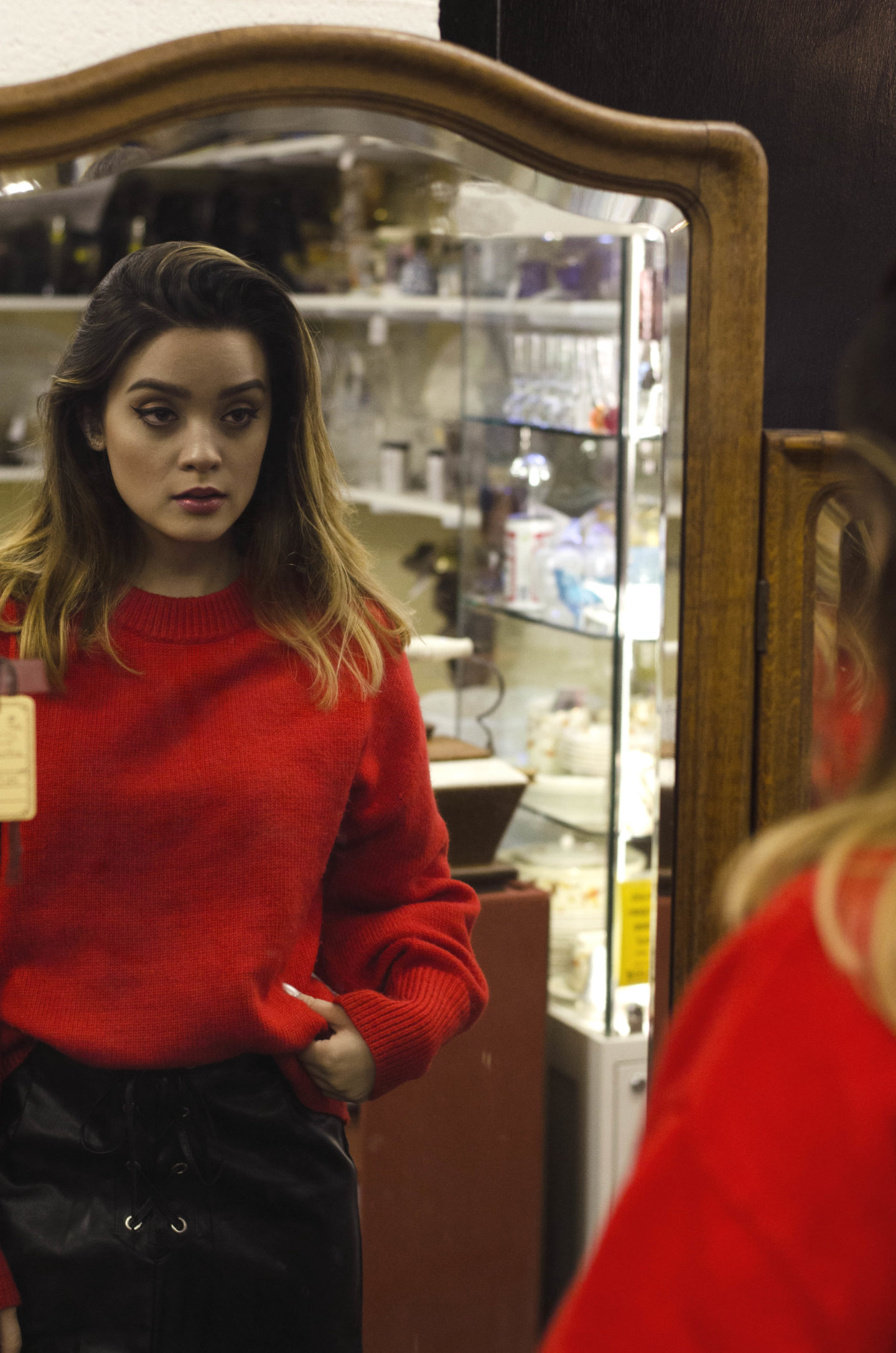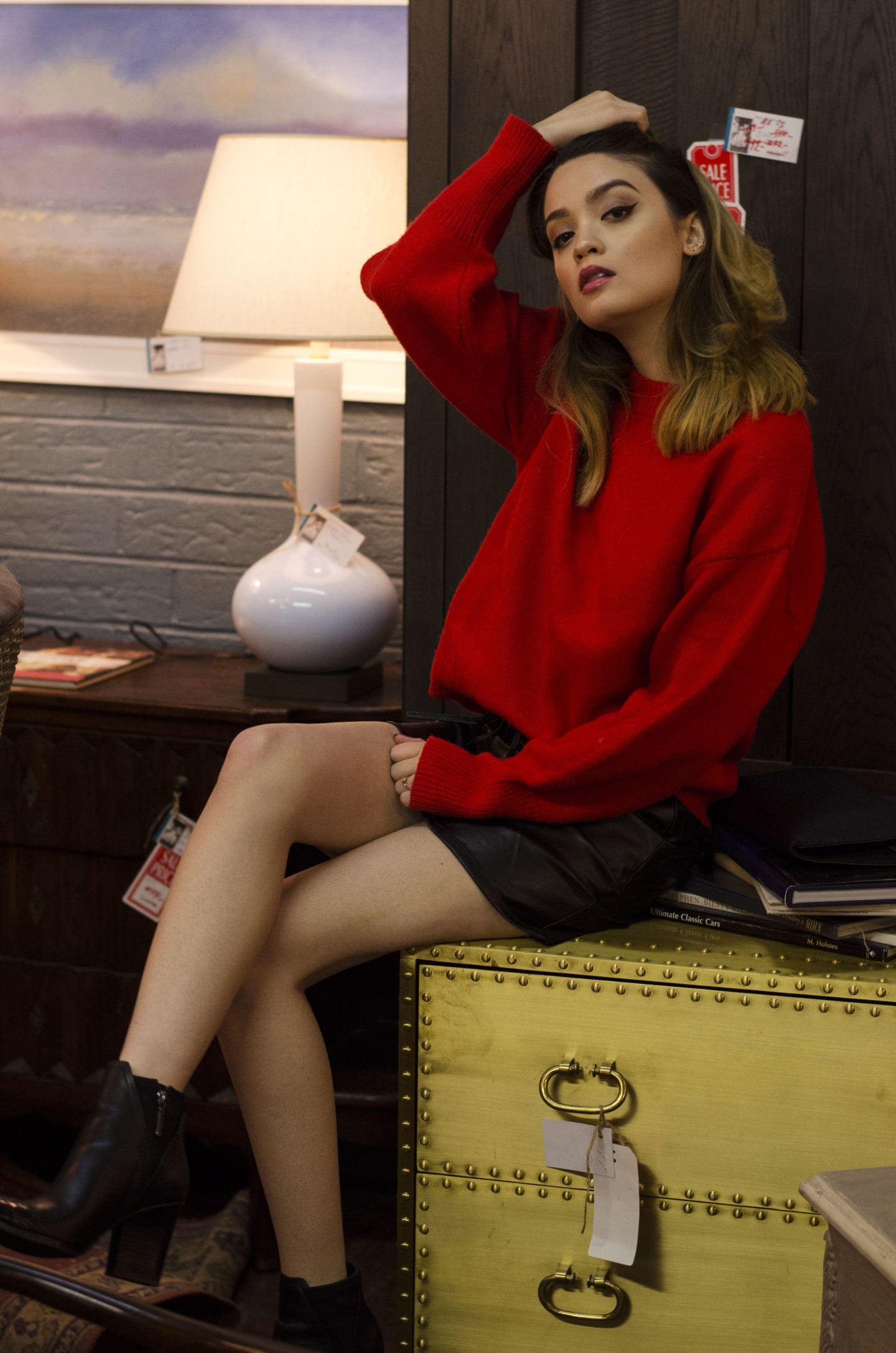 The season of love and romance is upon us – but what the hell do we wear?!
With all the weddings, holidays and friend's birthdays coming up, I have to brainstorm a bunch of outfits to wear for each occasion. I travel in small circles so repeat outfits are not an option; however, I am not opposed to re-styling key pieces.
This sweater adds that touch of red you all know I love, but because if it's boldness, I wouldn't want to wear this too often. Although it is incredibly warm…it'll be hard to resist. The secret to re-styling the same pieces is choosing something that is subtle, classic and fluid. This item should not be a statement piece, nor should it be the thing that draws the eye. Instead, it should be an article that transitions seamlessly from one outfit to the next; i.e. leather jeggings or a perfect pair of jeans.
A great investment would be this faux leather skirt. I picked it up from my local Forever21 for roughly $15. You can rock it with bare legs, stockings or even tights. It has the potential to be dressed up or dressed down, so this would be a piece you may consider repeating a couple of times at holiday events, this season.
I love the versatility of this entire outfit. All you need is the perfect skirt and an oversized knit sweater and you've got yourself a winner! It's a chic ensemble that will guarantee at least a few double takes throughout the evening.
What are some of your key pieces this holiday season?

Faux Leather Skirt (here)
Leather Booties (here)
Knit Sweater (here)