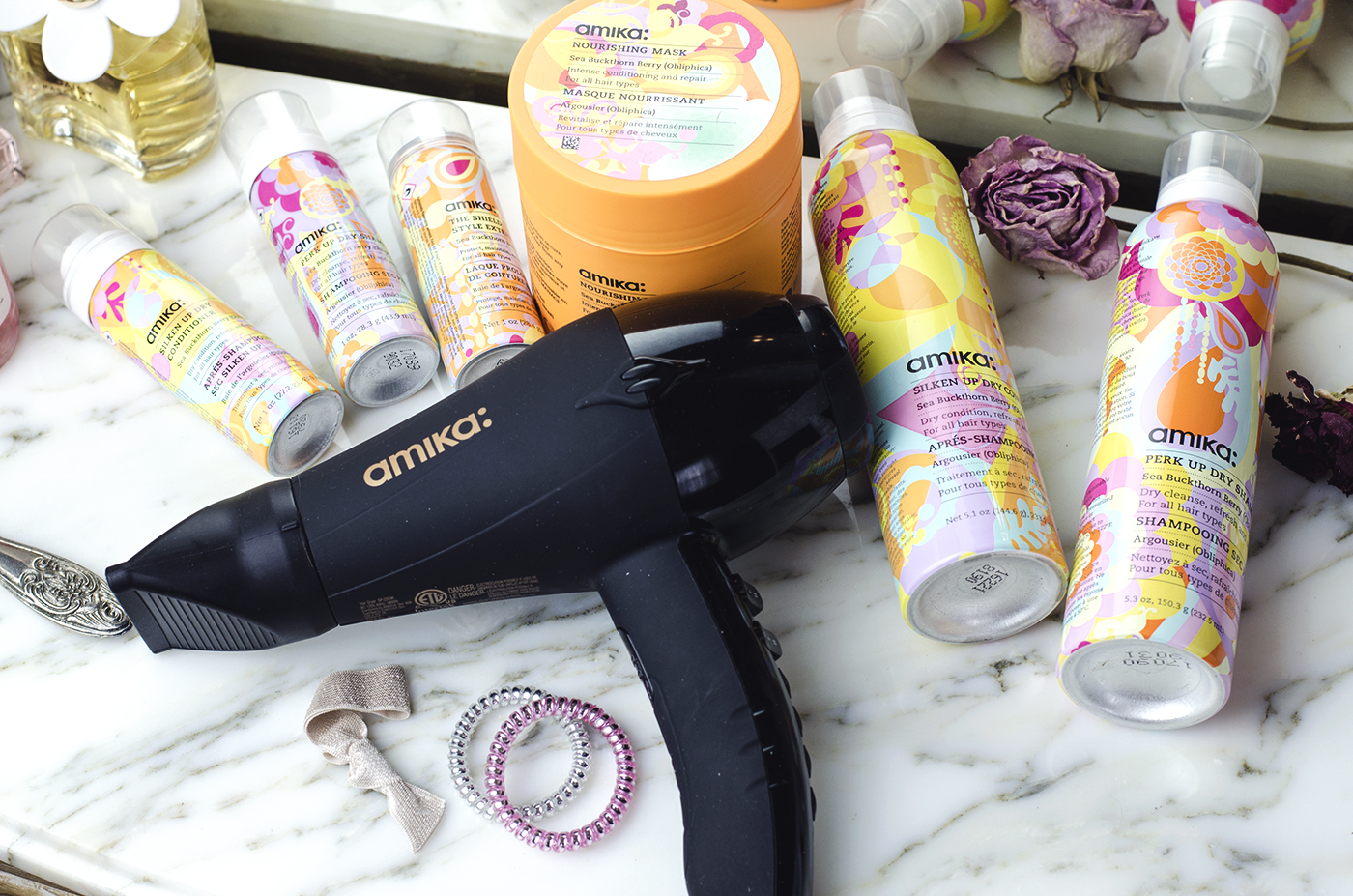 Some of the hair products I've been reaching for lately…
I never used to invest in hair products. (That might explain why my hair was always so frizzy and flat before.) A few months back, I decided to start investing in products that would improve the health and quality of my hair. I started with It's A 10 Leave-In Conditioner and then added my own customized shampoo and conditioner from Function of Beauty that focused on my hair concerns.
Last month, I was lucky enough to win the Amika Instagram giveaway. I was excited for a couple of reasons.
1.) I had never won anything before
~ AND ~
2.) I had never tried any Amika products before.
I am very impressed with the results I've seen in the last four weeks. I'm really grateful for winning the giveaway (thanks again, Amika). I'm trying to get better about taking care of my hair and I am happy with the products I have been using so far. I feel like my hair has seriously transformed in the last few months. I should have taken before and after photos – but I didn't think that far ahead.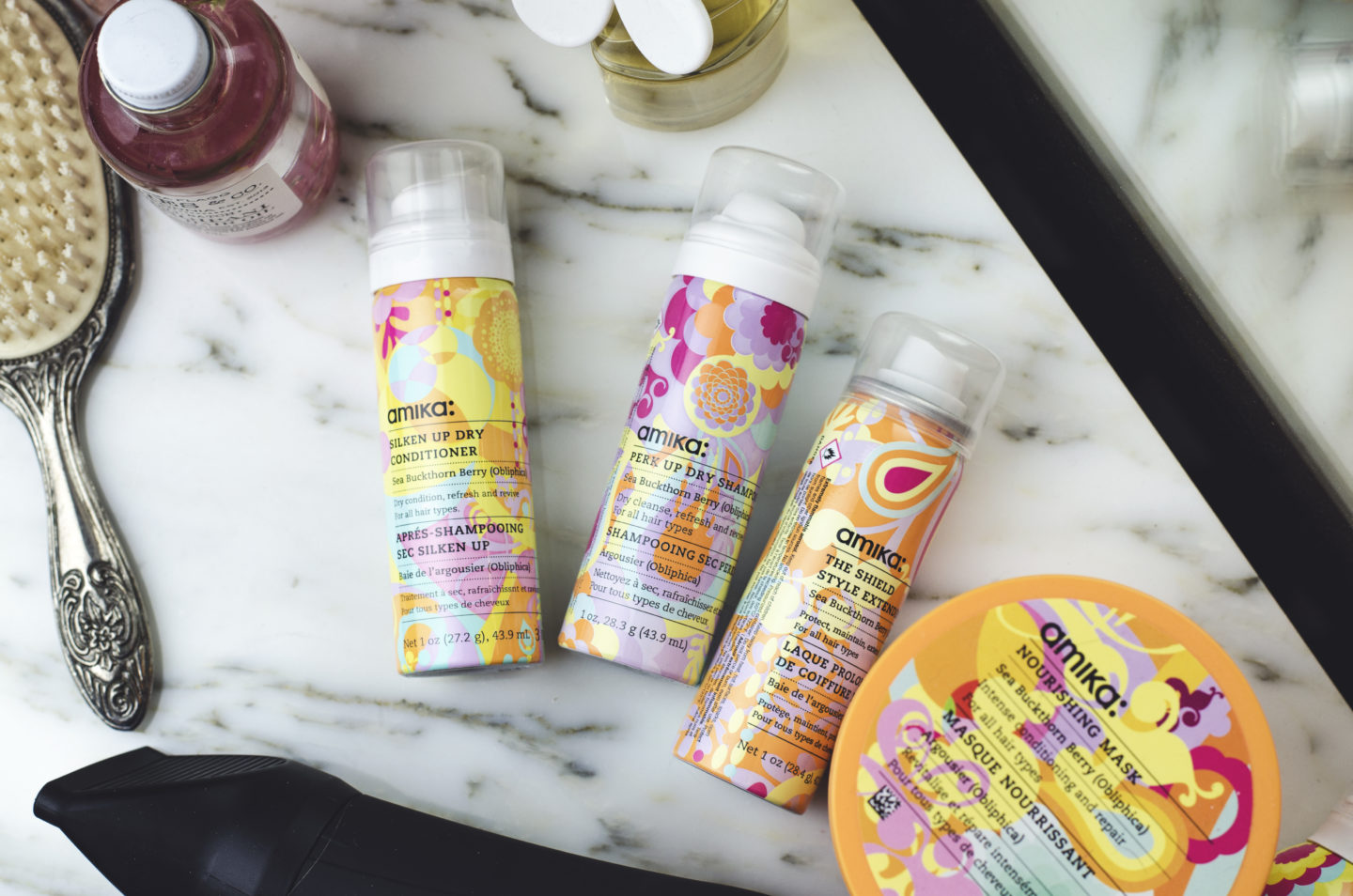 Amika makes the best dry shampoo on the planet.
The Perk Up Dry Shampoo smells so good and it doesn't leave any residue on your hair. It's super easy to brush through and worth every penny. The Silken Up Dry Conditioner is really innovative. I had never heard of a dry conditioner until I received my giveaway box, but now I fully understand the hype. When my hair feels too dry, the dry conditioner is something I immediately reach for.
I use the Nourishing Mask once a week and I feel like this helps my brittle ends. I use my blow dryer a lot and I am always afraid that my hair is going to dry up in the heat. (I am still in the market for a great heat protectant so leave your favorite in the comments, please!)
The style extender is also pretty solid. I feel like it holds much better than other style extenders, but my all time favorite is the Living Proof Style Extender. Also, I recently added a Wet Brush to my hair routine and it rocks!
What else should I add to my hair care regimen?