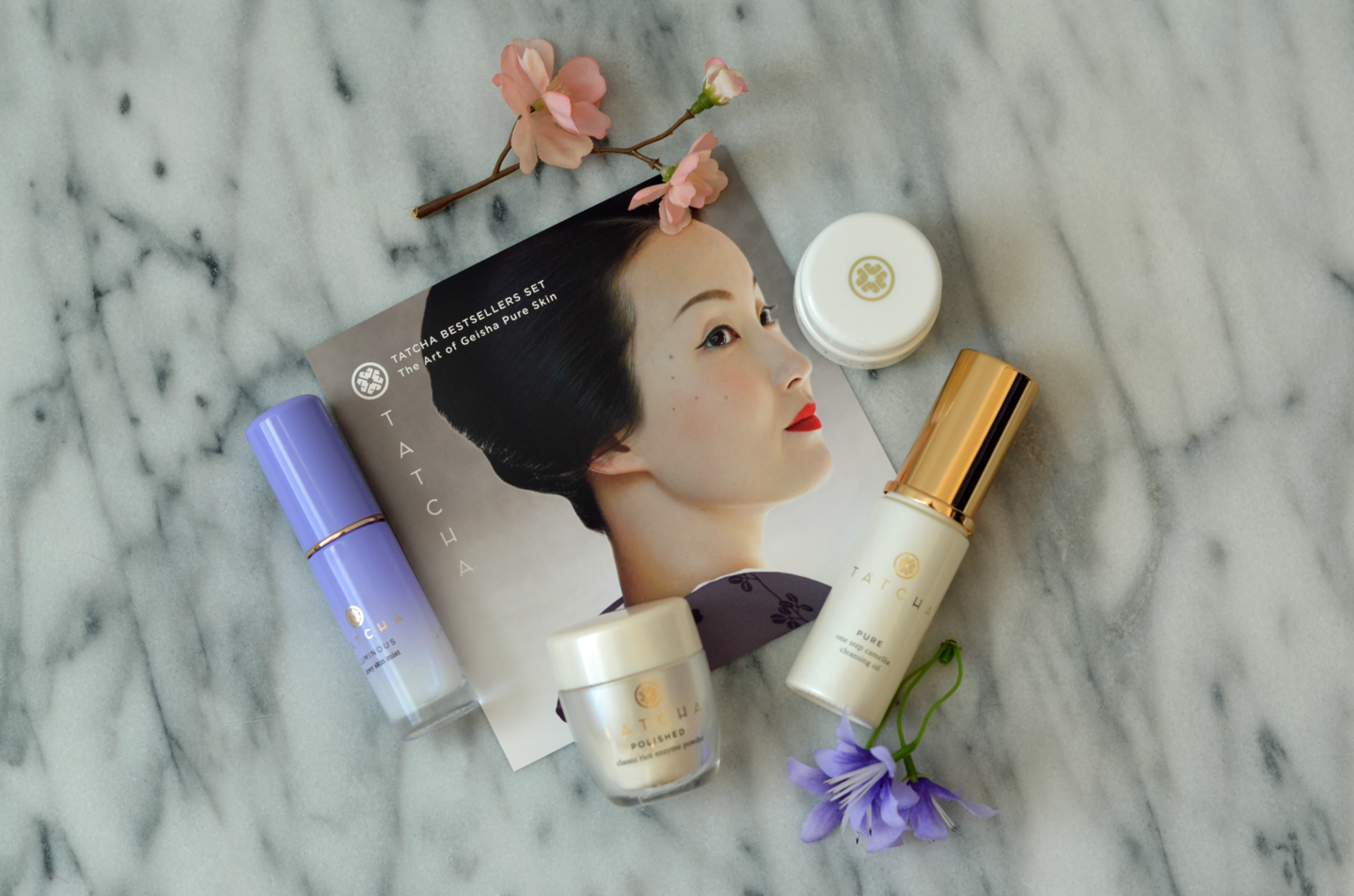 Winter skin can be really frustrating if you can't find the right products to use.
My skin always dramatically changes when the winter weather starts to roll in and I always struggle to find a product that really helps keep my skin happy and healthy.
I've had my eyes on Tatcha for a while now, and this holiday season Sephora is offering a Tatcha Bestseller's Set for only $59. I snagged one of these about a month ago during the VIB Rouge sale and I haven't looked back. The set includes a four-step skin regimen:
Pure One Step Camellia Cleansing Oil
Polished Classic Rice Enzyme Powder
Supple Moisture Rich Silk Cream
Luminous Dewy Skin Mist
As someone who has struggled with adult acne for the last few years, I really value a double cleanse. In the past, I've been using Korean products to double cleanse, but this is my first experience using a cleansing powder. I regularly use cleansing oil so I was very eager to try out Tatcha's two-step cleansing process.
Pure One Step Camellia Cleansing Oil
This cleansing oil goes on really soft and doesn't leave your face feeling greasy or stripped of its natural oils. As far as quality goes, it works fairly well, but I have noticed that it leaves behind some residue from waterproof mascara. Also, if you are wearing heavy makeup, you may need to repeat this first step just to make sure you removed all the makeup from your face.
Polished Classic Rice Enzyme Powder
This enzyme powder blew my mind. I'm more than familiar with using rice as a cleanser, (I used to use The Face Shop's Rice Water Cleansing regimen) but this powder was a new experience. With a wet face and hands, take a half teaspoon of the powder and rub your hands together to create a creamy foam. Then gently massage your face with the foam and rinse with warm water. I really enjoyed the gentle feeling of the cleanser on my skin, and after using it, my skin felt clean, bright, and rejuvenated. 
Supple Moisture Rich Silk Cream
My skin gets really dry when Fall and Winter come around, so having a fantastic moisturizer is a must – and this is the most amazing moisturizer I have ever used. A little really goes a long way. My face feels so soft after I put it on and I love that it isn't greasy.
Luminous Dewy Skin Mist
Maybe I just have a faulty bottle, but I can't honestly say I like this mist. The spray range is so wide that I feel like most of the product misses my face. A lot of my friends talk about how fantastic this mist is, so I think I just got the lemon of the bunch.
Has the double cleanse
 process worked for you? Have you tried Tatcha? 
 Shop This Look