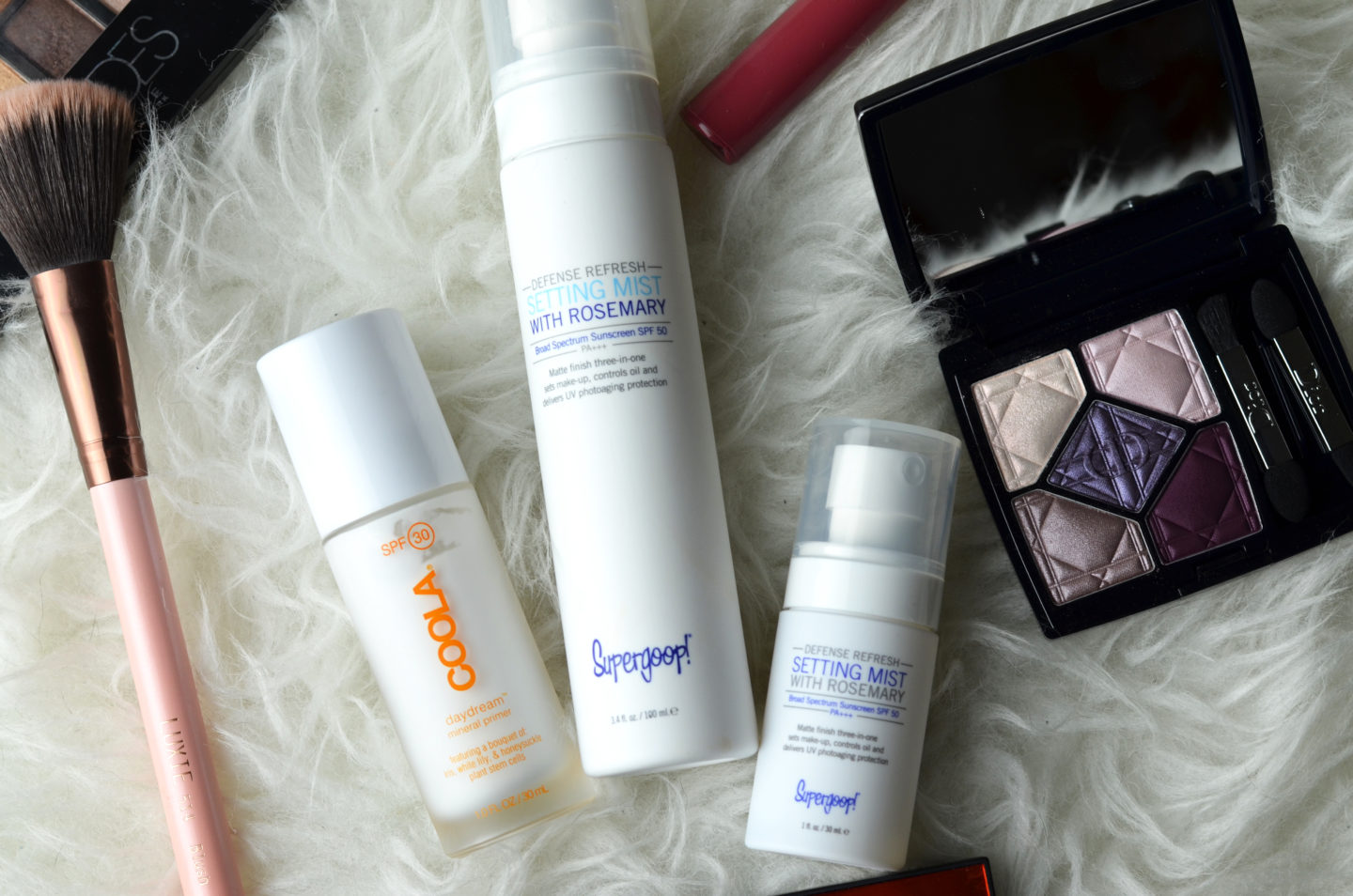 Here it is – The moment you all have been waiting for: My Giveaway Announcement!
A while ago, I posted on Instagram and Snapchat about hosting a giveaway, and after three weeks of careful planning, I finally have everything in order. First, I wanted to show you all my day-to-day makeup routine. I try to keep my routine quick and simple, and normally this doesn't take me more than 20-25 minutes to do. Click here for my latest YouTube video, or scroll down to the end of this post to view it. As this is 'Part Two' in my Get Ready With Me series, I hope that you all will take a gander at the first episode!
I just want to tell you all that I am extremely grateful for all of you and I wanted to show you all how much I appreciate you, by giving back. This is my very first giveaway, so if this goes well, there will definitely be more to come!
Giveaway Rules (Open Internationally)
HERE'S WHAT YOU WIN
#1 Supergoop Defense Refresh Setting Mist Combo Pack (Full size + Mini)
AND
#2 SojoS Oversized Cat Eye Round Vintage Mirrored Sunglasses
HERE'S HOW YOU ENTER
#1 Follow me on Instagram @genmcord.
#2 Subscribe to my YouTube channel.
#3 Follow me on Bloglovin.
#4 Comment below with your Instagram handle, full name, & email.
(If you prefer, you can shoot me an email with that info.)
One Winner will be selected two weeks from today on June 13th. I will contact you via DM on Instagram and you will have 2 business days to respond!