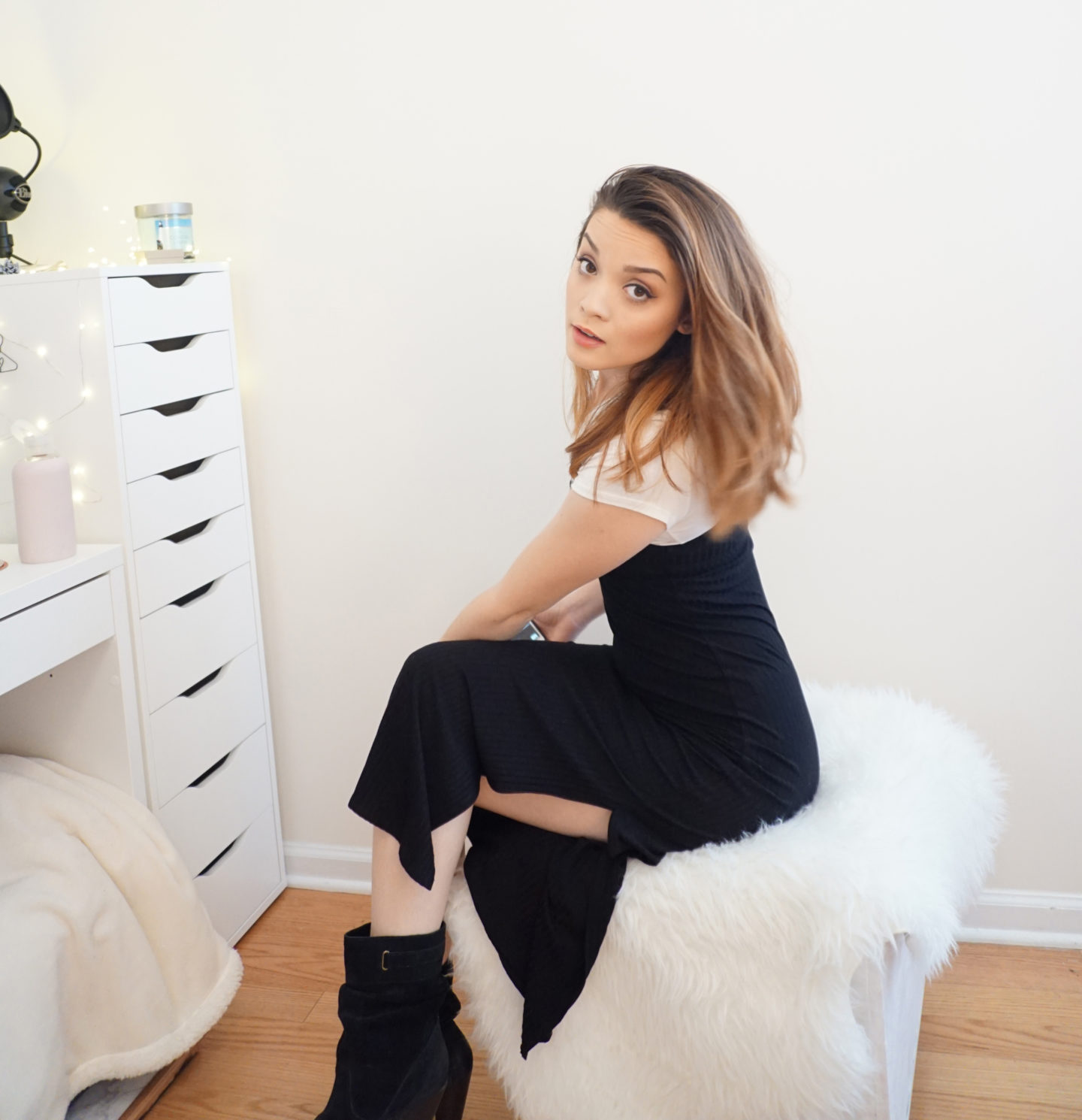 A lot has happened in 2016…
I bought my first house and dealt with crazy home-owner situations. Recently, a bird broke into my house through vents, and I chased it around, trying to get it outside. This bird flew everywhere in the house! (You should follow me on snapchat so you can laugh during these situations with me). My
sister came back from her year in Japan and I'm so happy to have her back – She's my best friend after all. I've learned a lot about blogging and photography in 2016. I was also gifted the Sony A6000, which is the coolest little camera in the world, and I'm having so much fun with it. All the selfie images in today's post were taken with this camera.
Now, I know the whole, 'New Year's Resolutions' thing and the 'New Year, New Me' hype is old and often met with eye rolls, but it is truly a wonderful thing to reflect on your life and set some new goals for yourself. Here are few things I am looking forward to in 2017:

1. Traveling

I'd really like to travel more this year. I'd like to explore new cities and have new adventures in different states (countries would be even better). Make sure you follow me on social so you can come along with me.
2. Making New Blogger Friends
I'm excited to meet and work with like-minded people with cool personalities who understand me, and have similar interests as me.
3. Revamping My Wardrobe
This is long overdue. Seriously. I still have clothes from my high school days hanging in my closet and folded away in my dresser drawers. It's time to part ways with oldies and make room for the new goodies. This also applies to my wallets and handbags. I have a few old purses from high school that I've yet to throw out.
4. Vlogging
I got a new camera for Christmas, the Sony A6000 (as I mentioned earlier,) and I am so excited to start using it for vlogging on YouTube. Granted, I will probably be terrible at it in the first few videos but I need to bite the bullet and give it a shot. Hopefully, when I get a fully-functioning laptop, (*MacBook Pro*), I can really start upping the ante.
I hope you all have a fantastic year. Thank you for reading my blog this past year and cheers to our future together!
*I hope you enjoyed my finger gun picture and my selfie with Toby (one of my furbabies)*
 Shop My Look