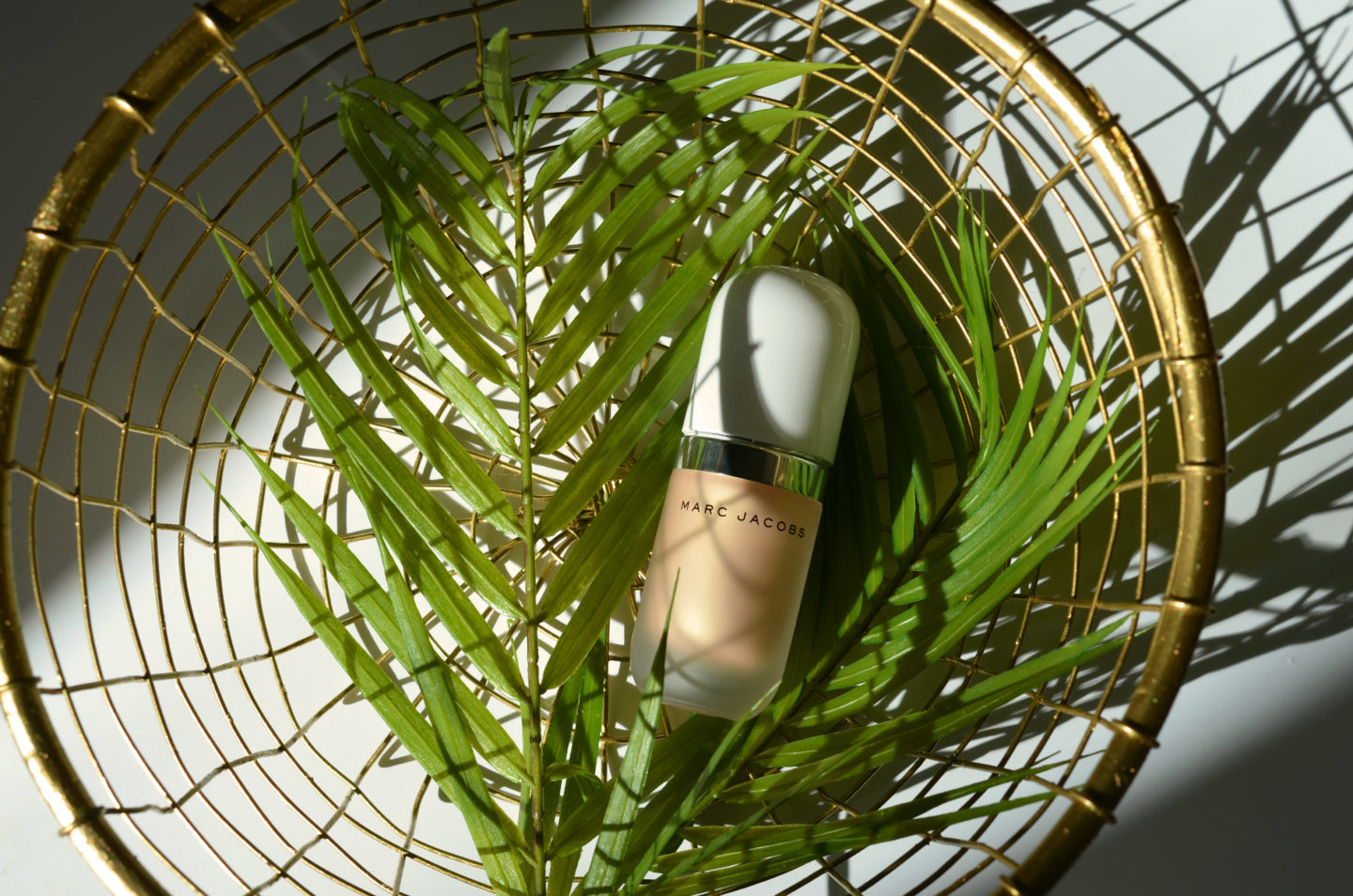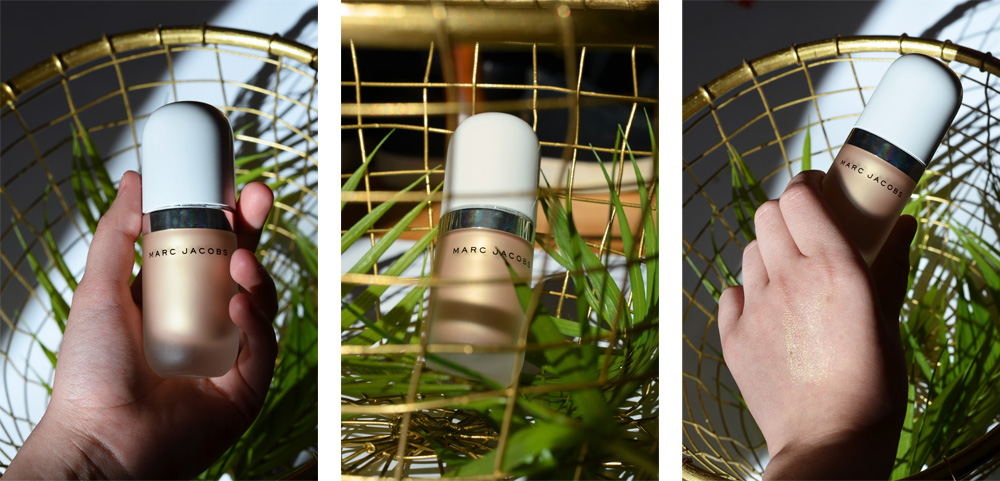 Talk about a healthy glow! The new Marc Jacobs Beauty Dew Drops Coconut Gel Highlighter is my latest beauty addiction.
The Marc Jacobs Beauty Dew Drops Coconut Gel Highlighter ($44) is a new coconut-infused gel highlighter that recently hit the market. If you remember, last year, the Coconut Face Primer launched and people everywhere fell in love. This latest addition to the line has become my new go-to for all my highlighting and shimmer needs. Marc Jacobs Beauty even has plans to expand on this line which I am so thrilled to see. The coconut infused products seriously smell amazing! 
The skin-loving Coconut Gel Highlighter comes in a beautiful golden-peach shade that looks amazing on all skin types. This single shade applies, and blends, very easily to the skin and dries fairly quickly after application. I also noticed that a little goes a long way! I made the mistake of pumping out a full pump the first time I ever tried to use this highlighter and it was way too much. Now, I use a minuscule amount on my beauty blender, or the tips on my fingers, and blend it into my skin.
Not only does this product apply well, but it lasts all day too! Marc Jacobs Beauty Dew Drops Coconut Gel Highlighter is available at sephora.com.
Pro Tip: When applying over powder, dab product on with your fingers so it does not move your powder.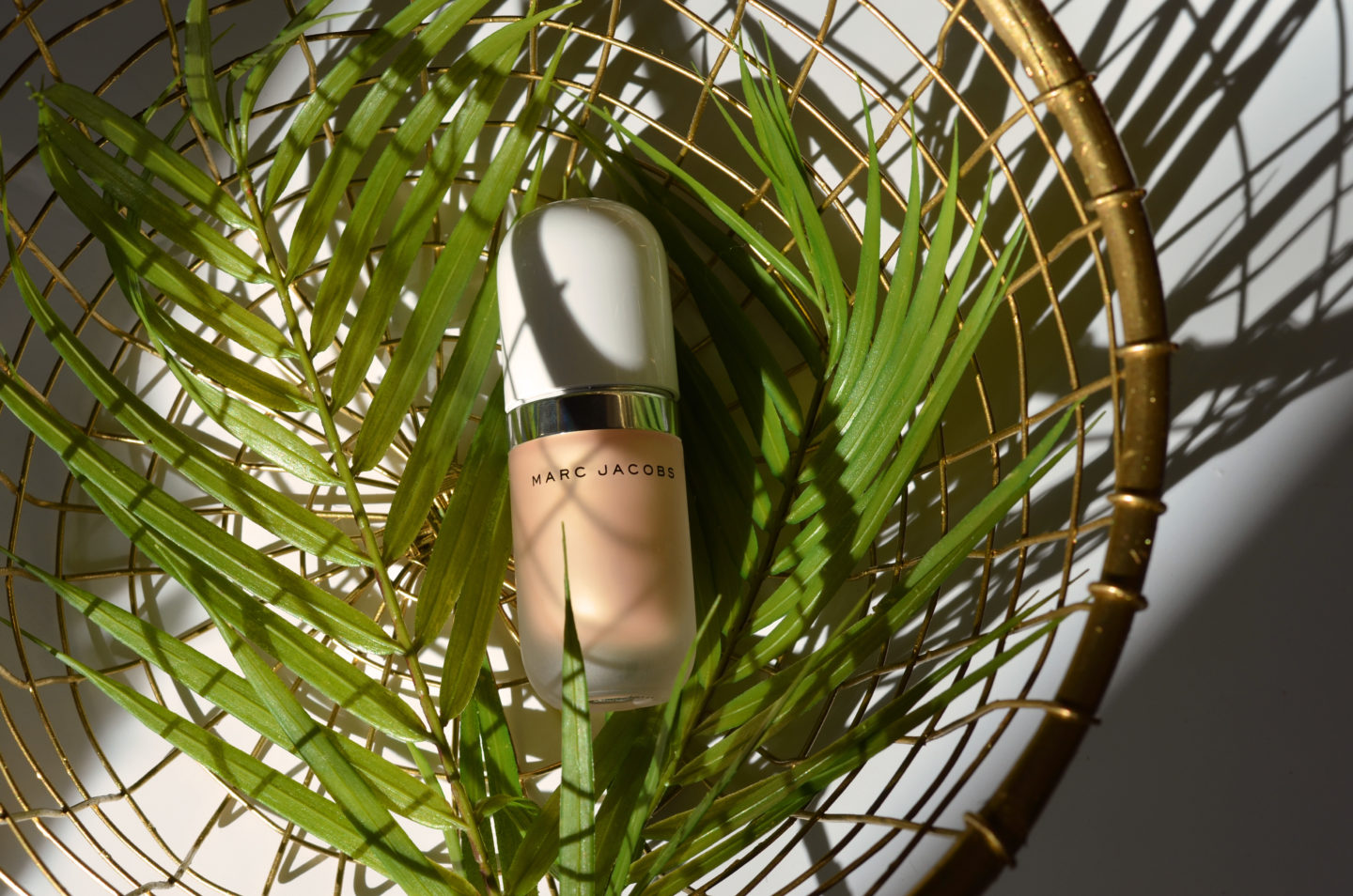 This is not a sponsored post. Although I was lucky enough to snag one of these thanks to Influenster and Marc Jacobs Beauty, I genuinely love this highlighter and use it every day!
#CoconutGlow #Contest
 Shop This Look