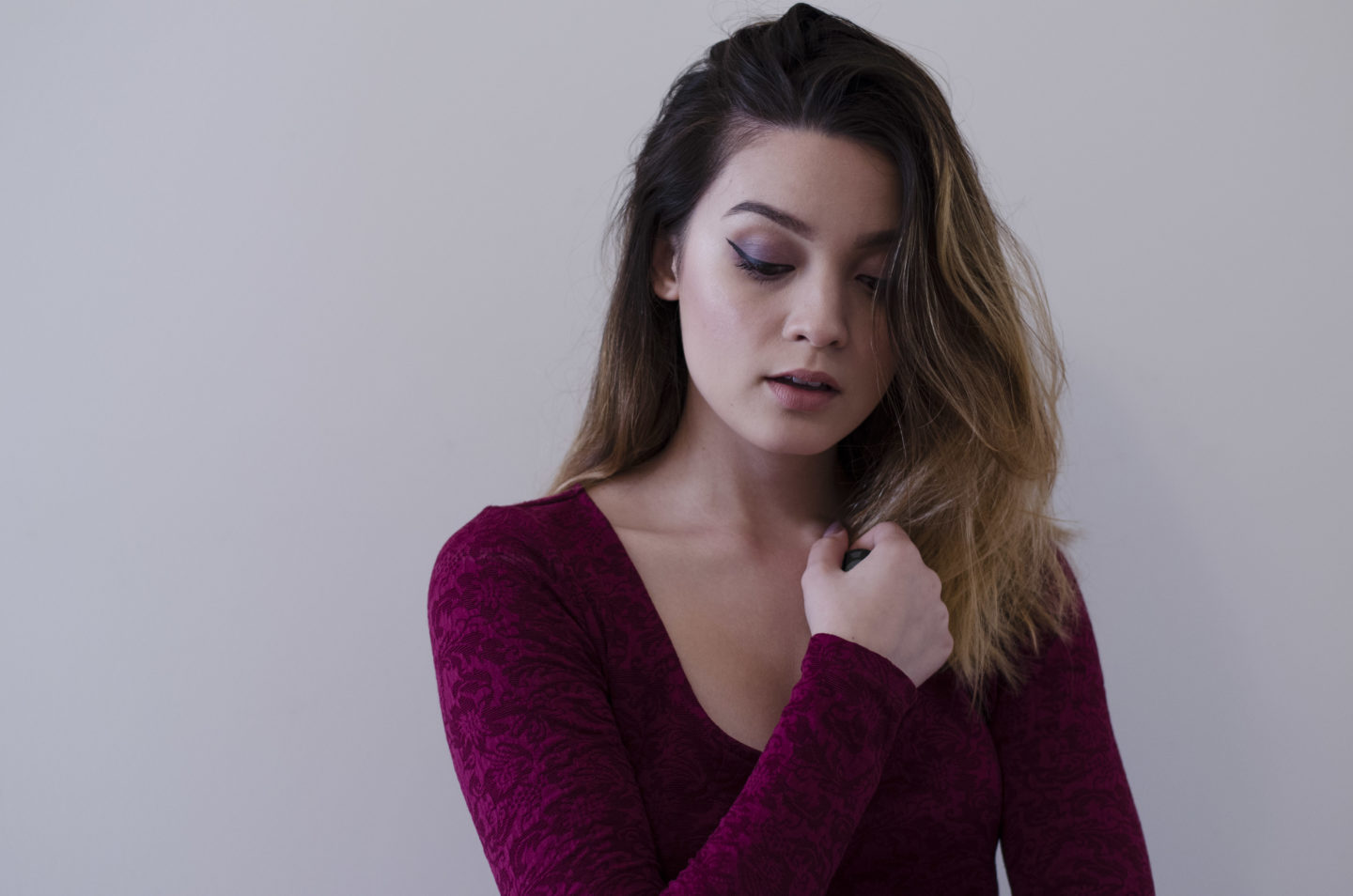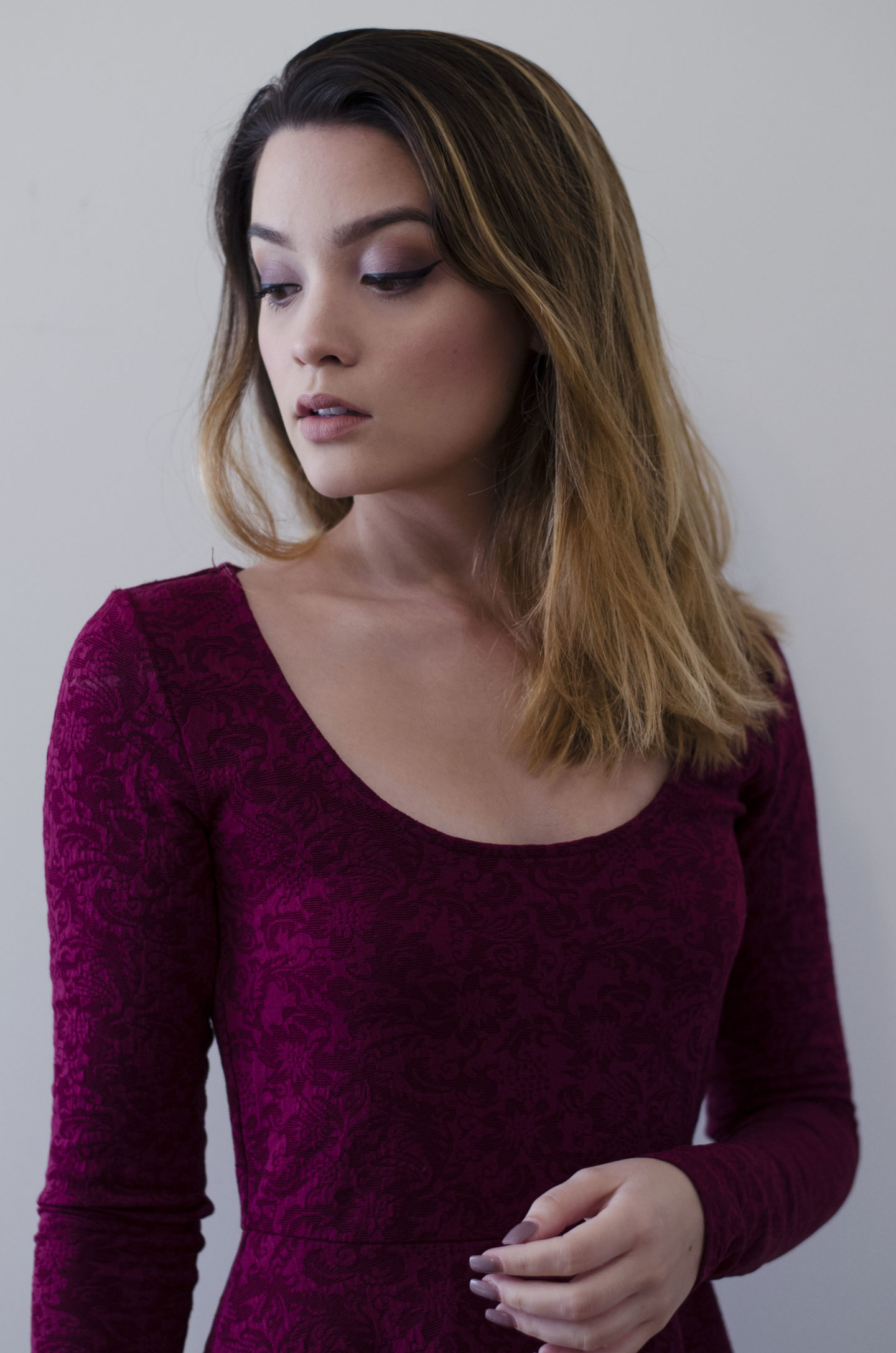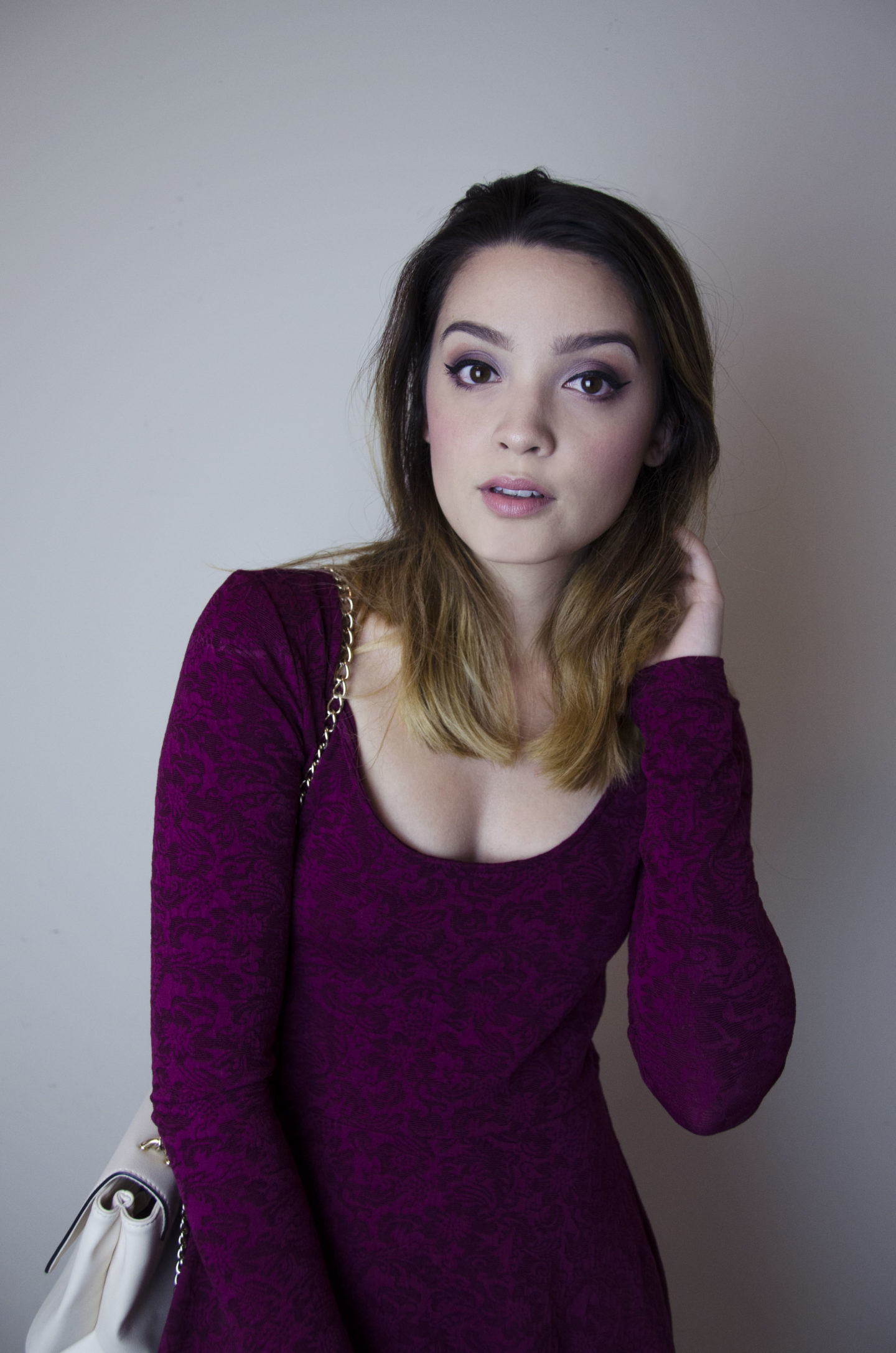 Maroon is a classic Autumnal color and brings about feelings of nostalgia for me.
My family always bought me maroon clothes growing up. Not because I liked the color (I did not back then), but because they thought it looked great on me. Now that I am older, I can't get enough of it. I have fair skin and dark brown hair so maroon is a nice juxtaposition. Every Fall, I look forward to donning something maroon from my wardrobe.
I've actually had this dress for a few years now. I was always too self-conscious to wear it because of the deep scoop neckline. Members of the IBTC will feel my pain here. Now that I am older, I refuse to let the opinions of others sway me from wearing things I like. Afterall, fashion is self-expression. 
Since this is a no-frills dress, I wanted to draw attention to the neckline, so I opted to go without jewelry. You could dress it up a bit with some earrings, but I wanted to focus on the simple elegance of the dress. I accessorized with one of my favorite purses that is also simple and chic.
After NYFW S/S18, Pantone released a color palette based on colors designers were using the most. Funny enough, there is a shade fairly similar to maroon in there: Tawny Port. So it looks like maroon might be sticking around this Spring as well! No complaints here.
What is one color you won't give up this season?
Dress (similar here and here)
Purse (similar here, here and here)