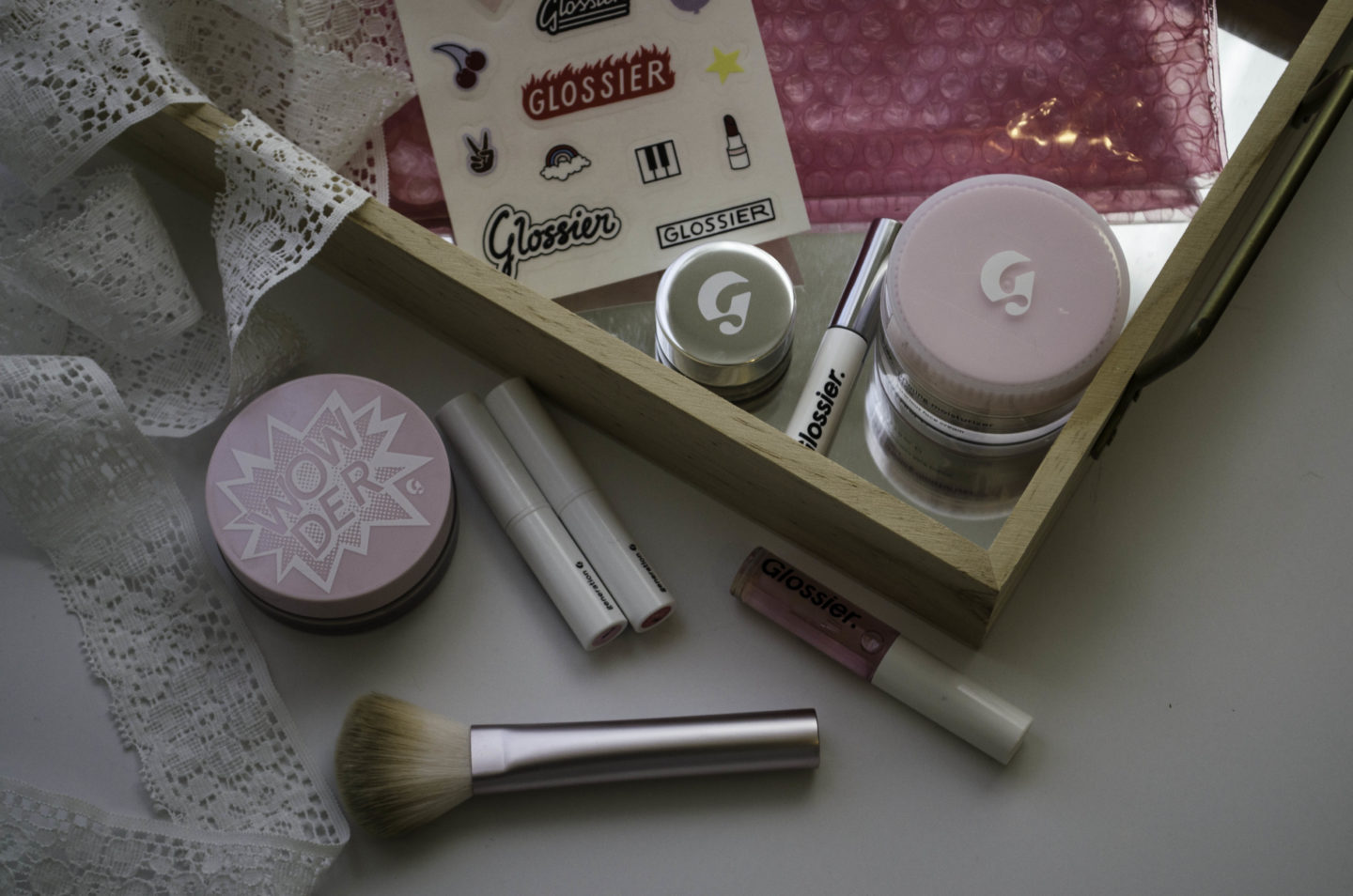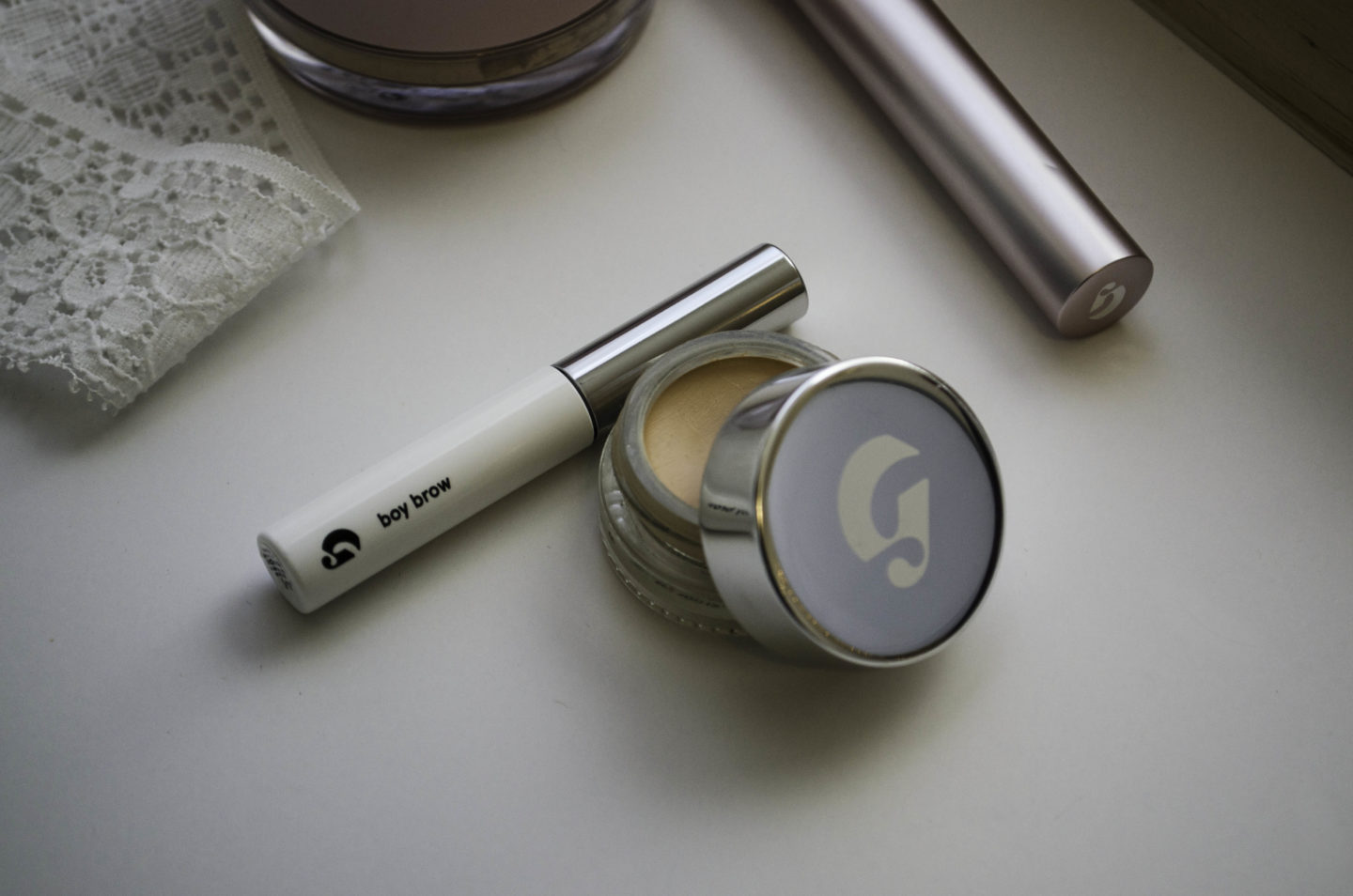 I got a little over excited about Glossier's latest launch and purchased a bunch of stuff. I'm not even sorry about it.
Solution
So if you are scrolling through the images, looking for Glossier Solution, you won't find it. I was so excited to start using it, that I brought it upstairs and completely forgot to shoot it. *face palm* I have been using it for about 5 days and I really like the results so far. I think my skin may be purging a little because I am breaking out a smidge, but I was also breaking out pretty bad before I started using it. If anything, it's helped my skin calm down. My skin has been softer (thank you, Glossier for making a chemical exfoliant,) my pores are looking smaller, and my complexion no longer appears dull. My skin has acclimated to chemical exfoliants, but for those of you just starting out, or if you have extremely sensitive skin, I wouldn't use Glossier Solution every day at first.
Generation G
I am obsessed with Glossier's sheer matte lipsticks. They apply very lightly and are buildable, but they also look different on each person because it allows your natural lip color to show through. I am the proud owner of Like and Jam. I've worn these almost every day since my package arrived and I love how versatile they can be. If you are looking for a good day-to-night lippe, look no further.
Lip Gloss
Use this lip gloss with the Generation G lipsticks or by itself. Either way, your lips will look stunning. I have gone through 3 tubes of this stuff because it makes your lips feel soft and hydrated while making them look like a million bucks. It's not sticky and it doesn't try the living hell out of your lips. I have tried so many lip glosses and I will probably never love one as much as I love Glossier's.
Stretch Concealer
I bought this concealer in medium last year, but it's too orange for me. I bought it again in light…but now it's too pale. Mixing the two together helps create a more realistic color for my skintone, and it seems to be working out. The coverage of this concealer is very light. I like using it on days where I don't want to wear too much makeup, or if I need to make a quick run to the store. It's definitely not a long-lasting, full coverage concealer, but I don't always seek that type of coverage.
Boy Brow
I don't like to use this brow gel alone – I always go in with my ABH Dipbrow Pomade first and then use the boy brow as a finishing touch. My eyebrows are naturally thin and arched, so I prefer to carve out any weak areas before using this brow gel. (Yeah, my left brow usually needs a little ABH love because the right one is superior in every way.) I've tried several other types of brow gel, but I like the color/tint of this one best, and it doesn't make your brow feel crunchy after it dries. No one likes crunchy brows – ick!
Wowder + Brush
When I was in NY, I went to the Glossier store and tried out this powder. I instantly fell in love with it and the brush! I wore the Wowder, last Saturday, while I was out with some friends, taking embarrassing pictures and guess what, there's no flashback! Yup. I'm sure you've seen or heard that from other bloggers and YouTubers but I needed to know for myself. I used to use the Laura Mercier translucent powder but the flashback on it is terrible.
What is your favorite Glossier product?
Has anyone tried Glossier Solution yet?
👉 Get 10% off your first Glossier order, here. 👈