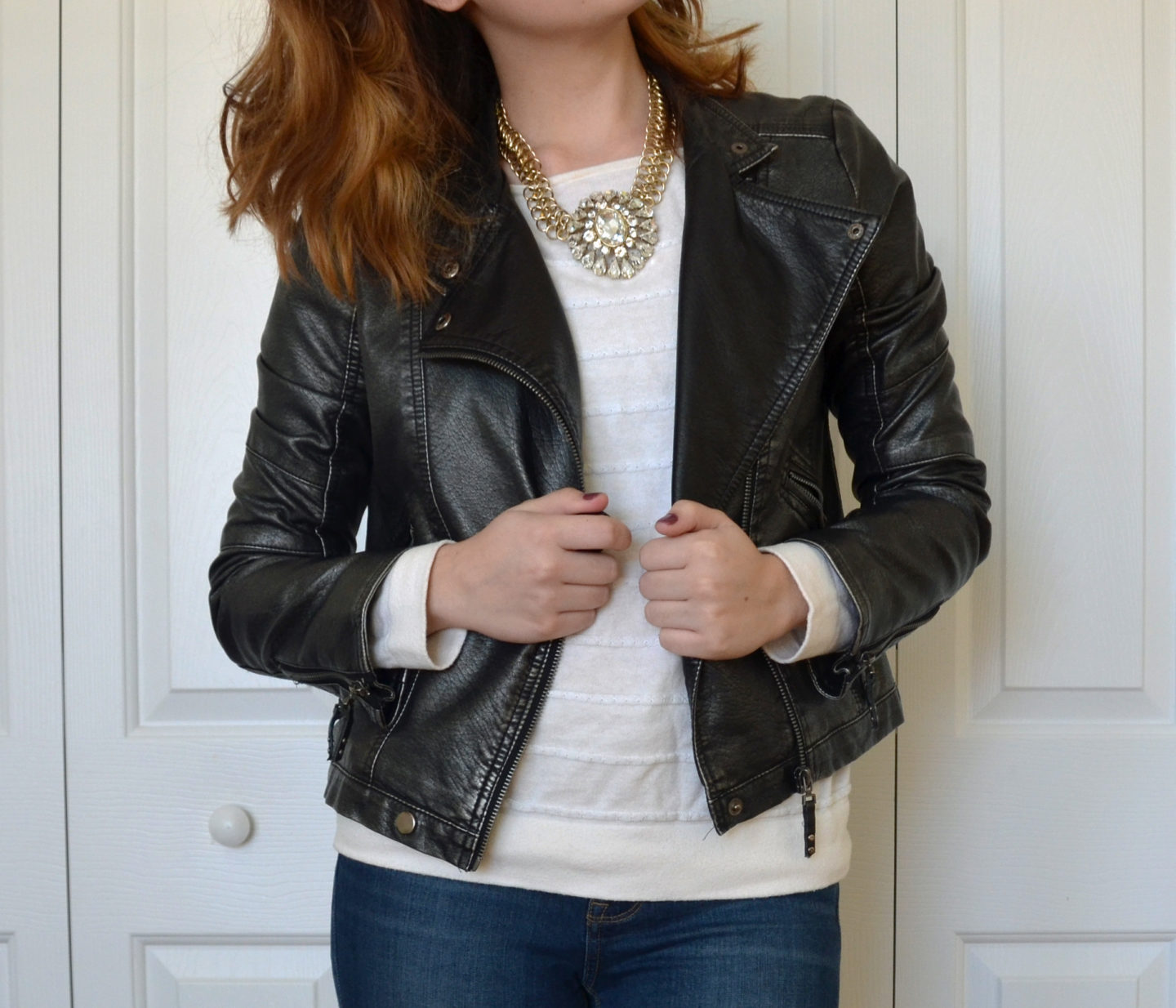 "All that Glitters is not Gold."
-William Shakespeare
It's true. While, I am not being as metaphorical as Shakespeare, there are other gorgeous colors to wear this Winter: Metallics.
This metallic black and silver faux leather jacket from Forever21 looks great with a favorite pair of jeans. I've actually had this jacket for about four years now, and I'm glad I held onto it because metallic is back! I love dressing up my faux leather jackets with a statement necklace. The one I am wearing was purchased at an antique store. This outfit is good for everyday, or if you are in the mood to channel your inner badass. It definitely has a slight 'rocker chic' vibe which I adore. Try pairing this with some black calf length boots or black slip-on sneakers.
For date night, I am really loving this metallic rose gold sequin dress from Forever21. It originally had shoulder pads in it, which gave the shoulder more definition. However, with the shallow jewel neckline cut, things were a little tight fitting. Removing the shoulder pads gave me more mobility and I have no regrets about it. I also love the fit of the dress and the length; it hugs in all the right places but it is not unrealistically tight, or short. This metallic rose gold sequin dress is one of my favorites right now and I plan to wear it again for New Years! I paired this dress with a pair of INC pink suede kitten heels. Kitten heels are not usually my first choice, but I was so in love with this shoe style, I had to have them.

What are some of your favorite metallic looks this season?
 Shop This Look