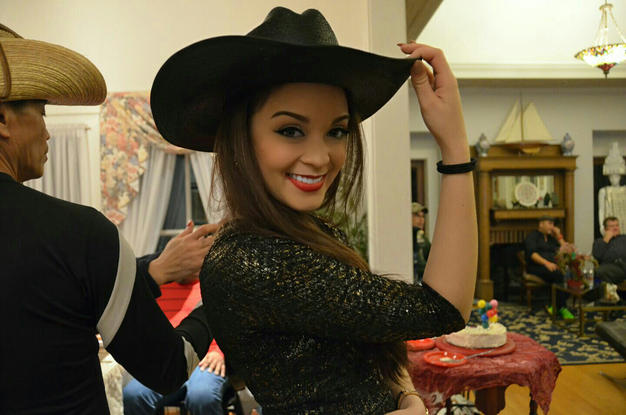 I want to really focus on myself in 2015. I want to experience self-growth as well as focus on my goals and dreams. I notice that many times, people forget who they are and what their goals were, and I'm not ashamed to admit that sometimes I lose track of my ambitions; but not in 2015. This year, I will graduate college, work on my blog and Riot Grrrl Magazine, and I will try new things.
I decided to take my first step toward my New Year's Resolution by having my nails done in a salon, for the first time. No joke, I've never been to a nail salon before but I've wanted to try it for some time now.
I decided on one basic color, O.P.I's My Very First Knockwurst. It's simple, classy and matches everything.  Initially, I couldn't decide on a nail shape, but finally, I settled on an almond-shaped nail; something I generally wouldn't choose.
I am very pleased with the outcome of my nails; however, now it is extremely difficult to type now.
>I spent New Year's Eve at my uncle's house, with my family, in Lake Norman. We had a Filipino potluck dinner; pork nuggets, fried rice, and pancit. We watched Dick Clark's New Year's Rockin' Eve until the clock struck midnight and then cheered to 2015.