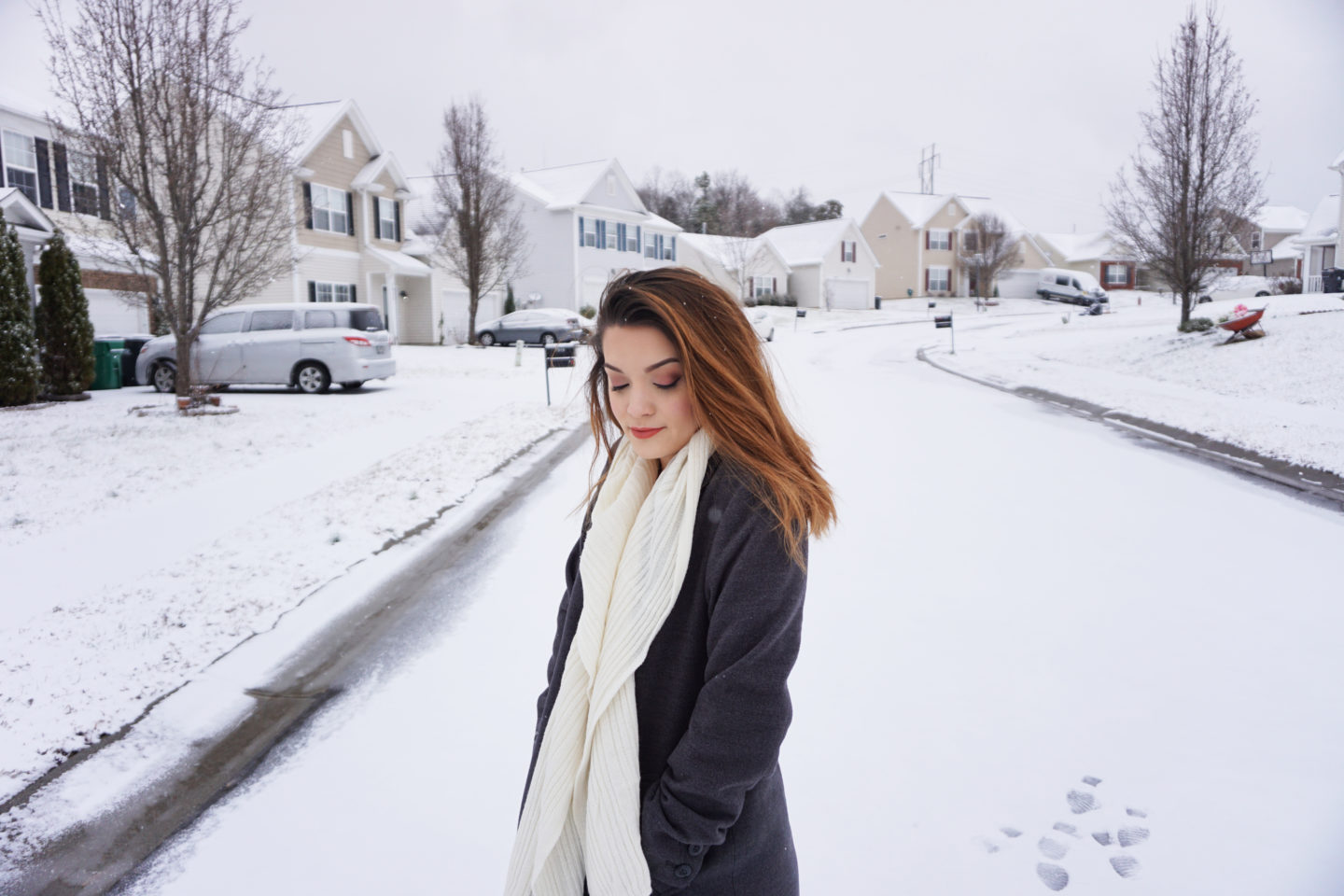 One of my favorite things in the world is snow. Especially when you wake up and discover that your entire yard is covered in white flakes and the snow is still falling!
I got ready, ate breakfast, and immediately ran outside to play and take photos in the first snowfall of 2017.

As we get older, we stop seizing the moment and we don't make time for ourselves to have fun. It's important to pause everything and take advantage of these moments as they pass us by.  In our day-to-day adult lives, we often forget that fun factors into our personal homeostasis. We just push fun aside because our societal norms tell us we need to go to work, make money, and pay our bills. Fun helps offset the stress of work, 'adulting' and paying bills.
Having fun also motivates you! It can inspire you, give you new perspectives and new ideas. This first snow fall gave me hope. It made me realize that I really need to stop and smell the flowers from time to time. Maybe you should too.
All opinions and styling are my own. Thank you for all your support.
 Shop This Look