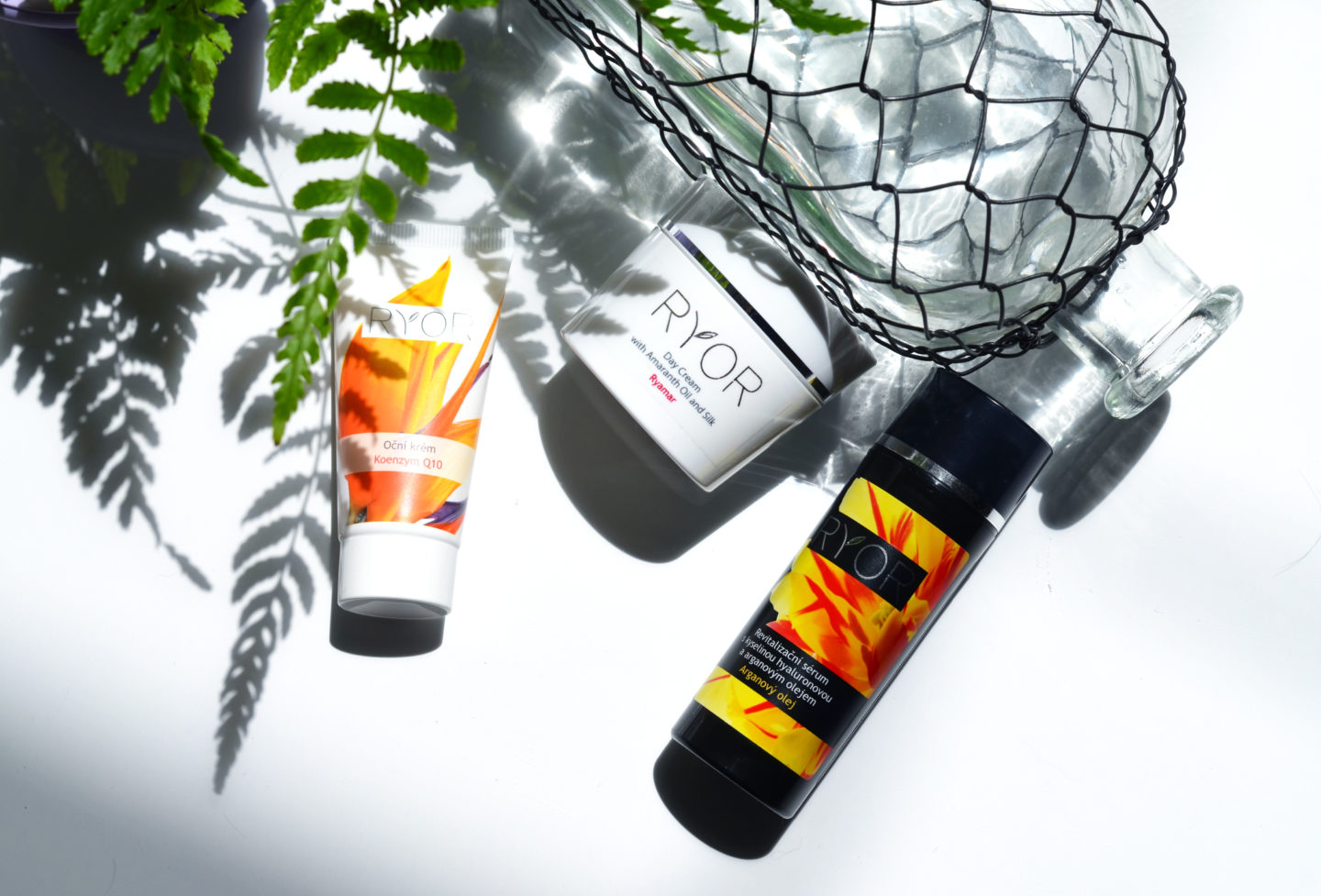 Disclaimer: PR Sample. All opinions are my own.
About a month ago, Our Happy Box sent me a few of their top-selling beauty products to try.
You can imagine my excitement – Afterall, I love trying new things, but who is Our Happy Box? You've probably never heard of them, but they are an e-commerce emporium that sells Ryor, a popular skin care brand from the Czech-Republic. Each month, Our Happy Box selects a product and for an entire month, all proceeds from that sale are donated to a chosen charity. How awesome is that?

Not only did I appreciate testing out products for a charitable company, but I love the products as well. This is one of the first natural skin care brands I've tried, and I was so impressed with how gentle they were. I've also been battling dry skin due to constantly fluctuating weather and each of these products earnestly transformed my skin for the better.
RYOR Revitalizing Serum with Hyaluronic Acid and Argan Oil
I used this stuff morning and night. After applying, my skin always felt smooth and refreshed. Thanks to the hyaluronic acid and argan oil, my skin stayed hydrated all day and all night. Even after testing out different acid peels, this serum would rejuvenate my skin and make the healing process go by faster.
RYOR Coenzyme Q10 Eye Cream
Funny enough, I ran out of my Missha eye cream just before Our Happy Box sent me their CoQ10 formula. I was excited to try something different and knowing CoQ10 is a powerful antioxidant which neutralizes free radicals that contribute to the aging process, my interest was peaked. Especially since I am not getting any younger. The cream went on thick, but I also applied it generously. It felt cool around my eyes and I woke up every morning with hydrated and healthier looking under eyes.
RYOR Day Cream with Amaranth Oil and Silk
This day cream smelled just like men's shaving cream. That's not a bad thing; I love that smell, but it was definitely unexpected. This cream is thick but it doesn't make your face feel greasy at all. It does take a while to absorb, so you don't want to apply your makeup, or any sunscreens, right away. After 2 weeks of use, I started getting scattered blackheads on my forehead, so I started using this cream every other day, and they cleared right up.
For a natural skin care brand, I was very impressed with how effective Ryor is. If you are into natural skin care and are searching for the perfect brand, I'd highly recommend them, especially the Revitalizing Serum with Hyaluronic Acid and Argan Oil.