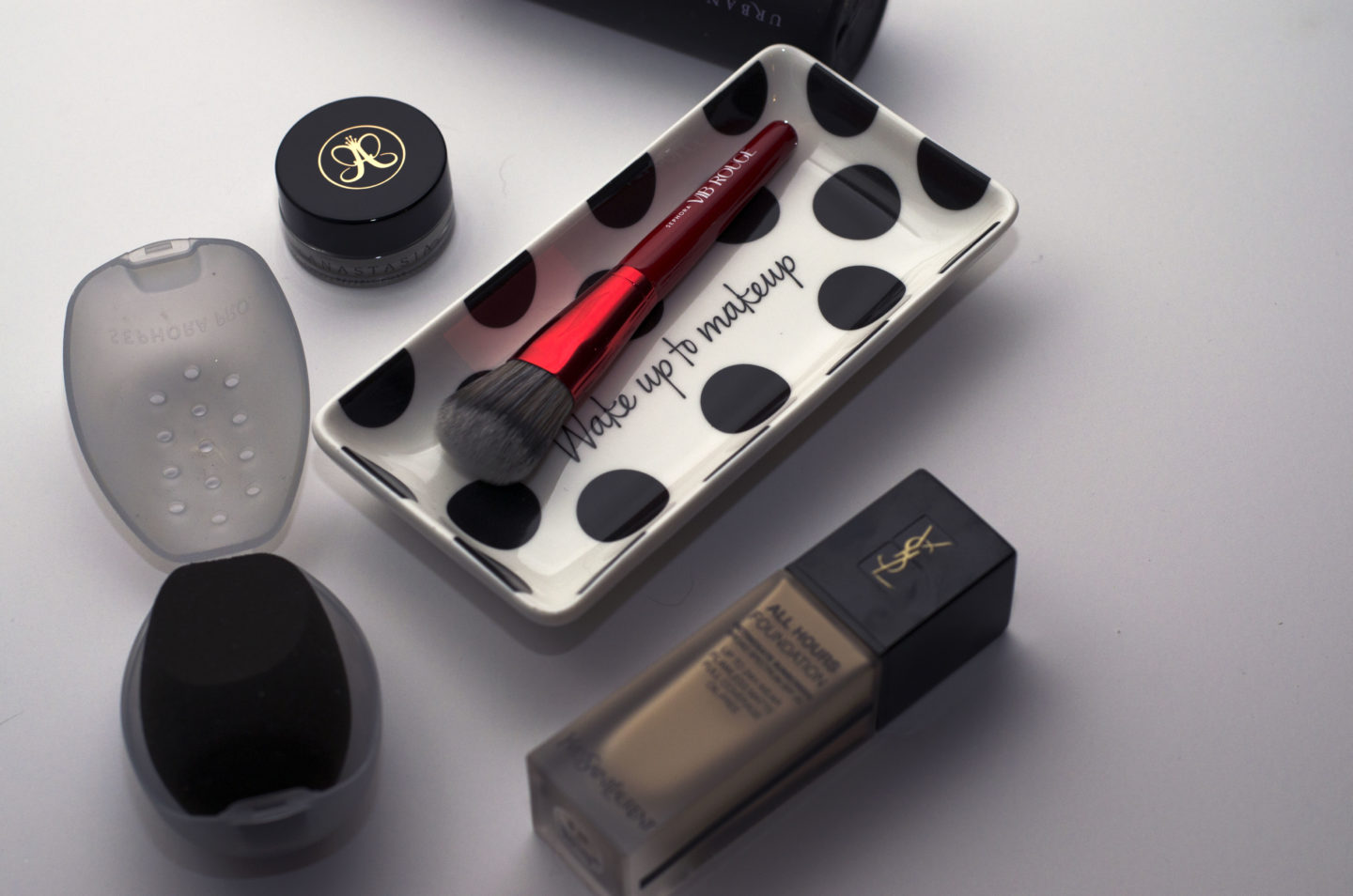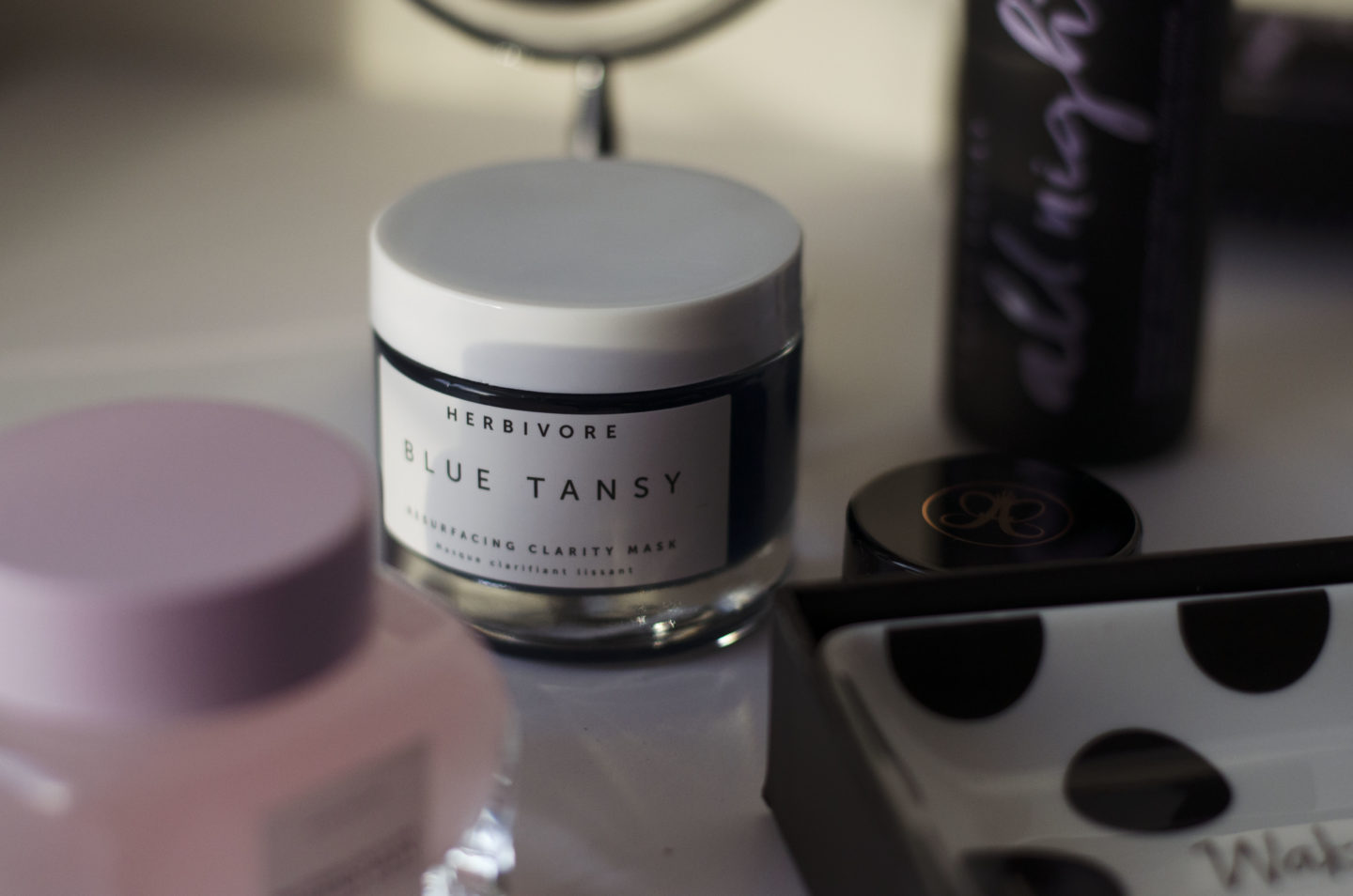 I splurged quite a bit at Sephora during the last VIB sale.
Originally, I planned to film this as an unboxing but I didn't have enough time since work has gotten a little crazy with the holidays being among us. Nevertheless, I wanted to show you guys all the goodies I purchased.
When I made the switch from Sunday Riley's Luna Oil to the Ordinary's Retinoid Serum, I gave up on the one ingredient that did calm my skin down: Blue Tansy. I've had my eyes on this mask for months. With the VIB sale, I was able to save 20% on my entire order so I picked this bad boy up. I have been using it for the last few days and it seems to be helping, but it does burn, so if you can't handle a little burning sensation on your skin, this may not be the mask for you.
If you are looking for a sleep mask that helps keep your skin hydrated without making your pillowcase all greasy, get this mask! OMG – My skin is baby soft every morning when I wake up and it feels so hydrated. This stuff also smells like watermelon, it's crazy. I don't know if it's a smell I like, but I do like the results I see when I wake up the next day.
I got myself a travel version of this spray back in August and after running out I desperately needed more. Your makeup will not budge one bit when you give yourself a good mist after finishing your makeup. When I saw that Sephora was selling a pack of 2 full sized bottles for only $60 I knew I had to snag them before they're sold out. Hands down the best setting spray I've used, to date.
I still swear by this stuff. I've tried dozens of brow products in the past, but I love that this pomade is blendable, easy to work with and waterproof. (You guys know I'm all about waterproof brows!) When I apply this product, it looks so natural, whereas powders and creams shift around and create patchy eyebrows or smudges.
I used my points to get me this cute little tray. I'm still trying to figure out the best place to put it. Should I put it on my nightstand? Keep it in my office? Let it decorate my bathroom? Too many options.
I'm an idiot and I totally forgot to shoot this eyeliner in this post, but it's okay because I gave you guys a full review, here. My stance remains the same – I love this stuff!
The shape of this sponge and the container it comes with make this beauty sponge unique. I love the flat tip, and how it is tapered on one side. It makes it easier to blend concealer under the eyes or blend around the corners of your nose. The sponge is soft and is very easy to clean as well, so you can maintain it for longer.
I really like this foundation but if you have dry skin, it will only draw more attention to dry areas. I guesstimated my shade online, and of course, I purchased one shade too light. I'm making a run to Sephora today to exchange it for a shade darker.
I haven't had the chance to use this brush yet, but the bristles feel so soft, so I can imagine it would be great at blending blush or highlight into your skin. Either way, I love that Sephora gave me a brush as my VIB Rouge reward!
What did you pick up from Sephora during the sale?