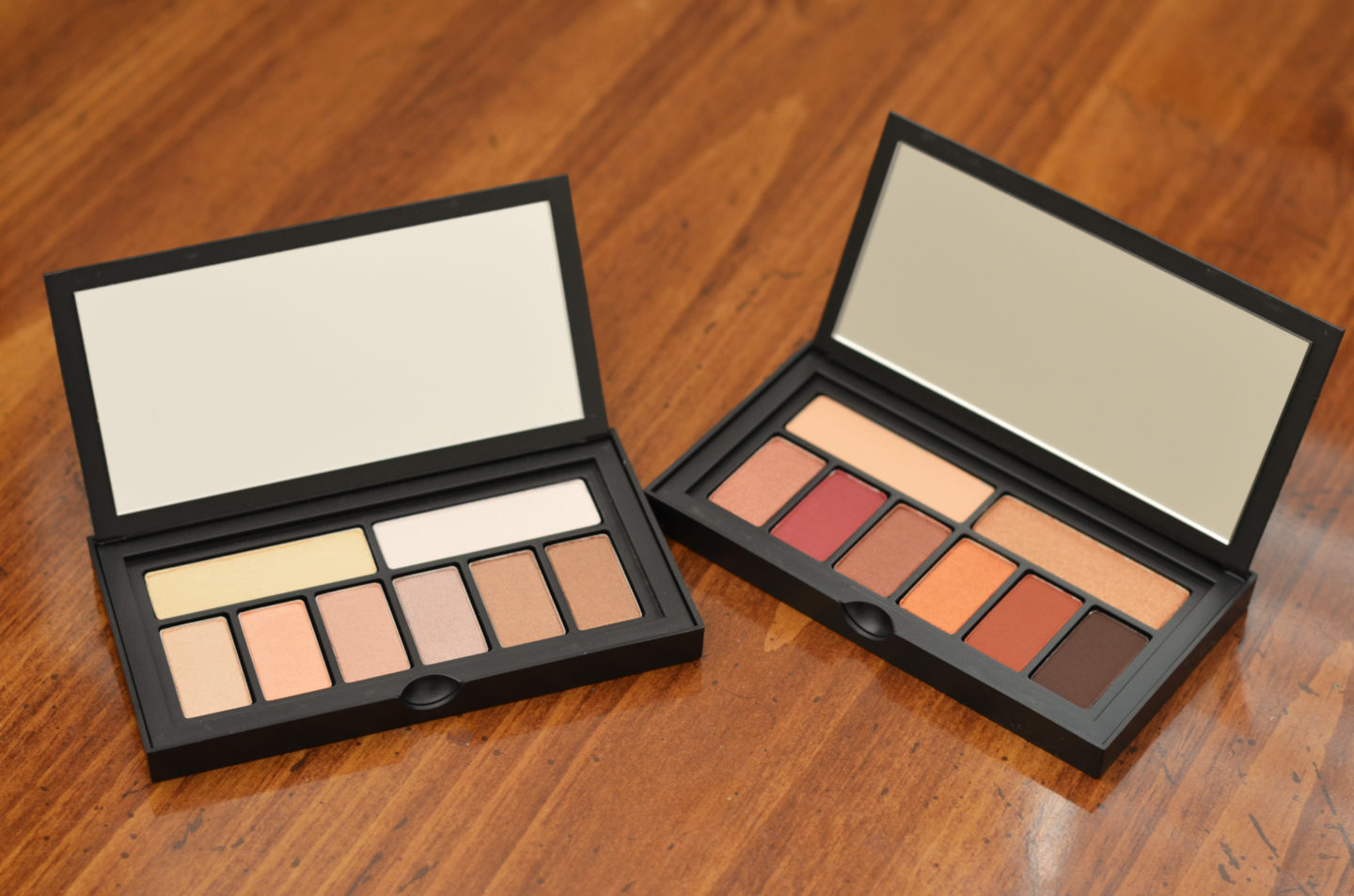 It looks like smaller, more portable eyeshadow palettes are going to be a trend in 2017! Especially after seeing the new Smashbox Cover Shot Eyeshadow Palettes. These small, travel-size eyeshadow palettes are perfect for a girl who is constantly on-the-go.
These palettes come in seven different options that contain a range of different finishes like mattes, shimmers, and metallics that can be used to create a natural to dramatic look.
I got my hands on the Ablaze and Softlight Palettes about two weeks before their official release thanks to my VIB Rouge status at Sephora. I selected those two palettes because the colors are so different from what my other eyeshadow palettes offer. These are highly pigmented eyeshadows and very blendable, which is a must for my fellow eyeshadow lovers!
I have been combining the Softlight and Ablaze palettes on my eyes for a perfect smokey eye. So far, I really love the warm colors in the Ablaze palette; it's definitely my favorite of the two I purchased. Ablaze gives you that extra glow and pop that you need in the winter.
 
The packaging is pretty awesome too! I really love the holographic cover (is that the right word to describe it?) Sometimes other eyeshadow palettes offer small mirrors, or no mirror at all, but this palette offers a large mirror that really helps you see your eyes and where you are placing the eyeshadow.
These palettes are available now! You can snag one of these limited edition palettes on Sephora's website, or on Smashbox.com, f
or just $29
! Hurry and place your orders before they sell out, again. 
Choose from:

Metallic (fierce foil finish): Featuring shades of gold, rose gold, bronze, copper, and pewter, it also contains an even layer of pearl that truly mimics metal.

Matte(high-coverage, velvety): It offers mattes that never fall flat, and it's lush, soft, and velvety with ultra-high coverage—including shades in warm nudes, cool mauves, and a deep, dramatic black.

Golden Hour (creamy, lit-from-within shades): This palette's finishes range from matte to sparkle, and the sultry, golden shades are rich and creamy so you can blend and build a custom smolder.

Softlight (soft-focus, wearable shimmers): The ultra-flattering hues include champagne and rosé-inspired colors to highlight the eyes with low-level shimmer for a subtle shine that goes on smoothly for a glowing look.

Smoky (effortless and modern): Perfect for creating a smoky eye, these mid-to-darker tones amp up intensity with a blend of matte, low-shimmers, and high-shimmer shades.

Bold (transformative and electrifying): It includes electrifying colors and transformers to make eye shadows really pop with an array of highly-pigmented, myriad of saturated, standout shades.

Ablaze
(hot, desert-inspired shades): With shades in rich red clay and hot terra cotta, this palette captures the warmth of the desert in a range of sun-drenched shades—these dimensional pigments are perfect for adding depth and contouring.

Which palette are you most looking forward to? Which one is your favorite?
 Shop This Look: