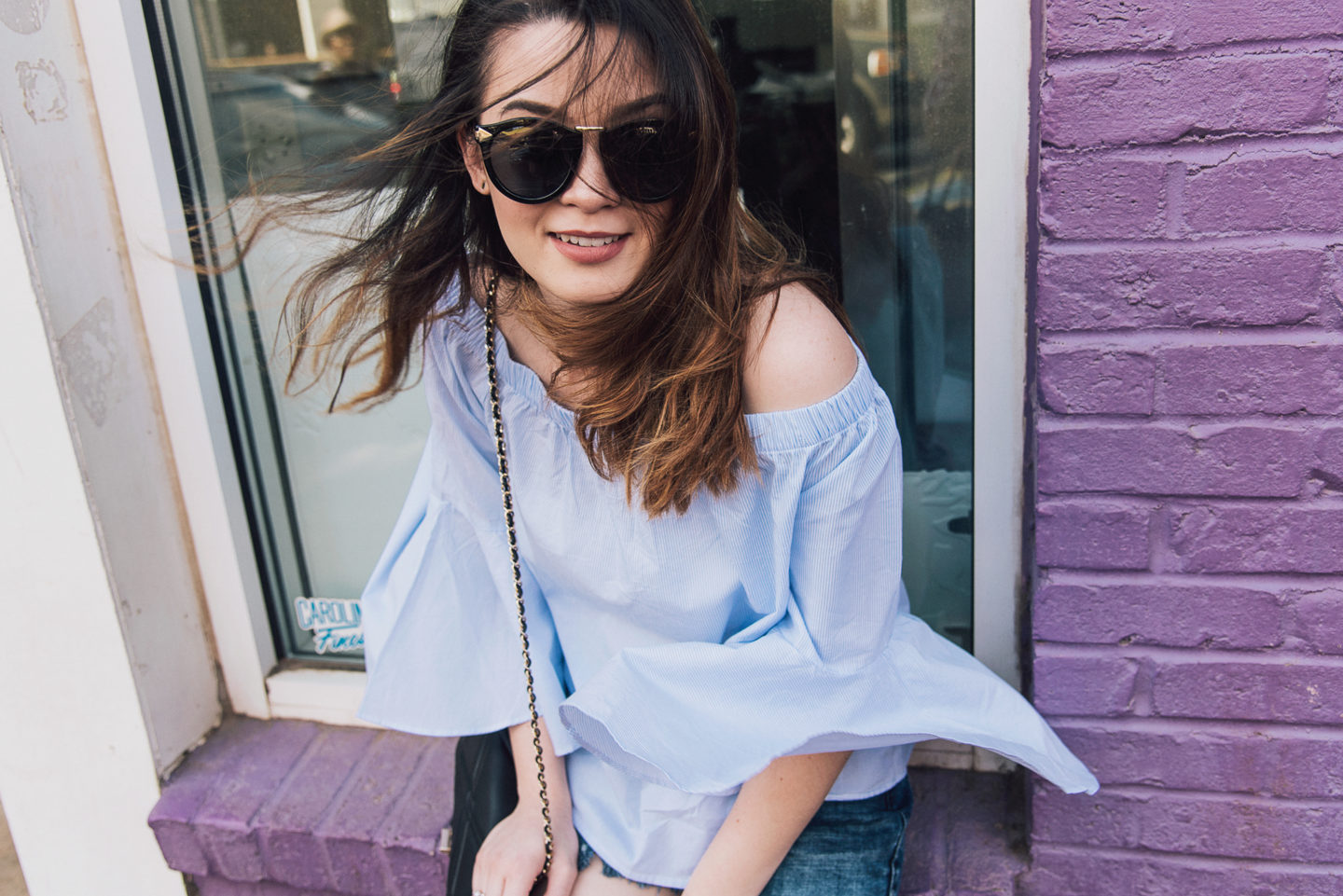 There are so many gorgeous Summer looks out there, but I created one that was 100% me.
I've been looking for the perfect off the shoulder top for a long time. Not because it's trendy, but because I really love the look. When I was younger, I watched Audrey Hepburn star in Roman Holiday and her off the shoulder dress really resonated with me. I purchased several off the shoulder tops and never found any success with them – they were always so loose, or fit awkwardly. But after what seems like years of searching, I stumbled upon this one from Forever21. It fits me perfectly and I could not be happier.
I've been having the hardest time finding shorts that fit me. Those of you who follow me on Instagram and Snapchat have probably heard me ramble on about this a few times, but I finally found a pair of shorts that fit me perfectly. I've been following Blank NYC on Instagram for over a year and after outgrowing my last pair of shorts, I decided it was time to invest in something nicer, something high-quality. I fell in love with the length of this pair. It's long enough to cover any areas that may show if you were to bend over and pick something up (yes, you, under-butt). They are a relaxed fit and they have been distressed to add to the multi-texture look of this denim.
I paired three accessories with this outfit. 1) My favorite Mango bag (which is sold out but here is a similar one,) 2) My Sojos sunnies, and 3) My last season H&M derby shoes. I did want to disclose that these shoes gave me the worst blister in the history of blisters. I will be sure to put a band-aid on my ankle before wearing these babies again.
What are your Summer basics?
Photos by Susan @ Le-Jolie.com