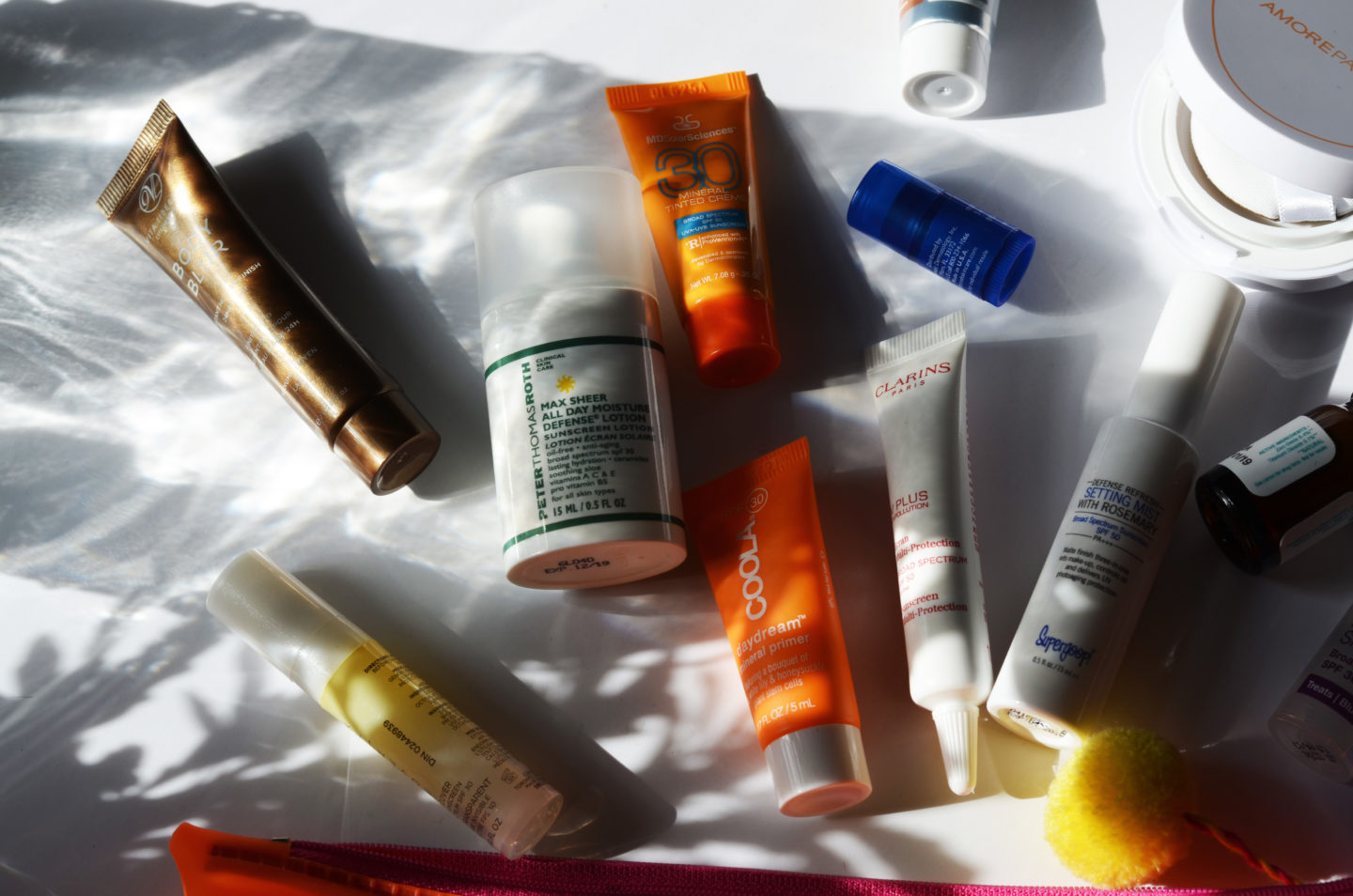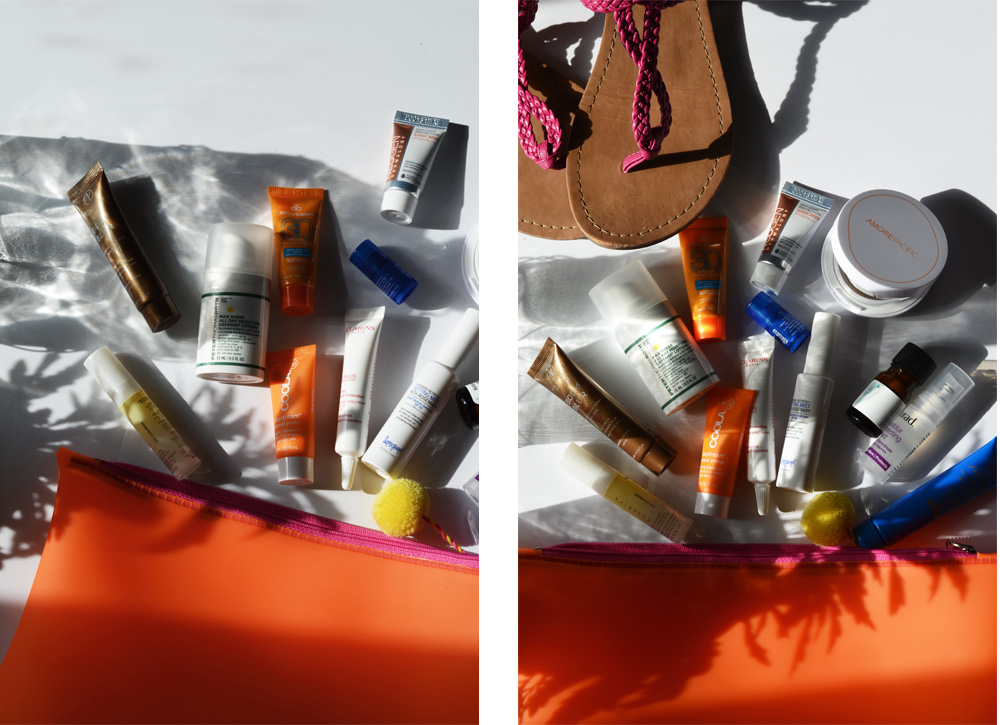 I'm sure you have heard about all the terrors of what too much sun exposure can do to your skin.
In case you haven't, let me tell you: Freckles, wrinkles, sunspots, sunburn, sun poisoning, and three types of skin cancer! When you walked outside this morning, did you remember to put on sunscreen? If you forgot, don't worry, Sephora has a 'favorites kit' ($32) with all sorts of sun care products for you to try. Not only is this kit great for you and your skin, but Sephora is donating $20 from every sale to the Skin Cancer Foundation. What a great cause!
I've always been as pale as can be, and I've ceaselessly wished for a tan my whole life. In my (stupid) youth, I went to the beach and sunbathed without any sunscreen, and I tried out more tanning oils than I can count. But after a visit to my dermatologist a few years back, I found out that other than providing vitamin D, the sun also ages you and essentially sucks the youth right out of your skin. I know – it sounds dramatic, but it's true. Did you know some people wear sunscreen daily? Our faces are exposed to the sun every single day, and the sun emits harmful UV rays year-round. Let's not forget that those rays reflect off snow, sand, and water, and can even reach you indoors through glass windows. Do your skin a favor and get yourself some non-comedogenic facial sunscreen.
Inside the Sun Saftey Kit's orange travel bag, you get:
AMOREPACIFIC Resort Collection Sun Protection Cushion Broad Spectrum SPF 30+
Clarins UV PLUS Anti-Pollution Sunscreen Multi-Protection Broad-Spectrum SPF 50
COOLA Daydream™ Mineral Makeup Primer SPF 30 Unscented
Cover FX Clear Cover Invisible Sunscreen Broad Spectrum SPF 30
Dr. Brandt Skincare pores no more® multi-performance stick broad spectrum SPF 45
Fresh Sugar Nude Tinted Lip Treatment Sunscreen SPF 15
Josie Maran Argan Daily Moisturizer SPF 47
MDSolarSciences Mineral Tinted Crème SPF 30
Murad Invisiblur™ Perfecting Shield Broad Spectrum SPF 30 PA+++
Neogen Dermalogy Day-Light Protection Sunscreen SPF 50 PA+++
Peter Thomas Roth Max Sheer All Day Moisture Defense® SPF 30 Sunscreen Lotion
Shiseido Ultimate Sun Protection Cream Broad Spectrum SPF 50+ Water Resistant (80 Minutes) Sunscreen WetForce
St. Tropez Gradual Tan Tinted Body Lotion
Supergoop! Defense Refresh Setting Mist SPF 50
Vita Liberata Body Blur Instant HD Skin Finish
I've also used Biore UV Perfect Face Milk SPF50 + / PA++++, which is a fantastic milk sunscreen that sits well under makeup. You can get it on Amazon for less than $10. So far, I am loving the Supergoop! Defense Refresh Setting Mist SPF 50 from the Sephora Favorites Kit.
What are your favorite SPF products?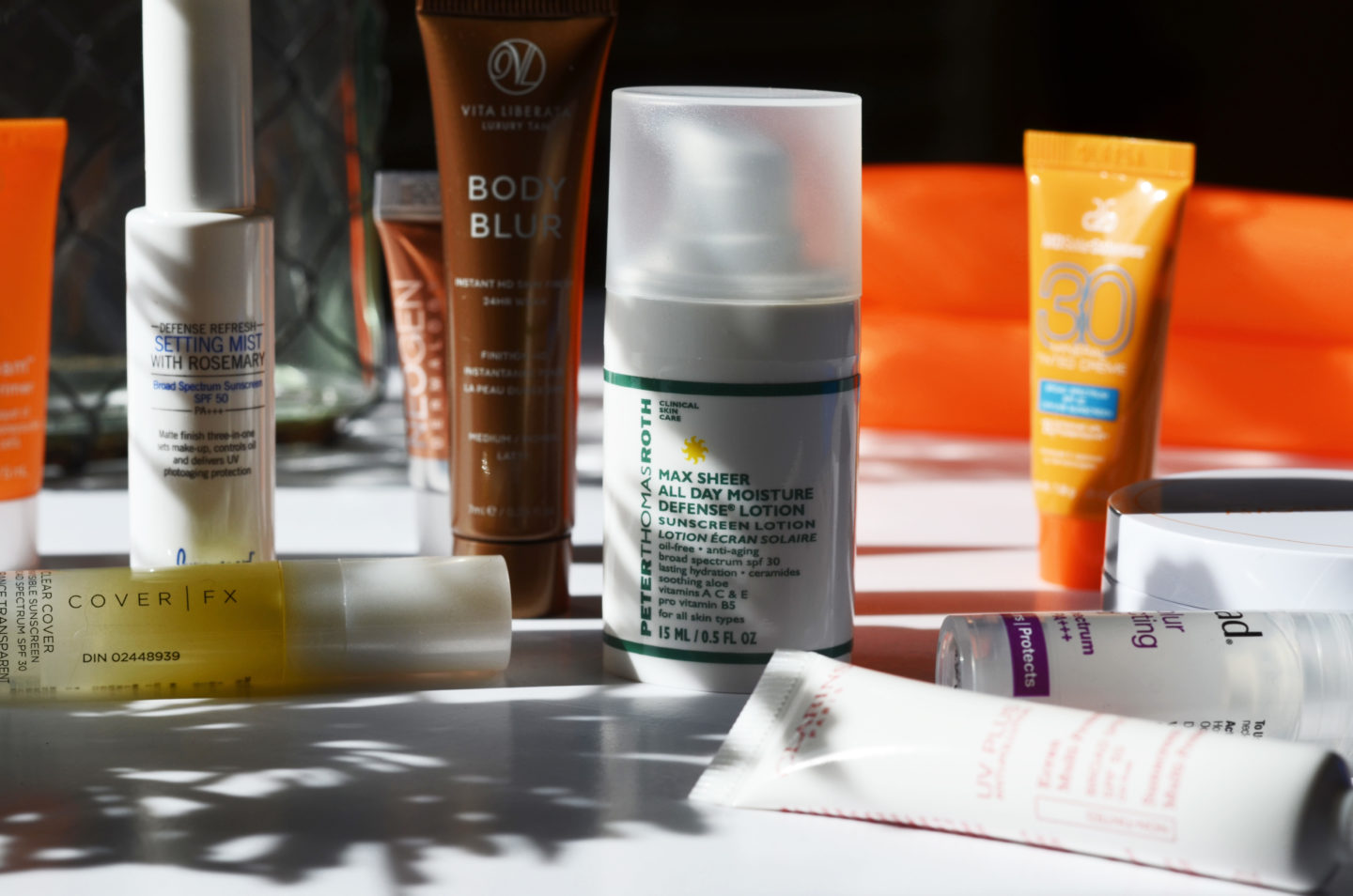 Shop This Look