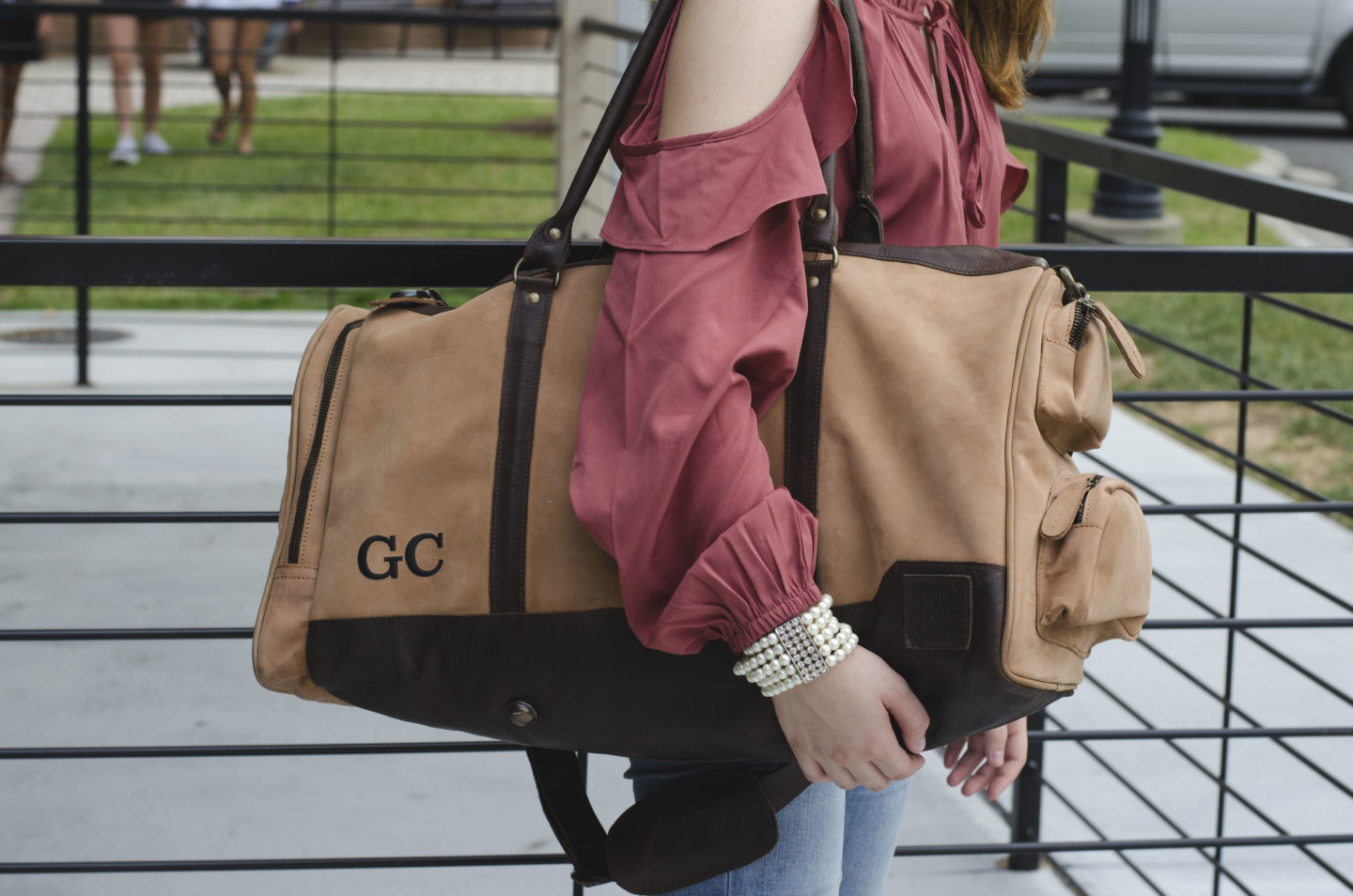 This weekend is going to be exhilarating. I'll be celebrating my 24th birthday in Charleston and aside from spending some much needed time at the beach, I'll get to see the total solar eclipse.
So the real question is, what do I pack? I always have a hard time packing for trips. Initially, it starts off well, but then I start thinking of all the possible scenarios that will go down…What if it rains? Do I need something formal? What if I find a pool? Maybe I should bring all my shoes, just in case? Next thing I know, I've overpacked. This is why I try to aim for a larger duffle bag. First, I pack what I need, this way, when I panic and start to add things, I only have room for a few more items. I'm not trying to bring my whole closet with me for a three-day trip to Charleston lol.
A few months back, I broke my leather zipper handle on my duffle bag. I felt so stupid – I over stuffed it and I was ferociously pulling on the zipper to close it – I should have seen it coming. It's still usable but it is an old bag so I started perusing for an upgrade. With some luck, MAHI Leather reached out to me a few days later, offering to send me a leather duffle bag of my choice! They let me pick out the duffle I wanted, and even embroidered my initials onto the bag. Who doesn't love a personalized bag, amirite?
So without further ado, here are my travel essentials that I am bringing with me this weekend.

✓ DENIM

✓ LIGHTWEIGHT BLOUSE

✓ SWIMSUIT
✓ STRAW BAG
✓ SUNNIES
✓ SHOES
What is the one thing you never travel without?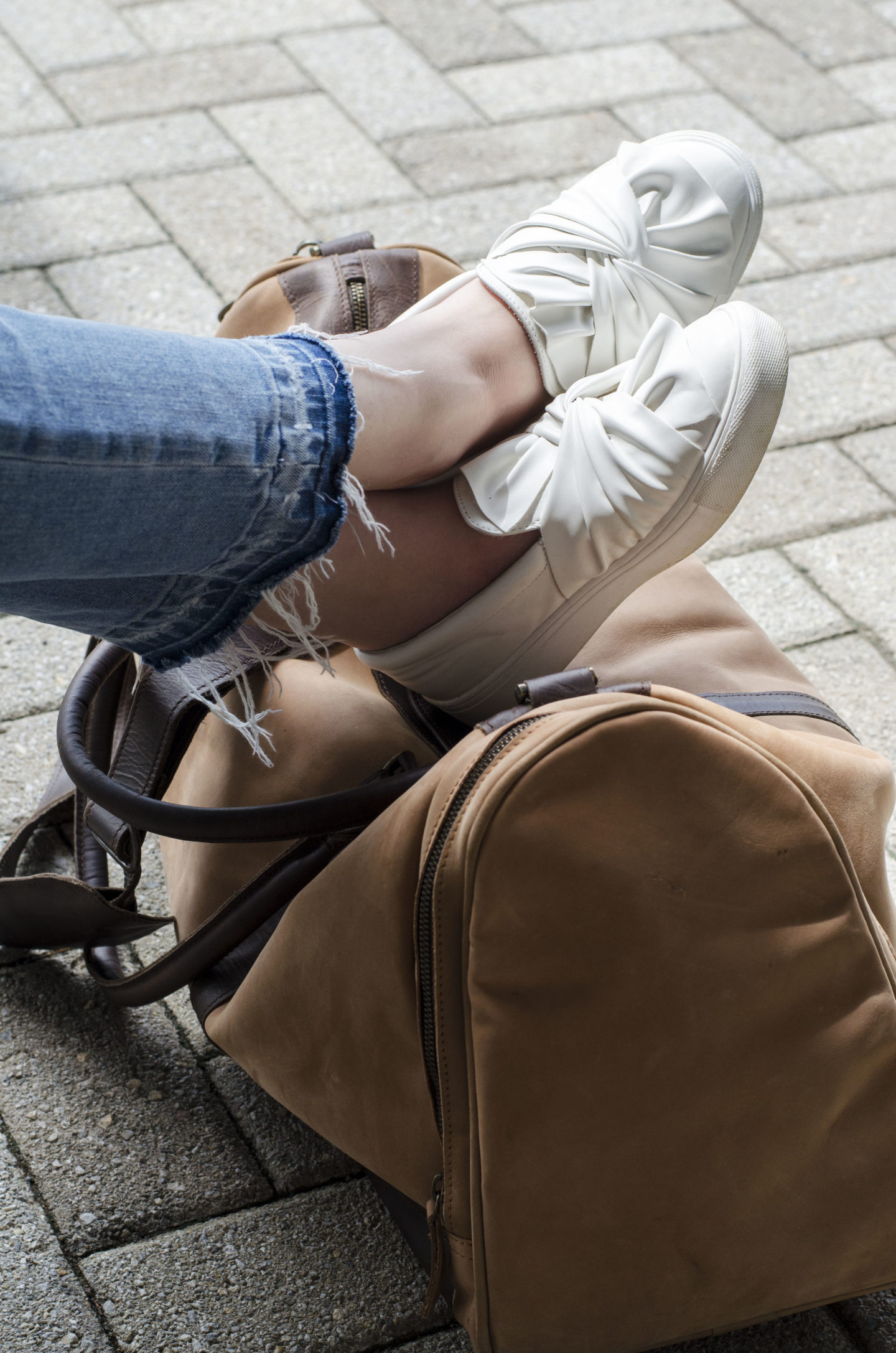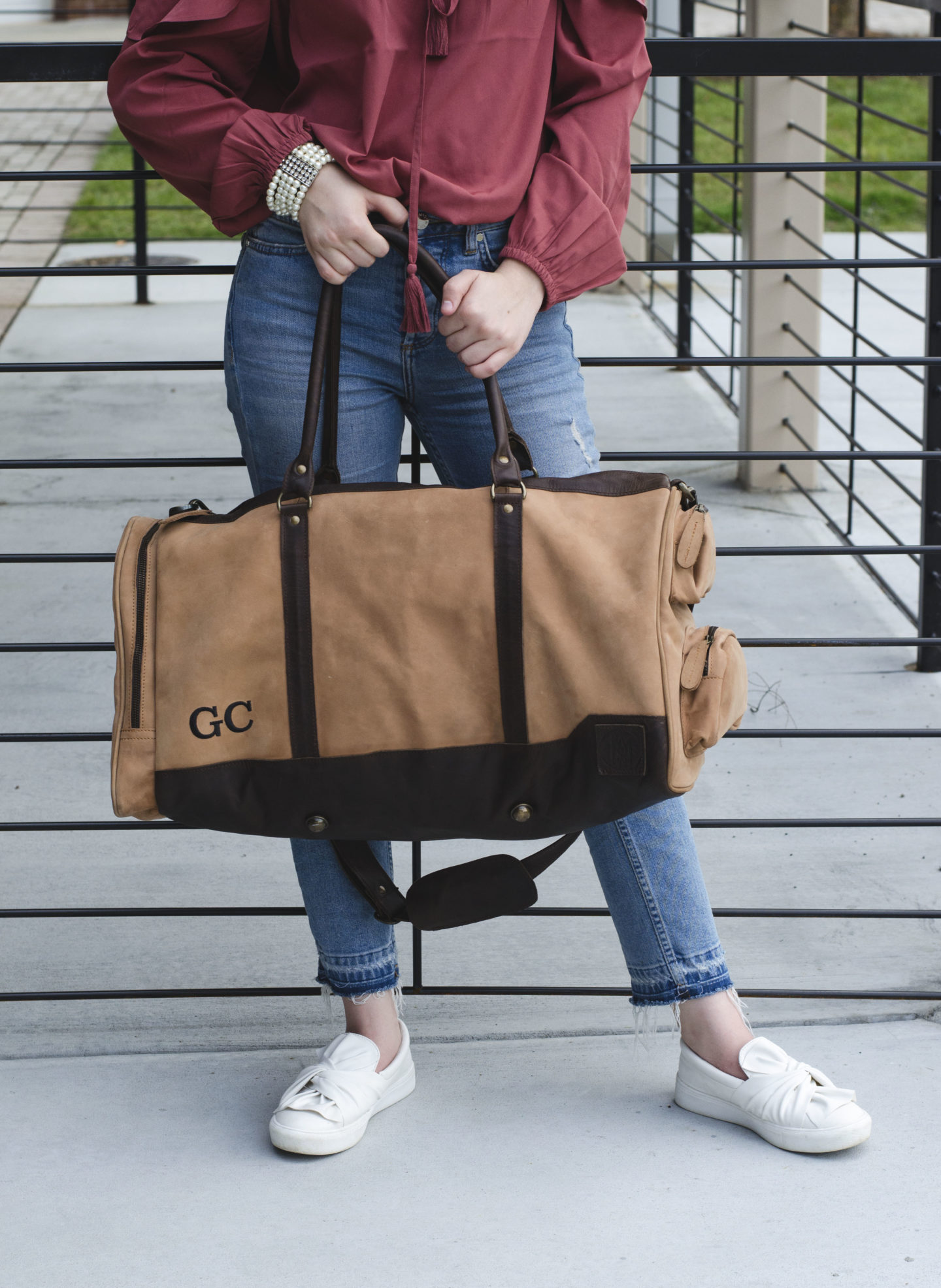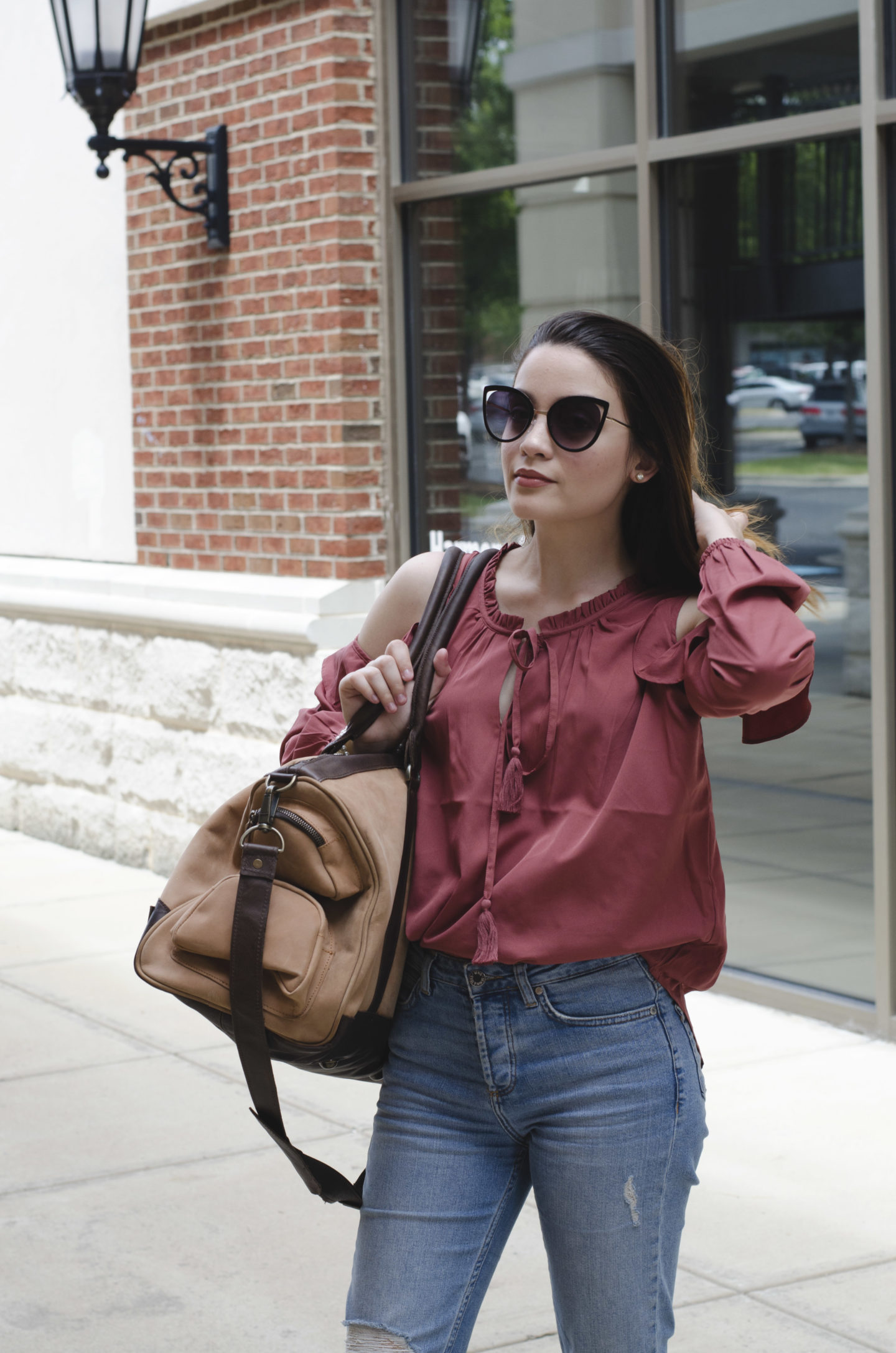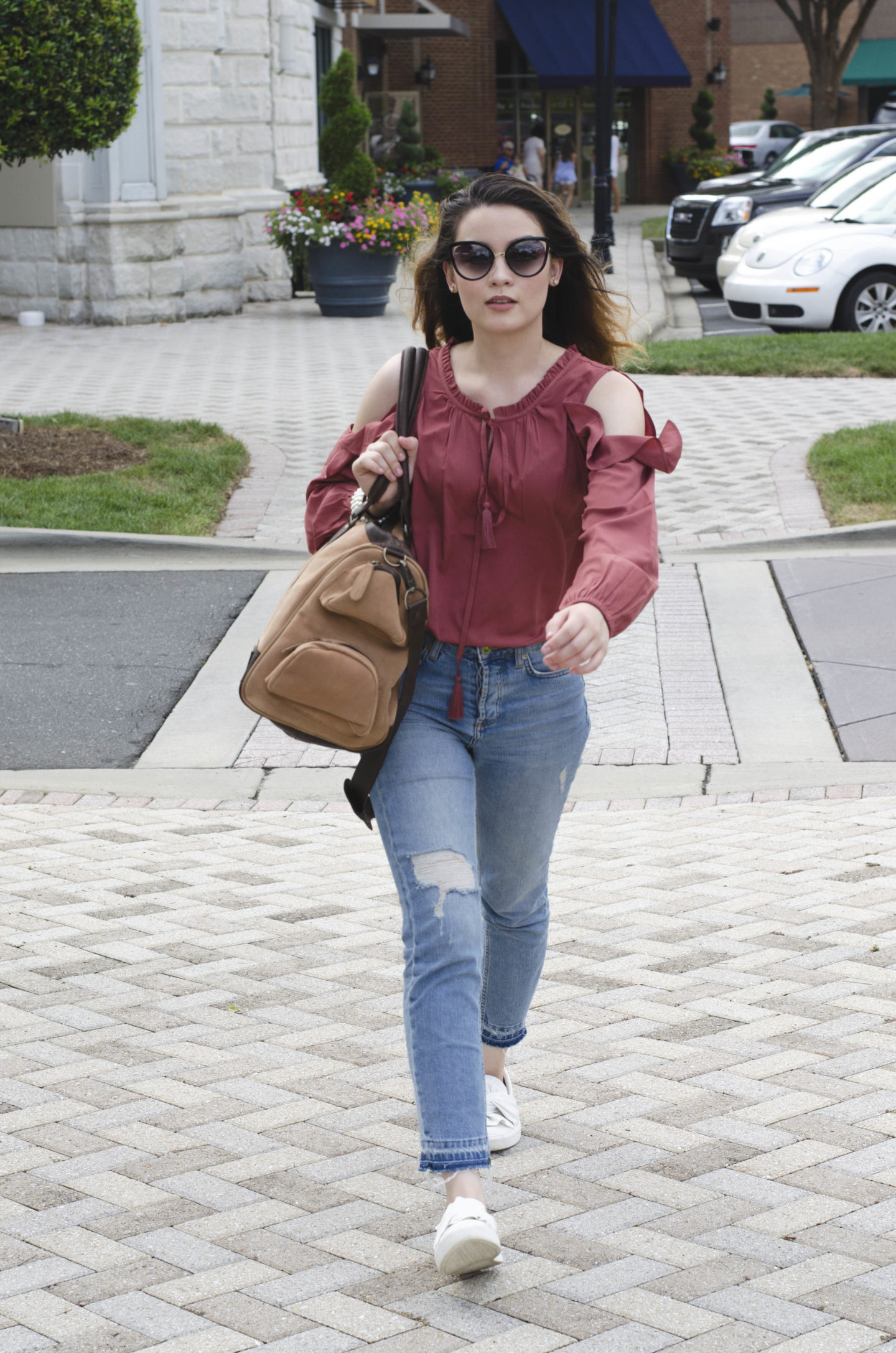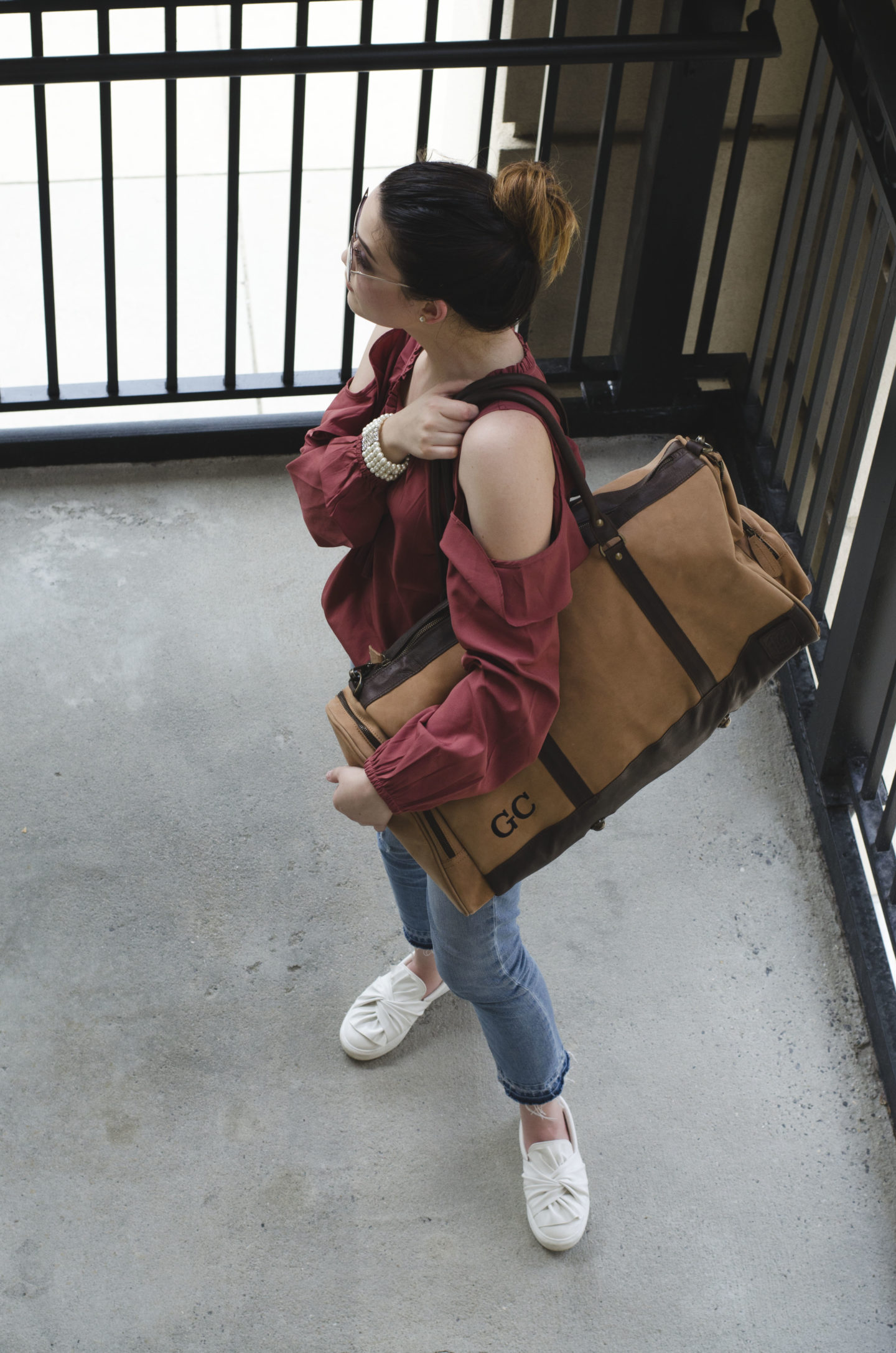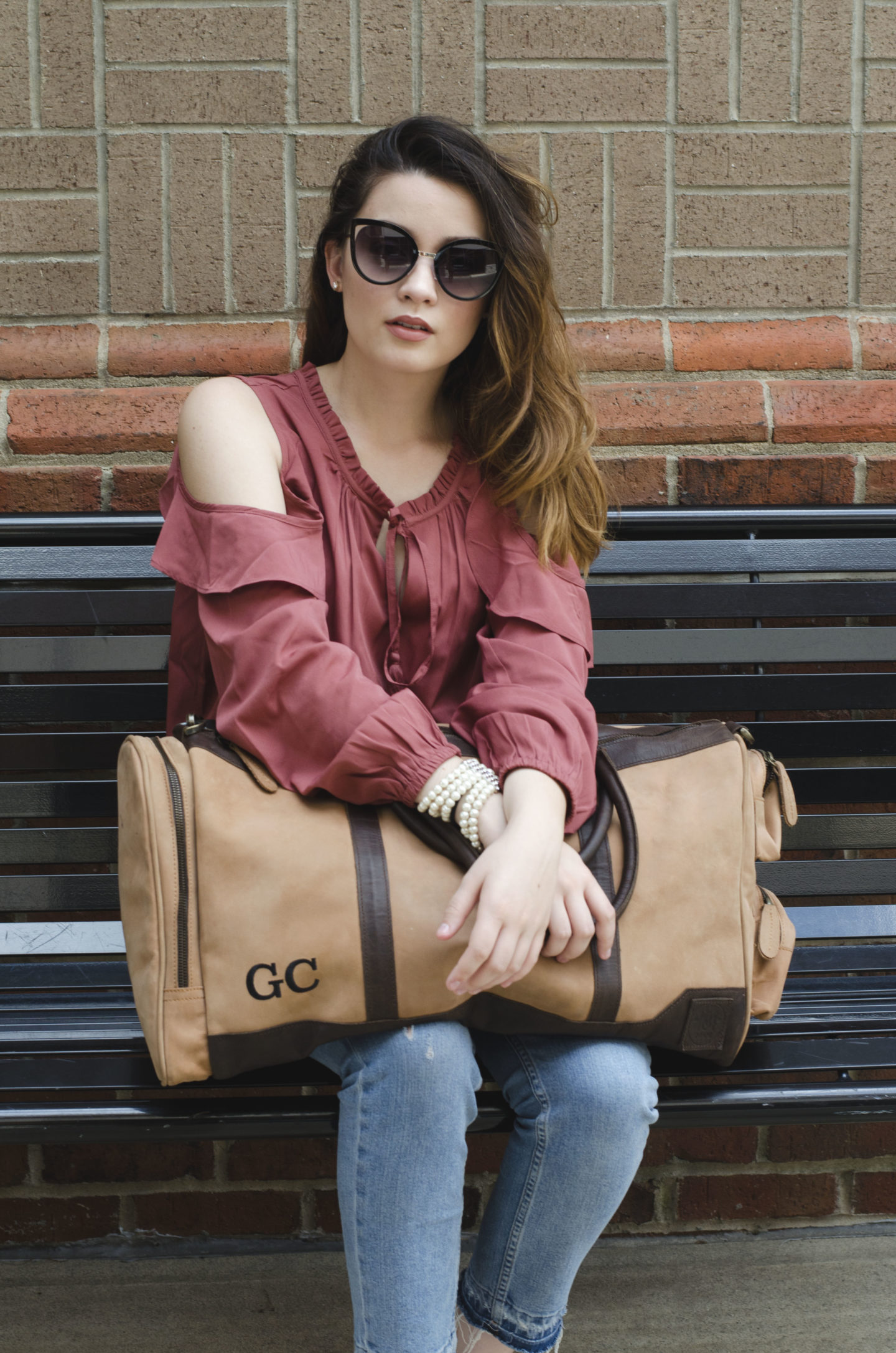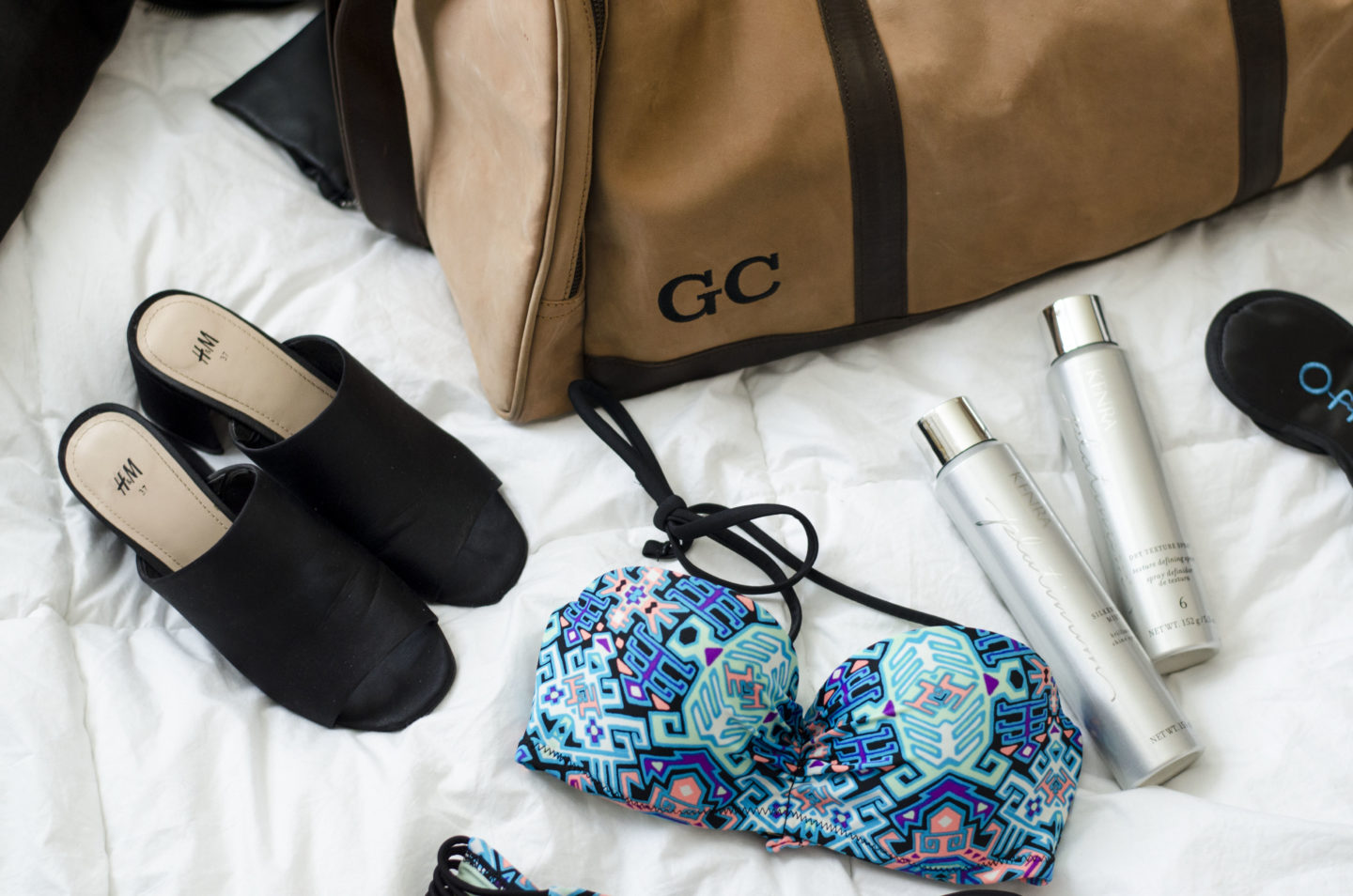 The duffle bag in this post was sent to me c/o MAHI Leather. Although this is a sponsored post, all thoughts and opinions are my own.