Years ago, I hardly ever used Primer, but as my skin started to change and my acne started to get worse, I started to see the value in primers.
Primers would help disguise my pores and small acne bumps underneath my foundation. These days, I don't have much of an acne problem (I feel the urge to knock on wood and cross my fingers), but there are other benefits to using a primer. I wear primers to 1) help make my foundation appear flawless, 2) prevent my skin from reacting badly under prolonged makeup wear and 3) give my skin some T.L.C.
Rating: 8/10
I actually won the Onomie Beauty giveaway last month and they provided me with a gift card to purchase a couple items of my choosing. One of the items I chose was this Powerful Priming Serum. This serum is supposed to improve skin tone, pore size, and radiance. I've only been using it for about two weeks now, but it actually works really well under makeup! It comes out of the bottle with a slight tint, but it has a beautiful shine to it.
Rating: 9/10
I've been buying this primer since it launched last year. I probably went through three or four of them. The coconut smell is enchanting but it also keeps my skin hydrated and you don't have to use a ton of product either. This stuff spreads so easily and is worth every penny! If you wear a lot of matte makeup, this primer is perfect!

Rating: 7/10
This is a buildable priming moisturizer that has an anti-redness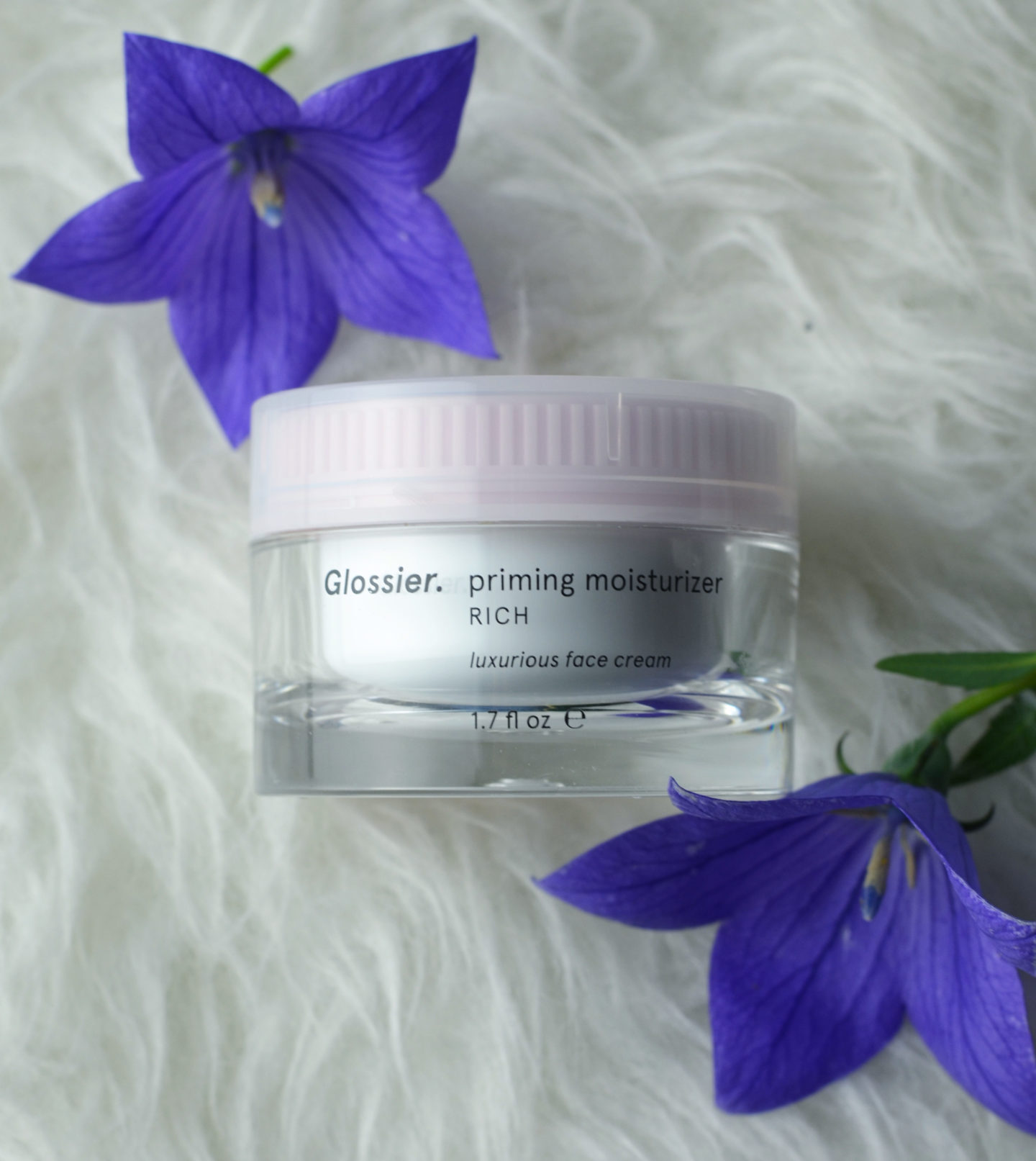 complex built in to soothe and even out skin tone. After every use, it leaves your skin dewy and creates a balanced finish. This is a buildable priming moisturizer; however, it's not my favorite. I don't feel like it truly primes the skin and it doesn't keep my skin hydrated for more than an hour or so.
Rating: 9/10
This moisturizing primer is a totally different formula from its predecessor. This is more hydrating and lasts much longer. Priming Moisturizer Rich creates a smooth, dewy canvas for makeup application. I tend to use this as a primer on days when I wear lighter makeup. I prefer to use another primer on top of this one for heavier makeup days. Even still, this is my favorite moisturizer and it is gentle on the skin. Most other rich moisturizers cause breakouts, but not this one!
Rating: 6/10
This primer is decent. When you apply it, it creates a reddish/purple hue on your skin. Obviously, that is supposed to be the radiance portion of the primer. It didn't break me out, but it did feel like you had to apply a lot more than most other primers. I actually bought this because I ran out of my Too Faced HangoverRx Primer and was in need of something fast.

Rating: 10/10
This is my all time favorite primer. I actually got a mini version of it in my Sephora Sun Kit and I fell in love. First of all, it has SPF and second, it creates a smooth, perfect looking canvas to apply makeup. This stuff doesn't break me out and it lasts all day. What more could I ask for?
Was your favorite primer on this list? If not, drop your favorite in the comments!
Have you entered my Giveaway yet? Don't forget to sign up to win a Supergoop combo pack and a pair of SojoS sunnies!