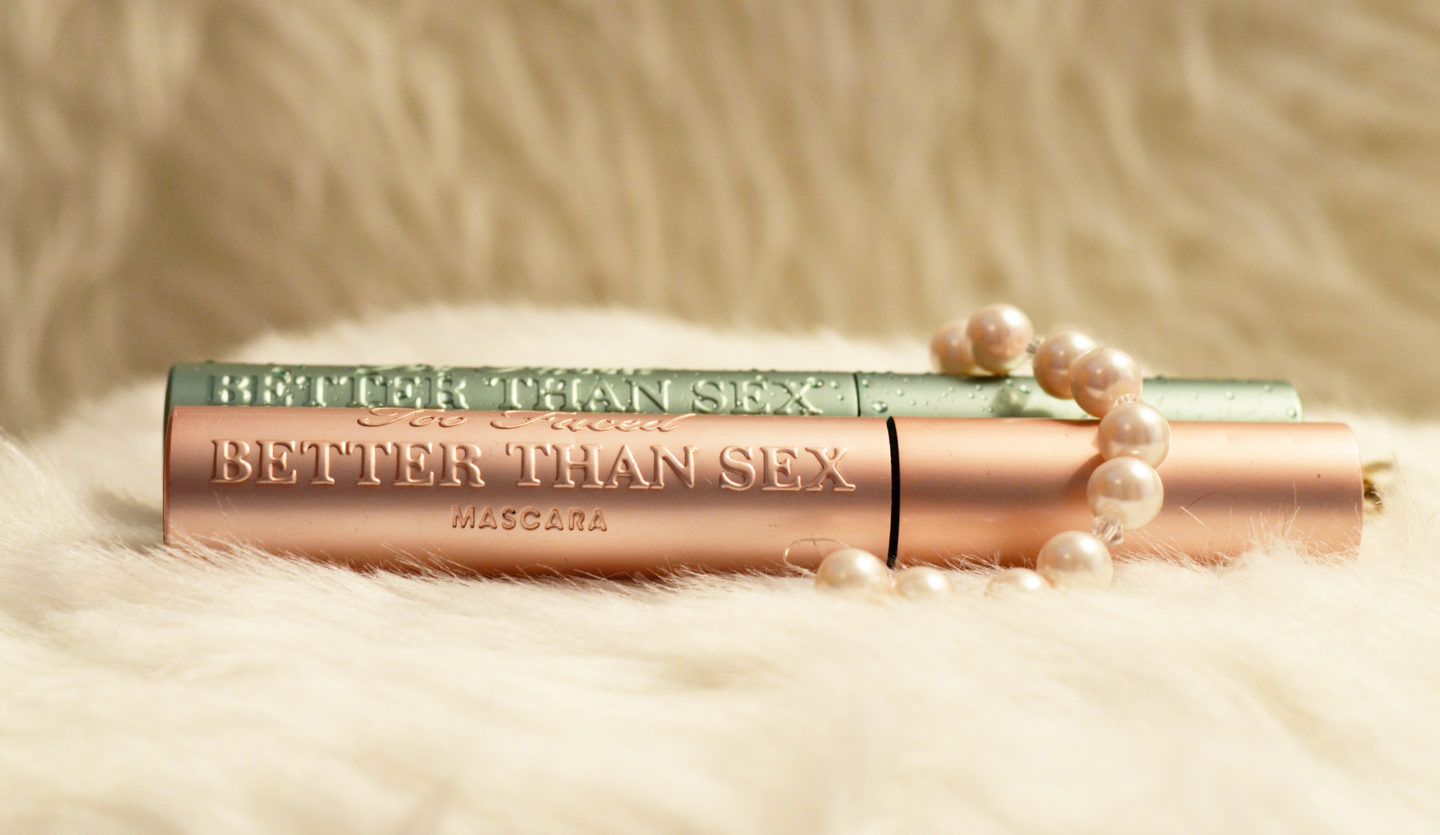 I've been using Too Faced Better Than Sex mascara for about a year now.
Since I was not graced with the gift of long eyelashes, I found myself drawn in by the long lash hype. To top it off, they describe the mascara as intense black, smudge proof and waterproof (if you buy the waterproof version).
I started off with the original non-waterproof version that comes in the pink tube. The first thing I noticed was that this mascara wand just looked like a mess. You can see all the fibers that lengthen the lashes, but they look like strands from a cotton ball. When applying the mascara, I found it to be a tad on the clumpy side and it doesn't hold a curl. Within minutes of applying, my eyelashes were straight and looked like they were ready to stab a person if they came too close.
As the day progressed, I started noticing little black flakes on my face. I didn't really think anything about it; I just brushed it off and went on with my day. It wasn't until I saw myself in a mirror, that I noticed many more flakes on my face. I wore this mascara a few more times
and came to the conclusion I had bought the lemon of the bunch. I foolishly went back to purchase another, but it was the same result.
A few months later, Too Faced rolled out the waterproof version and I thought that the formula would
be improved and hoped the wand might be better…I could not be more wrong! While the mascara is very waterproof, it still flakes! And the worst part was it was even clumpier. It was so bad that people kept commenting on my hideous, clumpy, but long eyelashes. "Hey, your eyeshadow looks great, but are you aware that your eyelashes are all stuck together?"
Needless to say, this mascara is not worth all the hype. Is it better than sex? Nope. One thing is certain, it is definitely not worth the money.
What is your favorite mascara?
All opinions are my own. Thank you for all your support.
 Shop This Look