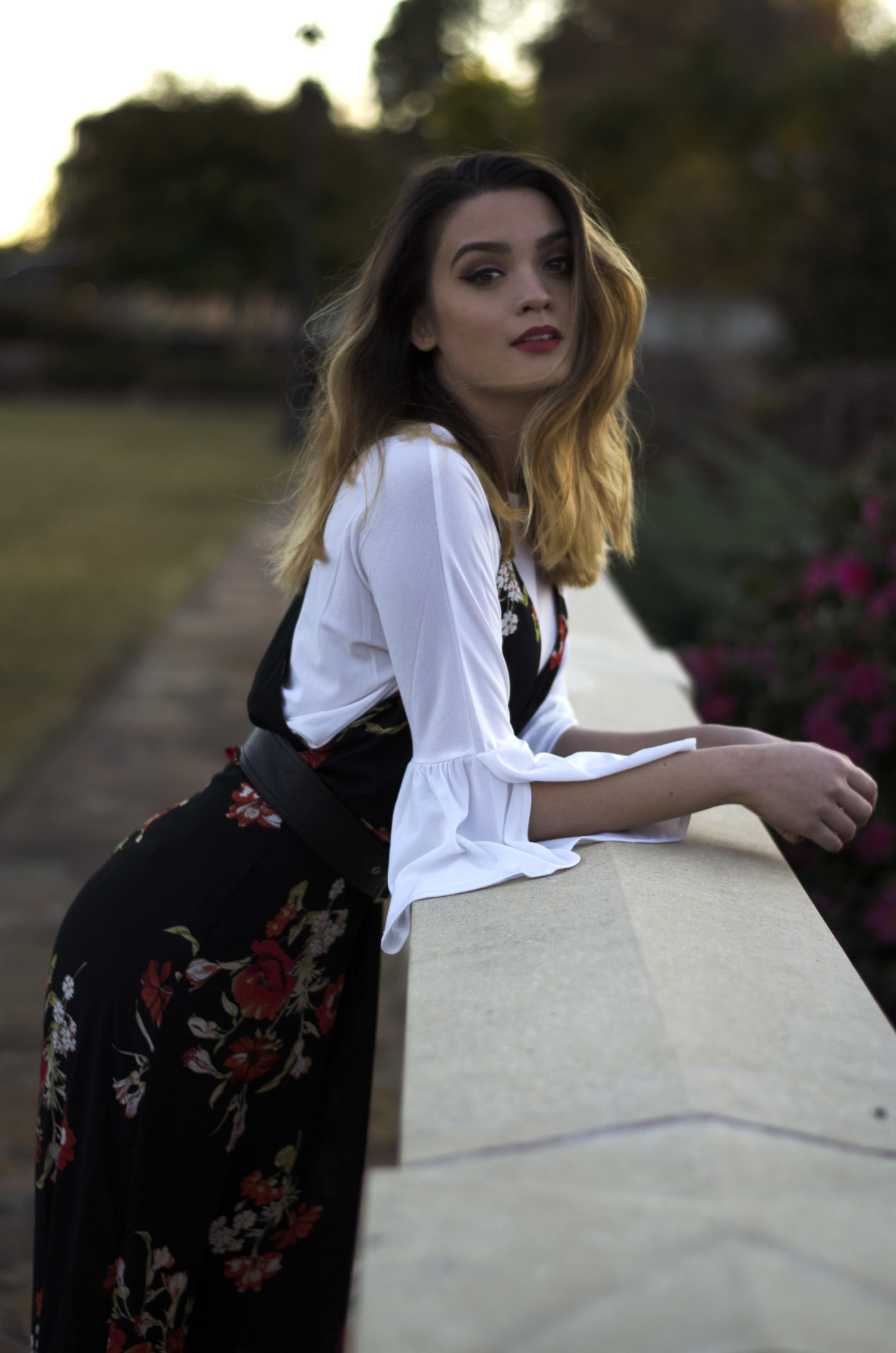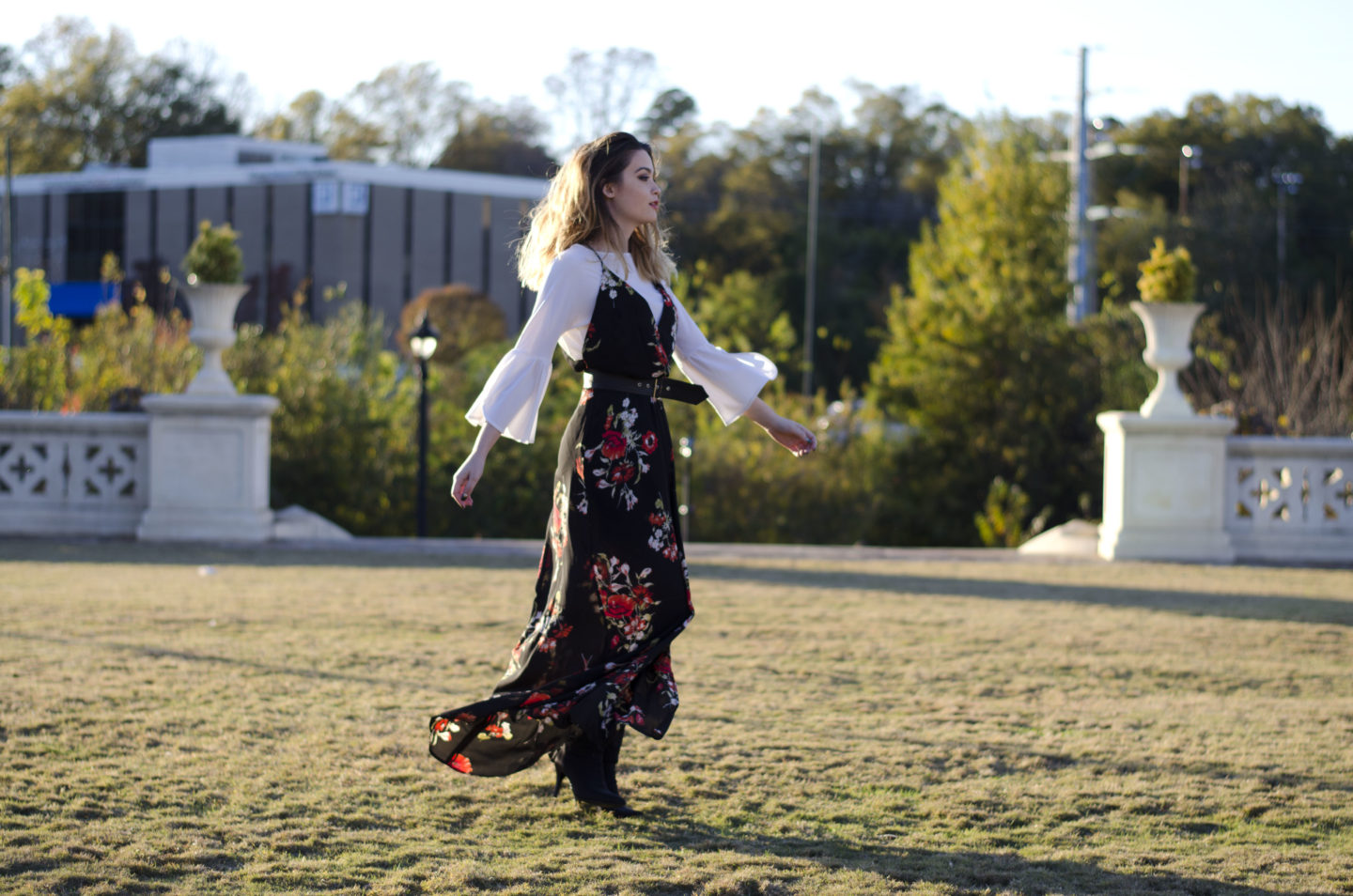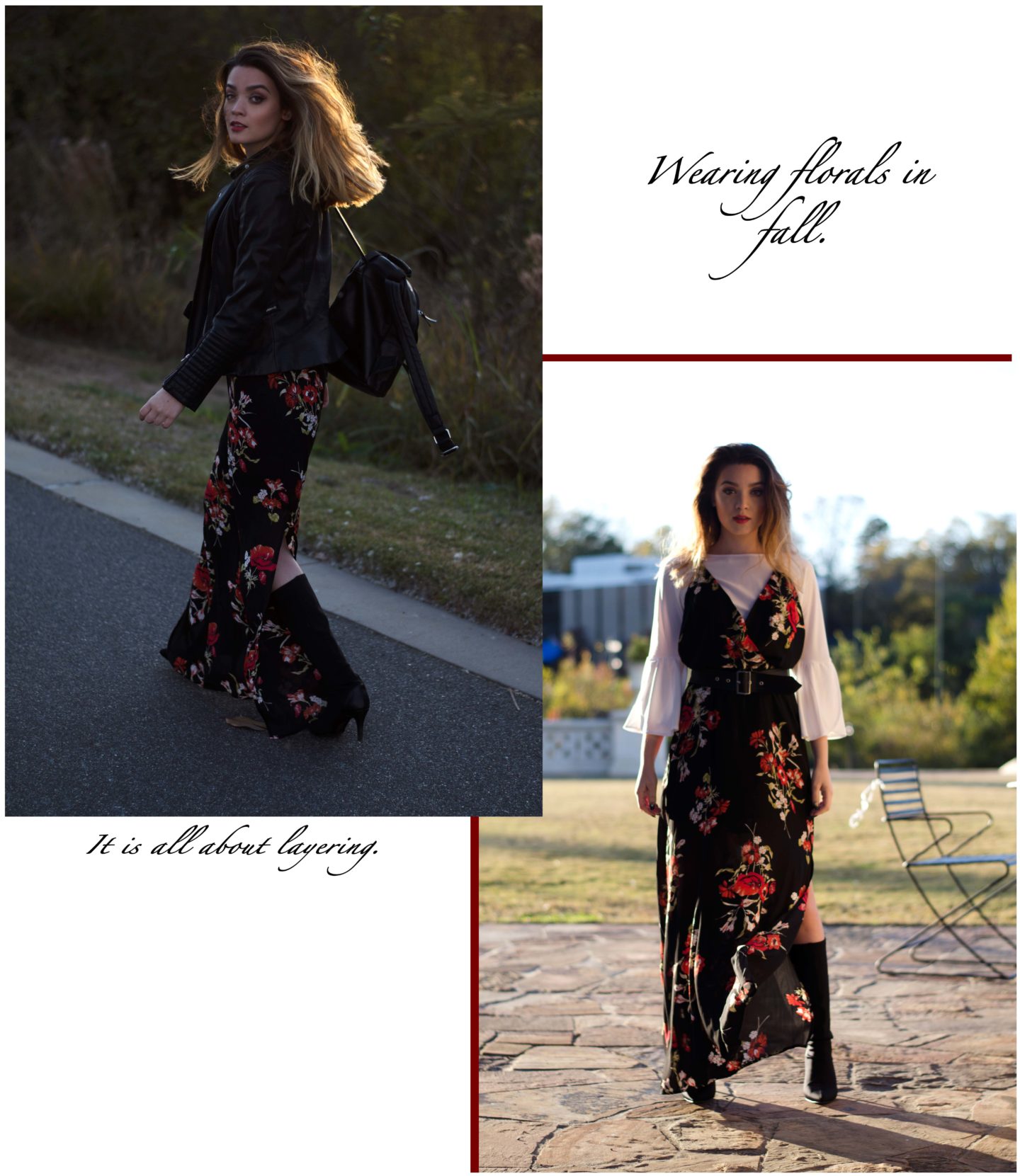 To the non-believers, you can wear florals in Fall.
When I see people saying, "you can't wear that this season," or "those patterns are not 'in' right now," it makes me want to wear those things even more. #rebel. You have to get past the closed-mindedness that most people project onto you because let's face it: Fashion is what YOU make it. It is how YOU express YOURSELF. 
I've told you guys on multiple occasions that I love floral when the patterns are splendid and the colors are interesting, but not everyone is into floral. Some people only see florals as a "spring thing." I'm disproving that theory today.
Choose Dark, Rich Floral Colors
When you are looking for the perfect Fall floral, look for dark patterns. Traditional autumnal color palettes are usually dark, earthy colors so when you are browsing for the perfect dress, keep that in mind. I know I'm not trying to wear Spring florals in the middle of November. This dress from Lush Clothing has the perfect pattern for this season. (And you know 97% of my clothing is black so this dress fits right in.)
Consider Layering
It's not Autumn if you are not rocking layers of some sort. I love the split bell sleeves on this Vince Camuto top and I love how it flows seamlessly as a part of the ensemble. The silhouette is free-flowing and ebullient. Sure, this dress alone would look gorgeous in the Summer, but the addition of the sleeves give it a classy yet badass vibe that I am a sucker for, always.
Introduce A Contrasting Material
My choice is always leather or faux-leather, especially during this time of the year. I introduced it with a belt that sectioned off my waist. To add a little edge, I threw on my favorite faux-leather jacket and backpack.
Be Confident
If you feel beautiful and confident in your outfit, it will show through. Confidence is such a positive energy and people really respond to it. Think from a sales perspective – would you buy from an insecure, uncomfortable, fidgety person or would you buy from someone who owns the room they walk into? 
Side note: I have a few friends who refuse to be seen in floral during this time of the year, but after they saw this outfit they started looking up floral dresses for themselves. You know who you are 😉
Would you wear florals in Fall?
Also, Happy Thanksgiving!
Bag (similar here)
Lush Floral Dress (here)
Charles David Boots (here)
Leather Jacket (similar here)
Vince Camuto Top (similar here)