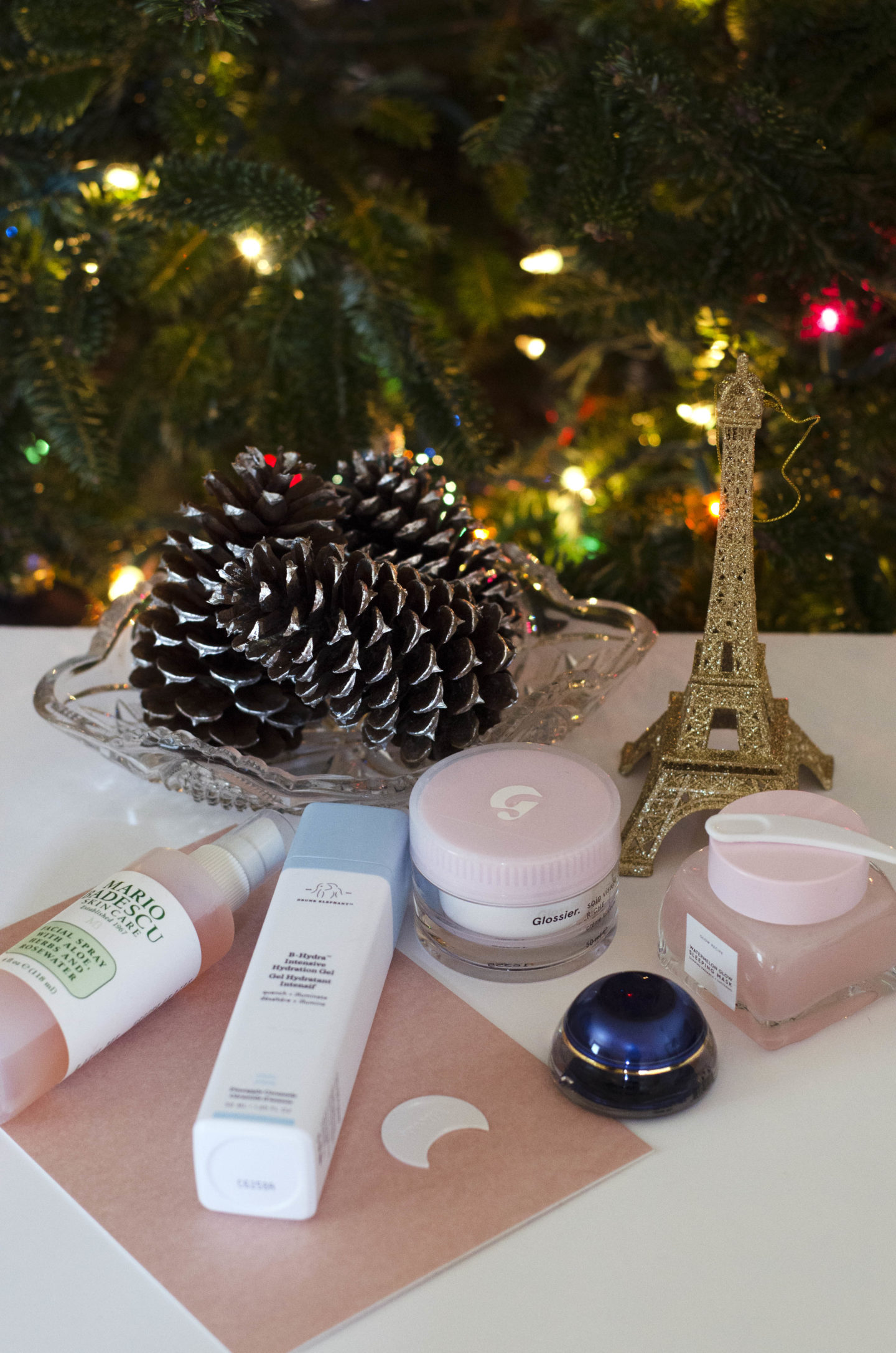 Winter is right around the corner which is great news for those of us who can't get enough of it.
Unfortunately, Winter and its harsh temperatures are not always so kind to our skin and complexions. Usually, right around this time of the year, I have my annual skin "freak out" where for about a month or so my skin is completely bonkers.
In the Summer, my skin is fairly balanced, but in the Winter it tends to get uncomfortably dry, which causes breakouts. It took me a while to hammer out a solid Winter skincare regimen but I think I've found all my holy grail products that will get me through these brisk months.
First, I start off with a double cleanse because it's the best way to make sure your face is prepped for all the moisturizing products you are about to slather on your face. (Yes, I do a double cleanse before bed and after I wake up. My skin has been grateful since I started doing it twice a day!)
– by day –
I didn't use this during the warmer months, but since the temperature has changed, I found myself reaching for this hydrating gel more regularly. Winter can often make my skin look pretty dull but I love how this gel helps make my skin smoother and brighter looking.
I've been using this moisturizer for a little over a year now and I haven't found any other that I love more. I'm serious. This stuff doesn't make you feel oily or greasy and it sits well under makeup, too. I actually bought my fourth jar during the Glossier Black Friday sale. I reach for this jar in the morning and at night because I love how intensely moisturizing it is.
If my face is starting to feel a little dry throughout the day, I always reach for this miracle worker. Whether I am rocking my bare face or some makeup, this spray gives my skin the boost of hydration it needs to get me through a few hours. It's not a moisturizer substitute, but it's great if you just need a refreshing spritz.
– by night –
I only use this mask at night when I am going to bed, although you can use it as a 10-20 minute mask during the day. It helps keep my face smooth and hydrated while I am sleeping. Having my heating system on while I am home all day tends to dry my skin out, so this mask is essential for rehydration. I've been using it for about 2 weeks now and I am still pleased with the results.
I'm not even going to lie, I'm pretty bad when it comes to making sure I use eye creams. I used to think that moisturizer and facial oils would be enough to keep that delicate area of the face hydrated. Nope. A couple weeks ago, I remember waking up and the skin under my eyes hurt. It was intensely dry. Thankfully, a few days later, VII code sent me their T2 Oxygen Eye Cream to test out.
They sent me a small 5 mL jar, with a crescent activation strip that works as a nifty massage tool! All you have to do is swipe the strip around your eyes to refresh the skin and then use the strip to dab on the eye cream. After you massage the cream in, you are good to go!
After my first use, I awoke to see how rejuvenated the skin looked around my eyes. I only had enough of the sample to get me through a week but I was pleased with the results. If you are looking for a great luxury eye cream, try VII code. Their eye cream is also perfect for anti-aging – You are never too young to start targeting potential problem areas!
What are some of your holy grail winter beauty staples?
The 5mL eye cream in this post was sent to me c/o VII code.
Although this is a sponsored post, all thoughts and opinions are my own.