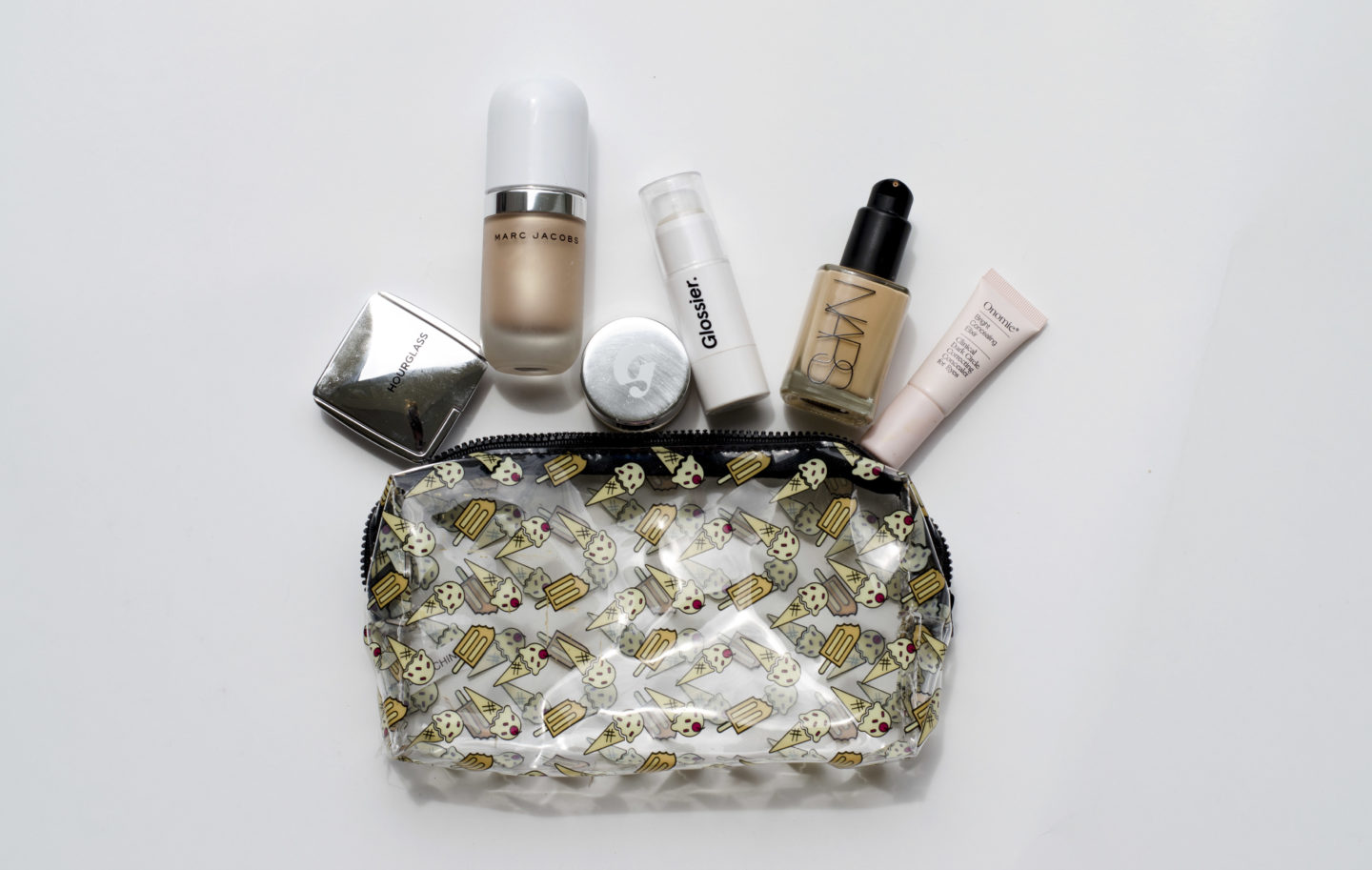 Happy Independence Day! This Summer is all about dewy, glowy skin with minimal makeup. Who wants to wear a full face of makeup in 90-degree weather, amirite?
The products listed below are all the things that have helped me find my Summer glow –
01 Gel Highlight
I reach for this Marc Jacobs Coconut Glow Highlighter more often than any other highlight I own. It's a warm-toned highlight that blends very easily into the skin or foundation and it actually smells like coconuts. It's very buildable and lasts all day! Influenster sent this to me a few months back in exchange for a written a review and since then, I have not put it down. You can get yours at Sephora.
02 Powder Highlight
Before the Marc Jacobs highlight, I was addicted to this Hourglass Ambient Strobe Highlight. This is a cool-toned highlight that is also very buildable. You can actually use this wet or dry to vary the levels of intensity making this the perfect day-to-night product.
03 Stick Highlight
This dew effect Haloscope highlight from Glossier is perfect for someone who is looking for a quick dewy shine. It comes in three shades – Moonstone, Topaz, and Quartz. I purchased Moonstone, which is more of an opalescent glaze. This stuff is so unbelievably hydrating and is long-wearing. It's also great on the lips if you want a nourishing kissable shine.
04 Dewy Foundation
If you want to have a healthy and sheer finish to your skin, finding the right dewy foundation is essential. There are so many dewy foundations out there but my favorite is the Nars Sheer Glow Foundation. It has a lightweight, buildable formula that is perfect for all skin types. Go achieve that Summer glow!
05 Dewy Concealer
 If you are not in the mood for a foundation, or if you want to go for a lighter look, consider wearing a dewy concealer. I place a bit of concealer under my eyes and over any problem areas and blend it out with a beauty blender. Now my 'no makeup' makeup look is complete. I have two concealers that I regularly reach for. 1) Onomie Beauty's Bright Concealing Elixir and 2) Glossier's Stretch Concealer.
P.S. Glossier's skin-loving makeup line is perfect for the Summer months. Get 20% off your first Glossier order here.
What products do you reach for in the Summer months? Drop those recommendations below!
I hope you guys get to watch some great fireworks, tonight!