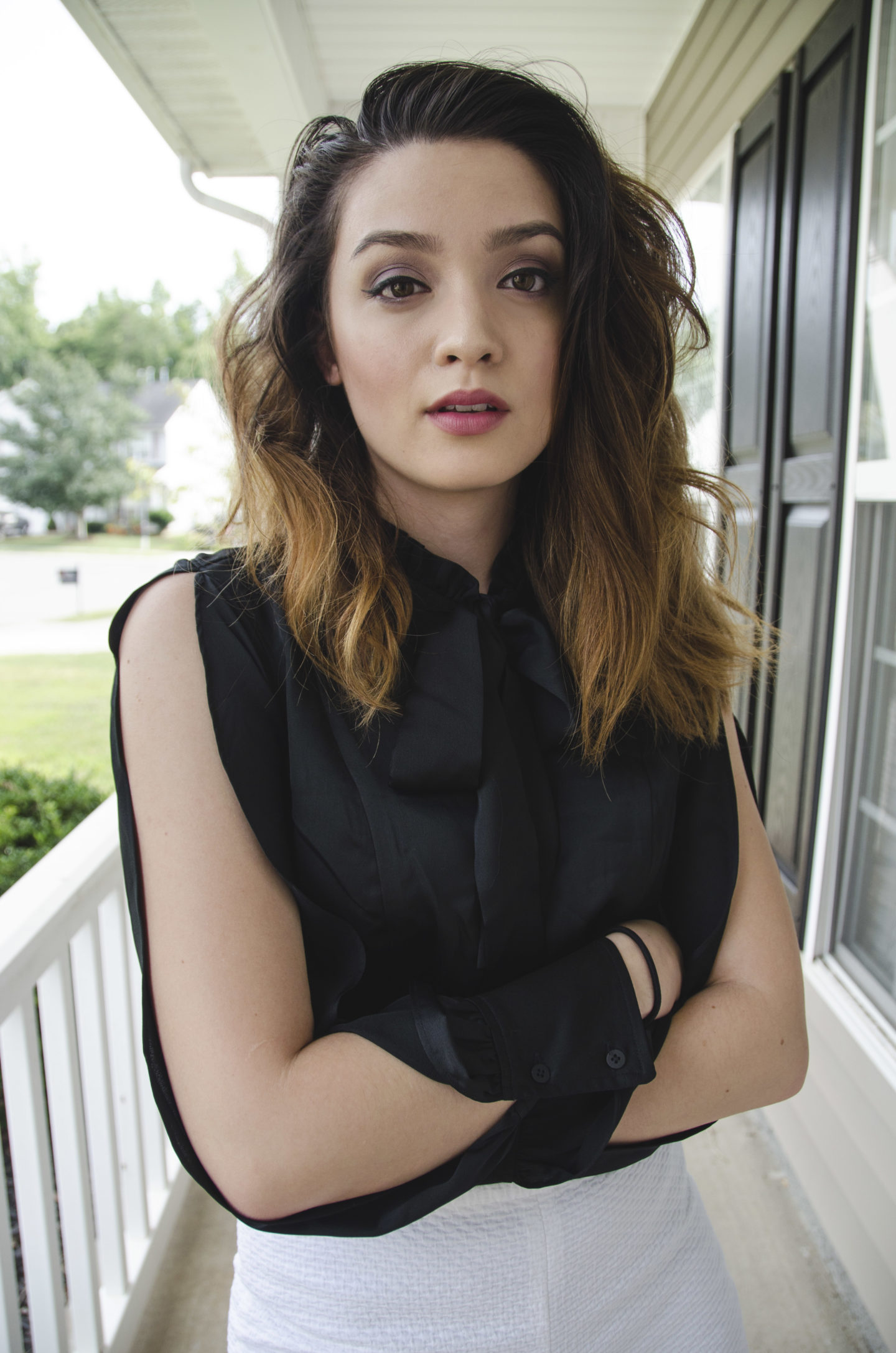 When I purchase clothing, I look for a few crucial things before adding it to my wardrobe.
Compatability. Versatility. Price. Does this work with the items I already have in my wardrobe? Can I wear it for multiple occasions, or style it in various ways? Is it worth the price tag? Before I purchase an item, I ask myself these questions to make sure I am not foolishly buying something I will grow to regret. Although, from time to time, I do impulse shop. I'm not perfect.
The other day, I was in Marshalls looking for some clothes for a bargain. (Yes, I am still on my spending ban but I needed new clothes for my business trip.) Out of sheer dumb luck, I came across this gorgeous black satin dress from NastyGal and immediately threw it in my cart and dashed off to the fitting room.
I loved how the split sleeves and cuffs looked on my arms. It gave the illusion that my arms were a bit longer. The ruffled neckline and bow also introduced a playful element to the dress that I was swooning over. However, I was not a fan of the cut; it wasn't very flattering around my waist line. Despite this, I started to break down how I could style the dress to make it work for me, and I came up with three looks that would make this dress a must-have in my closet.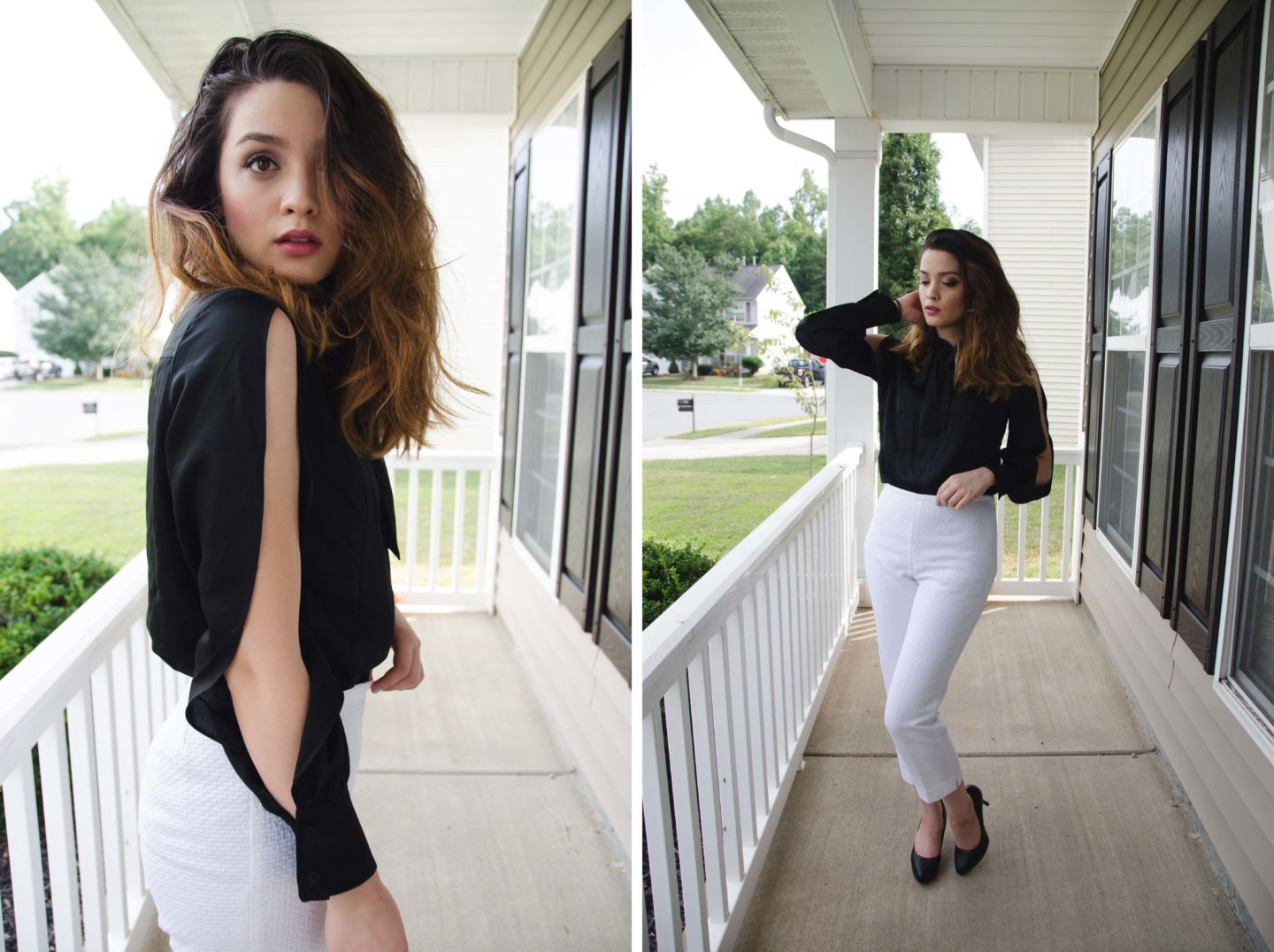 Business Casual
Tuck dress into your favorite trousers to give it the illusion of a tucked-in blouse.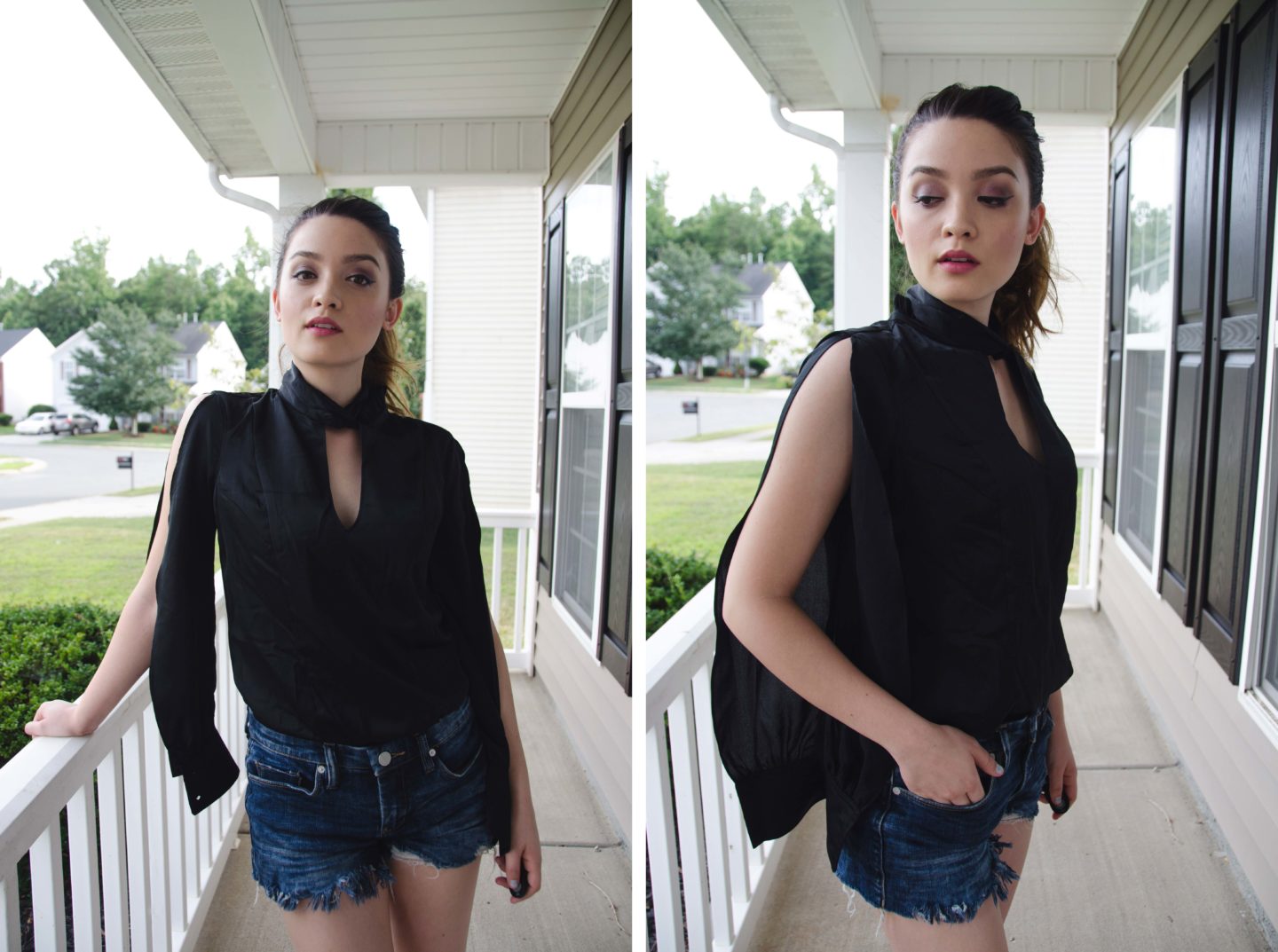 Casual
Tuck dress into denim shorts to dress down the satin material. Consider rocking the cuffs unbuttoned.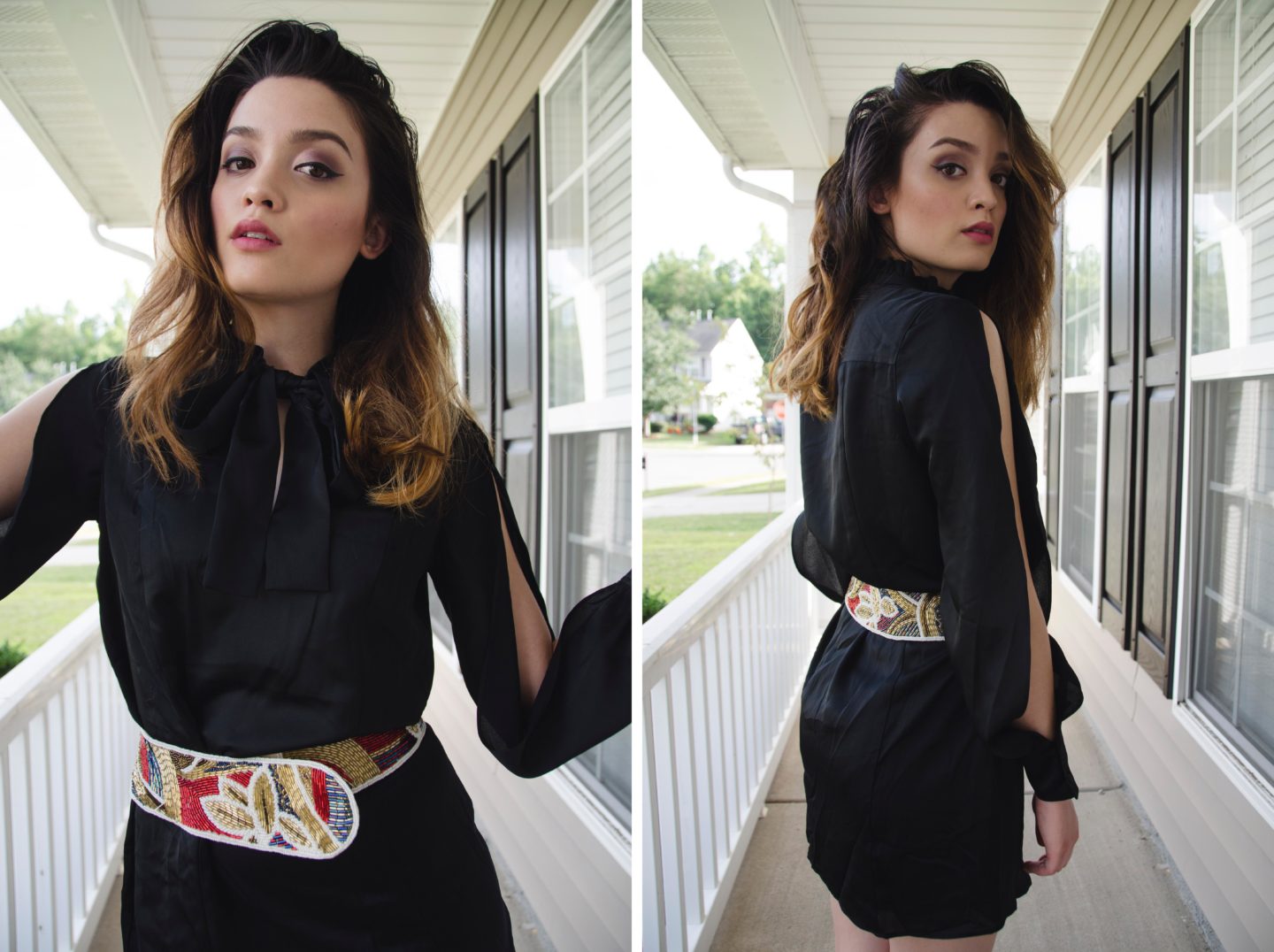 Night Out
Section off the dress with your favorite belt. I used a vintage Christain Dior belt to introduce some color.
Which one of these looks is your favorite?