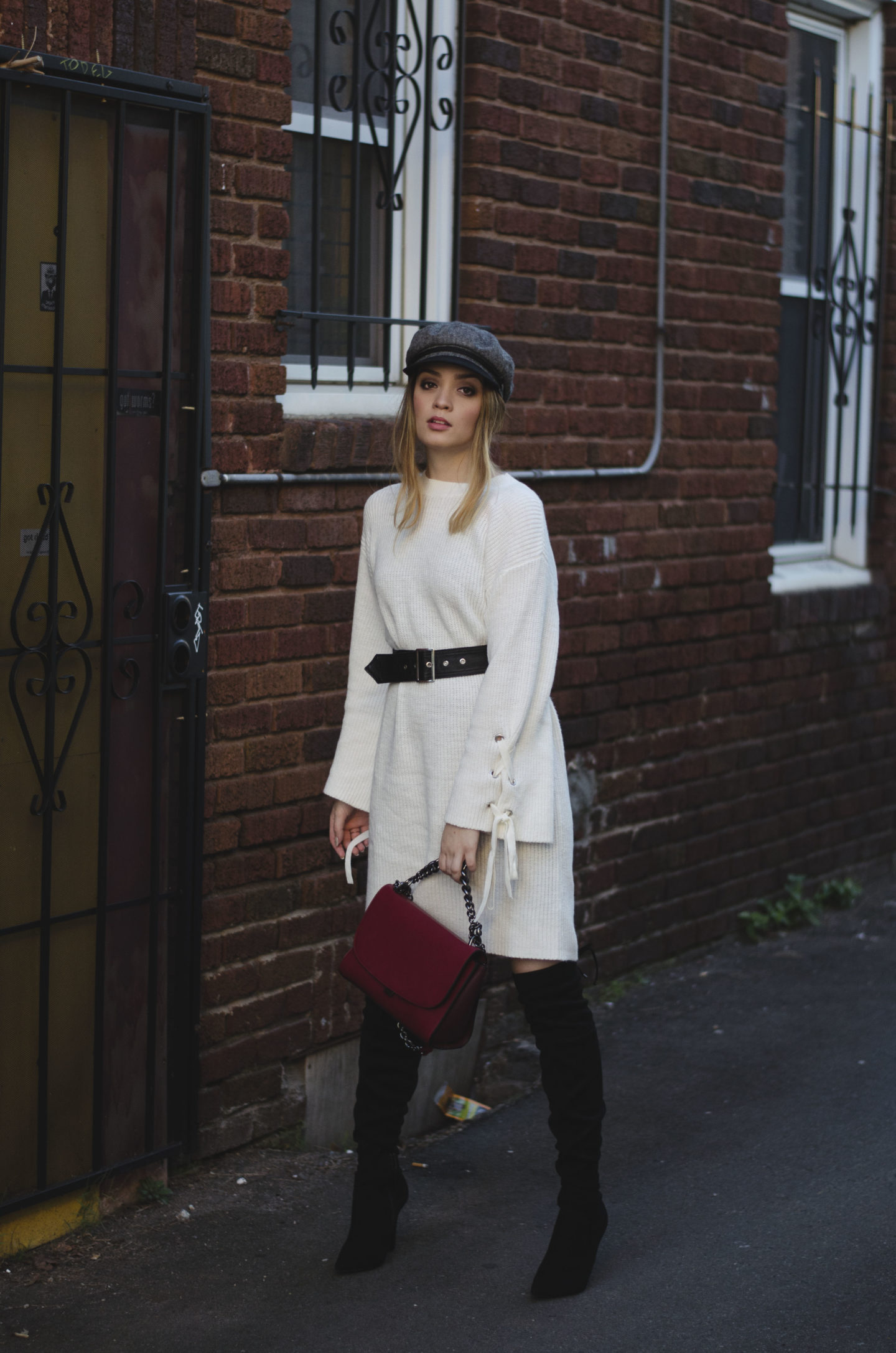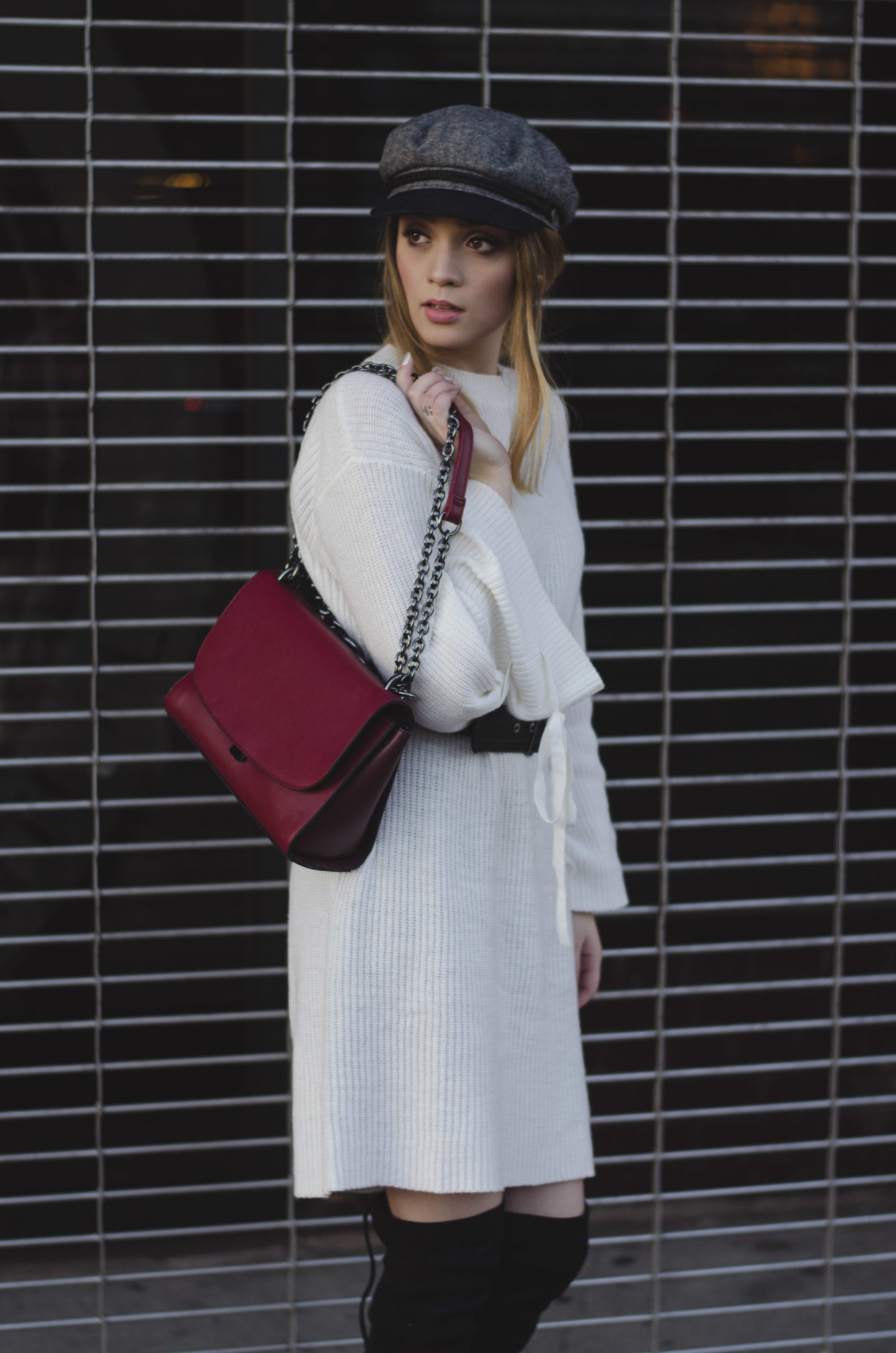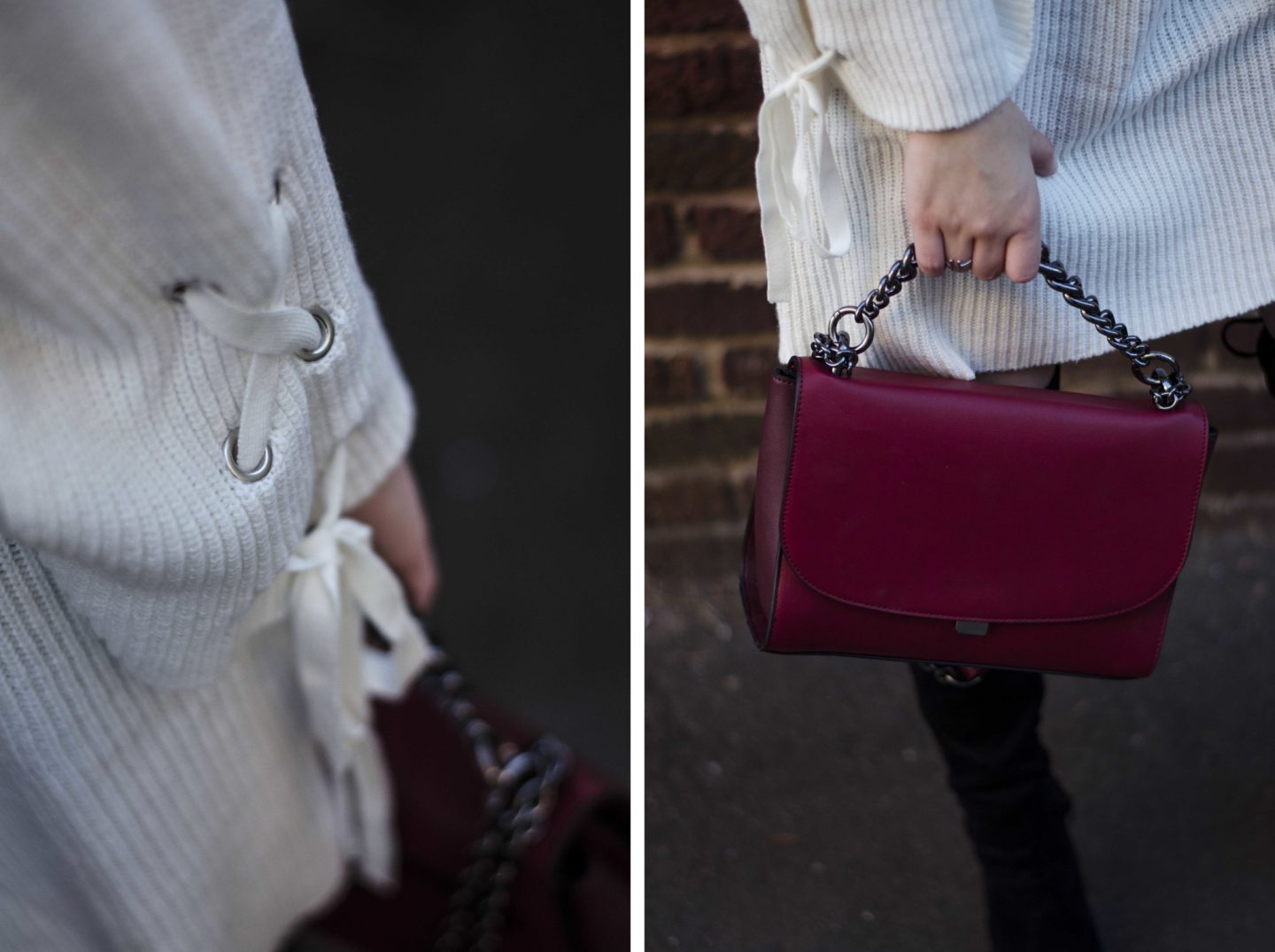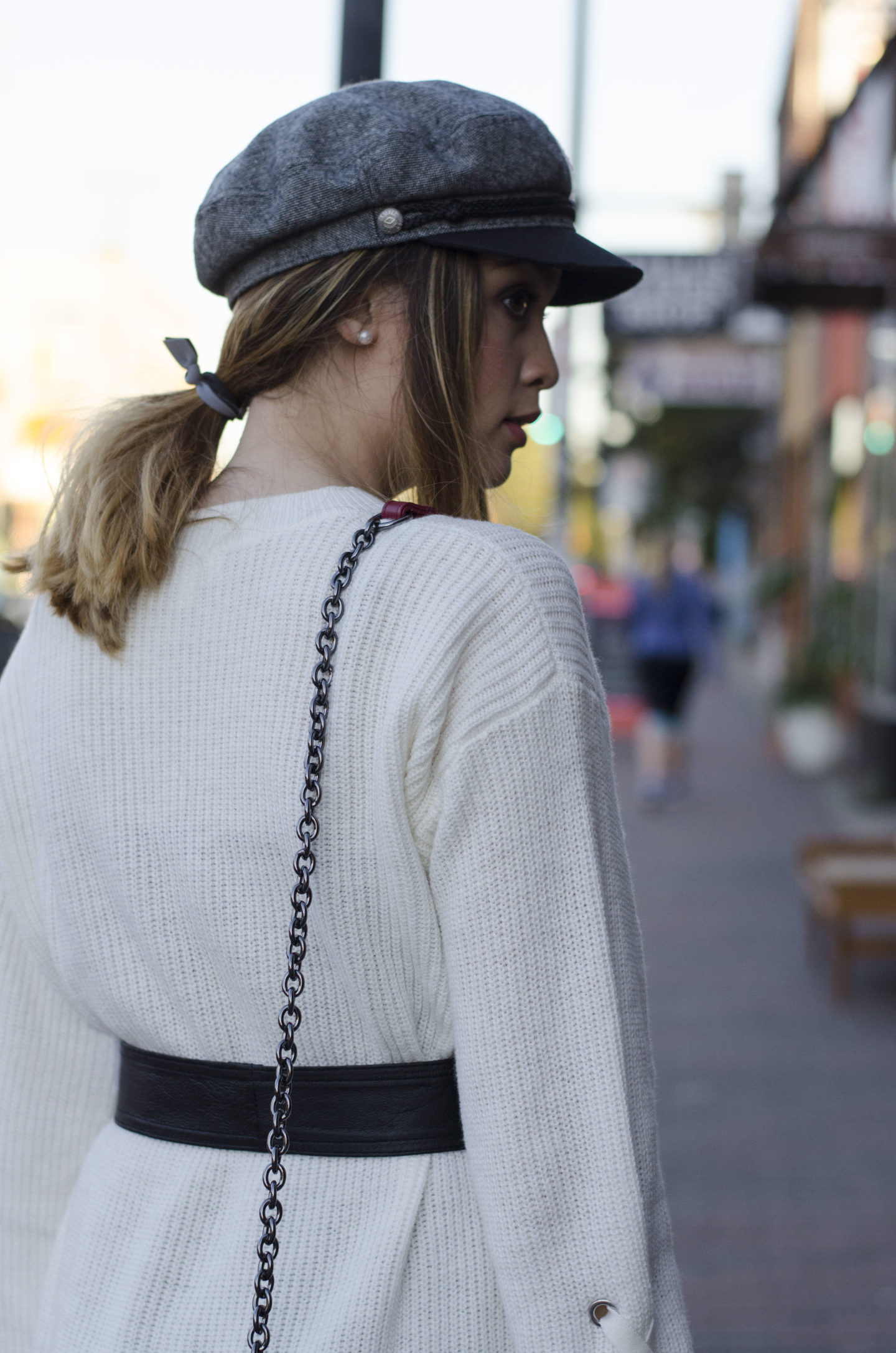 There are a few staples I like to keep on hand for Fall.
But before we jump into that, I wanted to talk about my photographs in this post!! I've been really bummed out lately because I don't always have time to take on-site photographs. Plus, I shoot most of the photographs on my blog, which means I need someone to hold the camera when I am shooting on location. Thankfully, my boyfriend is willing to let me direct him and he always does his very best! I was so excited when I was editing these images because I think they might be some of my best photos to date.
Okay, so back to what you guys came here for – My closet essentials for Fall!
Knit Sweater Dress
I chose this dress because of the eyelet sleeves. I thought the eyelets brought something new and refreshing to the traditional sweater dress. Who doesn't love a great knit dress, amirite? Because this dress wasn't as fitted as I would have liked, I sectioned it off with a belt. (I actually took this belt from my leather skirt featured here). It helped give me shape and also made me look less like a walking marshmallow.
Over-the-Knee Boots
The length of the dress worked great with these over-the-knee boots because it gave the illusion that I am taller. In reality, I am on the shorter side. There is also a perk to finding the perfect pair of boots: The huge boost of confidence. I felt so sure of myself when I was walking around shooting. Maybe that's why my photos came out fantastic!
Hat
I have been in love with hats for as long as I can remember. My affinity for them began when I was 8 and saw a beautiful Tinkerbell fiddler hat at Disneyland. Sixteen years later, here I am donning a fiddler hat again! I thought adding this hat into the mix would really sell this look. I feel like the ensemble has Parisian vibes, especially with the way I styled my hair.
Statement Bag
I wanted to bring a pop of color into this look to offset the black, cream, and grey. This bag is a beautiful deep cherry red and is honestly what completes the entire look. If you are like me, and you like to wear a lot of black and grey, consider introducing colors by way of a beautiful statement bag.
What are your favorite closet essentials for Fall?
BP. Tie Sleeve Sweater Dress (here)
Chelsea28 Handbag (here)
Over-the-knee boots (here)
Fiddler Hat (here)
Ring (here)
Belt (here)