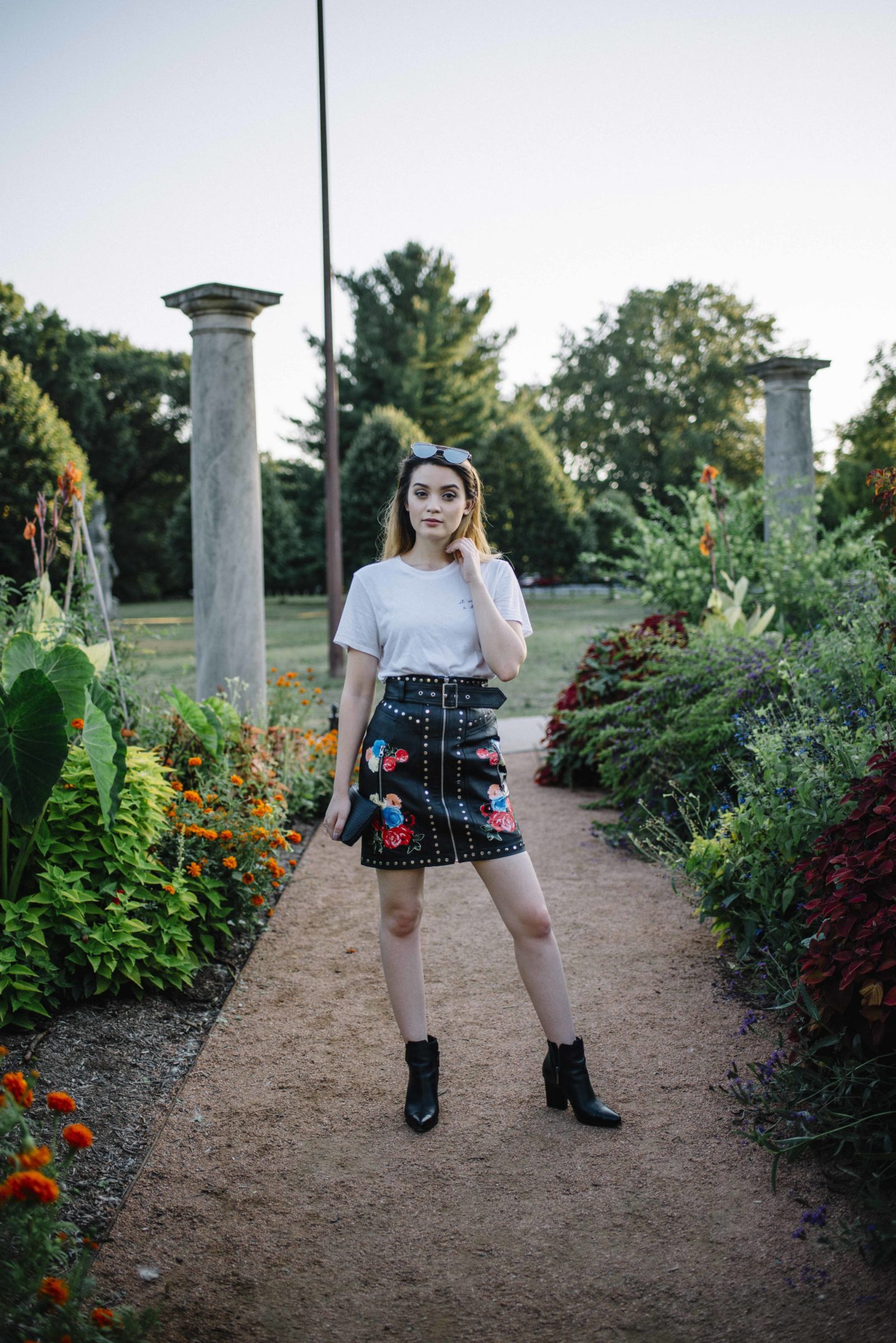 Social media can be really misleading.
When it comes to social media, what you see is not usually what you get. A person's social accounts only ever depict a small fraction of their lives, and that person is usually selective about what they share. I sometimes find myself scrolling through people's Instagram feeds wondering how they afford the jet-setter lifestyle or an abundance of designer clothing.
In reality, this person could be working a full-time job or going through some things we are not privy to. The point is, you don't get all the information from social media. Let's take a look at my Instagram. I try to shoot in bulk so I can have a full week's worth of photographs for Instagram and my blog. I also work a full-time job so I don't have time to shoot every single day of the week.
That being said, it's always great when I don't have to shoot my own content. I enjoy collaborating with photographers like my dear friend, Brit Alamillo, who shot all the images in this post. I was traveling for work two weeks ago, and she was kind enough to take a few hours to shoot this look in Holliday Park.
She really captured my soul in a lot of her photographs.
Social media is a place I like to share my positivity with readers and friends. I'm not the kind of person who likes to go on public rants about why my day was subpar, or why I am in a particular mood. If that's your affinity, that's ok, but that's not me. To be honest, my life is not that interesting. I'm not traveling the world or getting invited to private events with a celebrity guest list. I'm just a normal person who is fueled by doing what I love.
I value transparency and this space is no exception. If you ever have a question, or if you just want to chat, you can always shoot me an email. The next time you find yourself drooling over someone's life on social media, take a step back and realize that they are human too. They are not perfect (but their photos might be.)
Are you ever guilty of social media jealousy?
White tee (here, similar here and here)
Sunnies (here)
Painted Leather Skirt (here)
Clutch (here, similar here and here)
Booties (similar here)