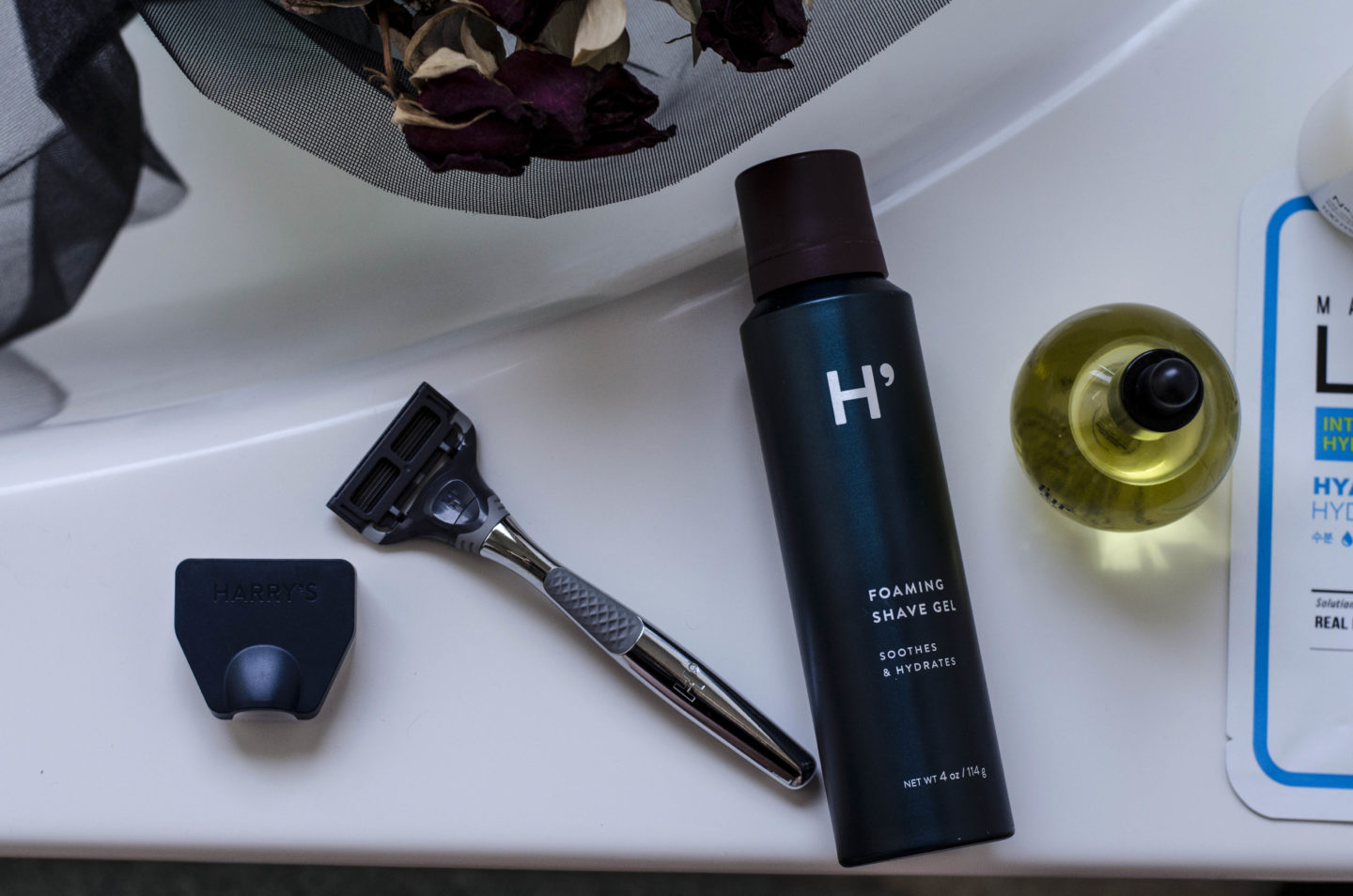 I like pampering myself before going on dates. Who doesn't?
It doesn't matter how long you and this person have been dating, pampering before a date night makes you feel alluring and confident. At least, it makes me feel that way. Unfortunately, we sometimes find ourselves in a rush whether we are running late from work, picking up/dropping off kids, or because we took too long picking out an outfit. I'm sharing my 4 favorite products I use when prepping myself for date night.
To achieve silky and shiny hair for a romantic evening out, I like to use Olaplex No. 3. I apply this on towel dried hair and spread it throughout by using my Wet Brush. I leave it in my hair for about 20-30 minutes before washing it out. Be sure to follow-up with your normal shampoo & conditioner routine too. Olaplex No.3 helps to rejuvenate and restore hair, especially if you've had your hair chemically dyed in the past. Because this step takes the longest, you can always multitask. Consider running errands, light 'date stalking', or pick out your outfit.
The steam from the shower opens up my pores so I feel like skin care is best-applied post-shower. I recently shopped at the Tony Moly store in NYC and picked up a few face masks to try. So far, I'm digging their Dr.Logy line. I haven't tried enough of their products to give you a full review yet but I picked up their Hyaluronic Acid mask, Acne mask, and Vitamin C mask. If you are looking for an inexpensive mask head over to the K-Beauty and Peach & Lily section in Target to pick up some of my favorites. I highly recommend Avatara's Chill Out and Drink Up. Now that your skin is prepped, follow-up with the rest of your skin care routine.
Growing up, no one ever really expressed the importance of a great razor. I used cream hair removal products that burned my skin, disposable razors that never gave a close shave, and those weird sandpaper-like things that removed hair when you rubbed it on your skin…you know what I'm talking about right? When prepping for date night, I usually take a razor, shave my legs, run some cold water over my skin and then shave again. I know what some of you are thinking – how extra – but my hair is very thick, dark and grows back super fast, especially when I'm cold. It's always been a huge pain in the ass but since Harry's sent me this shave set, I no longer have to take any extra steps to achieve a close shave.
I shudder thinking about the amount of money I spent on disposable razors over the years. Harry's Winston Shave Set costs a mere $30 and you can restock a 4-pack of blades at Target for just $8. In the Winston set, you get a razor, shaving cream, 3 spare razor blades, and a blade cover. If you would like a closer shave, I highly recommend this set.
If you are a shaver you need this multi-purpose Fur Oil in your life. Yes, its primary purpose is for pubic hair, but you can use it anywhere: underarms, bikini lines, legs, and beards! It helps softens hair, prevent ingrown hairs, clear pores, and reduce any inflammation waxing or shaving may have caused. This oil is on the thicker side, so you want to use it sparingly, but it hydrates the skin and also smells heavenly. Do yourself a favor a pick up this miracle oil.
What are your date night beauty prep staples?
*PR Samples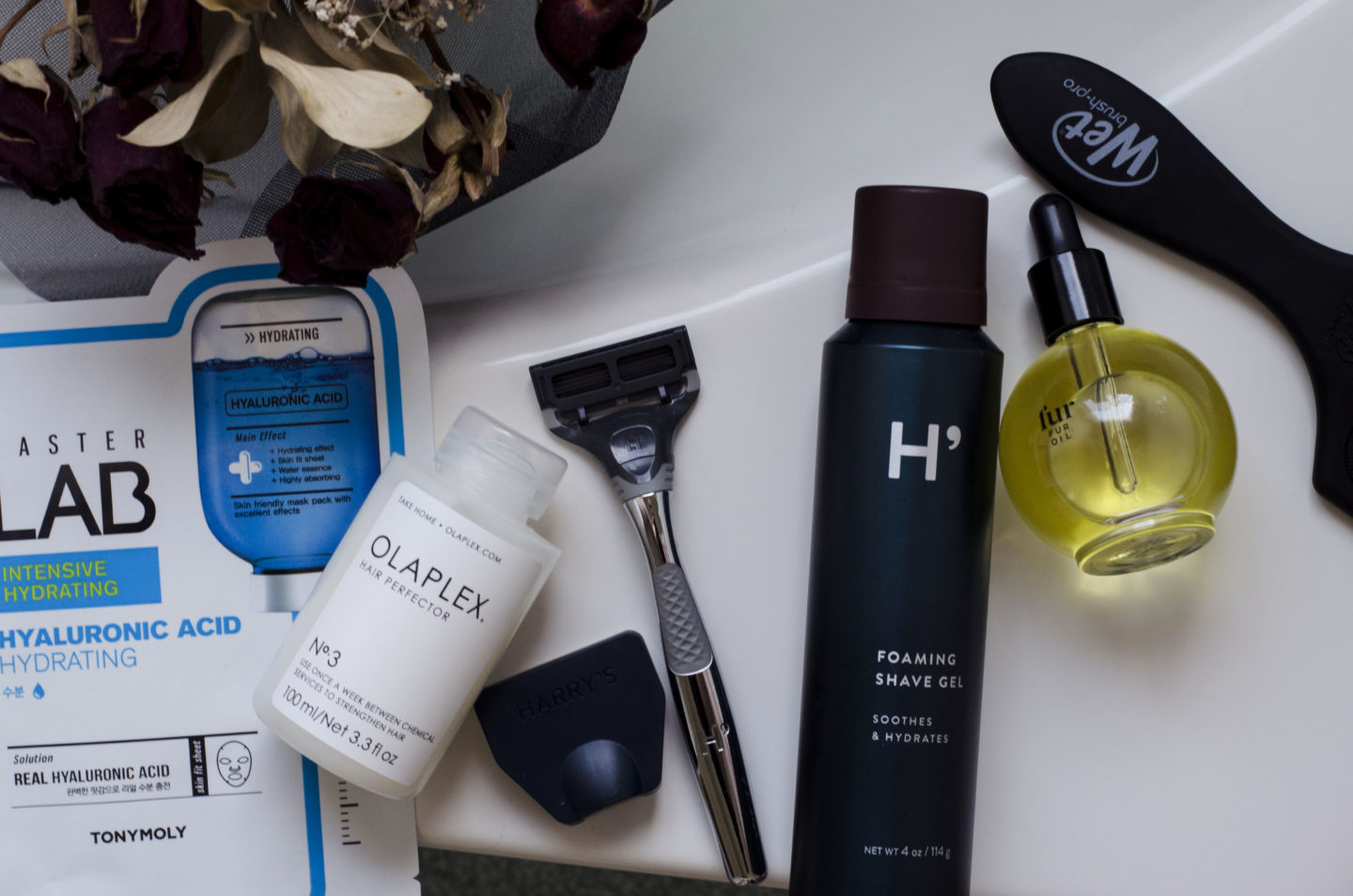 Some of these images were inspired by Susan Hang & her blog.