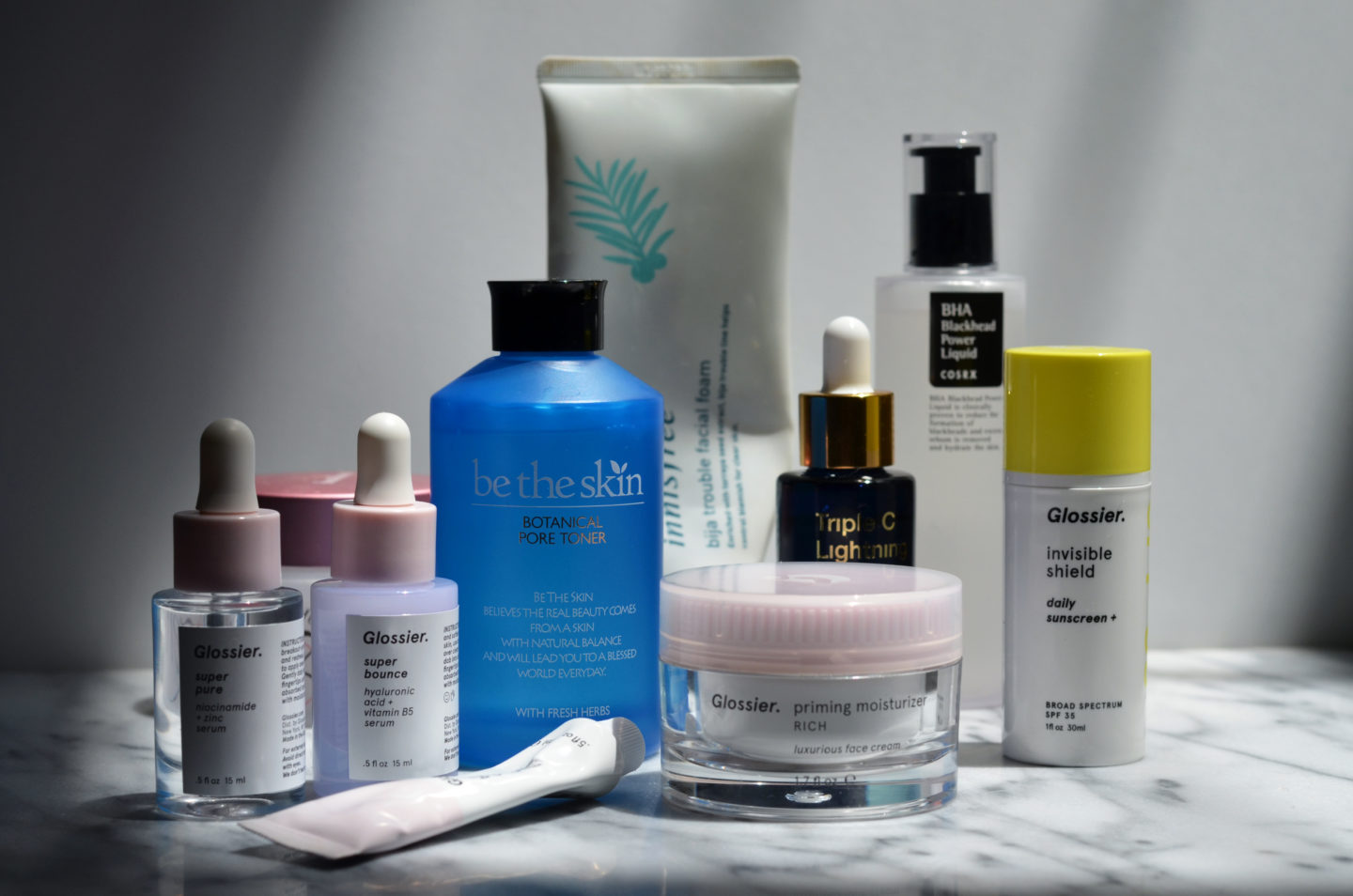 I wanted to make a quick video to show you guys my morning skincare routine.
I finally nailed down a perfect beauty routine that has been working wonders for my skin. My scars are getting lighter, my pores are getting smaller, and my skin is getting clearer. Since you guys know I am not shy about sharing my skin care secrets, I wanted to share my morning routine with you! I decided that a YouTube video would be best.
I must have filmed this video two or three times, but I wasn't happy with my creative direction. Then, yesterday morning, I decided to film once more, and I could not be happier with the outcome. I think this might be my best YouTube video to-date, which is a great thing right? We should always be improving.
The products I used in the video are listed below. If you want to purchase these goods, consider visiting my Discounts page to save yourself some money! Any points or dollars I earn will go to funding this blog, so I'd appreciate you guys shopping with me!
Glossier –
‣ Super Pure
‣ Super Bounce
‣ Priming Moisturizer Rich
‣ Invisible Shield
‣ Balm Dot Com
Peach & Lily – Be The Skin Botanical Pore Toner
Sokoglam – COSRX BHA Blackhead Power Liquid
Sokoglam – COSRX x Sokoglam Triple C Lightning Liquid
Be sure to give me a 'thumbs up' if you liked the video and don't forget to subscribe.