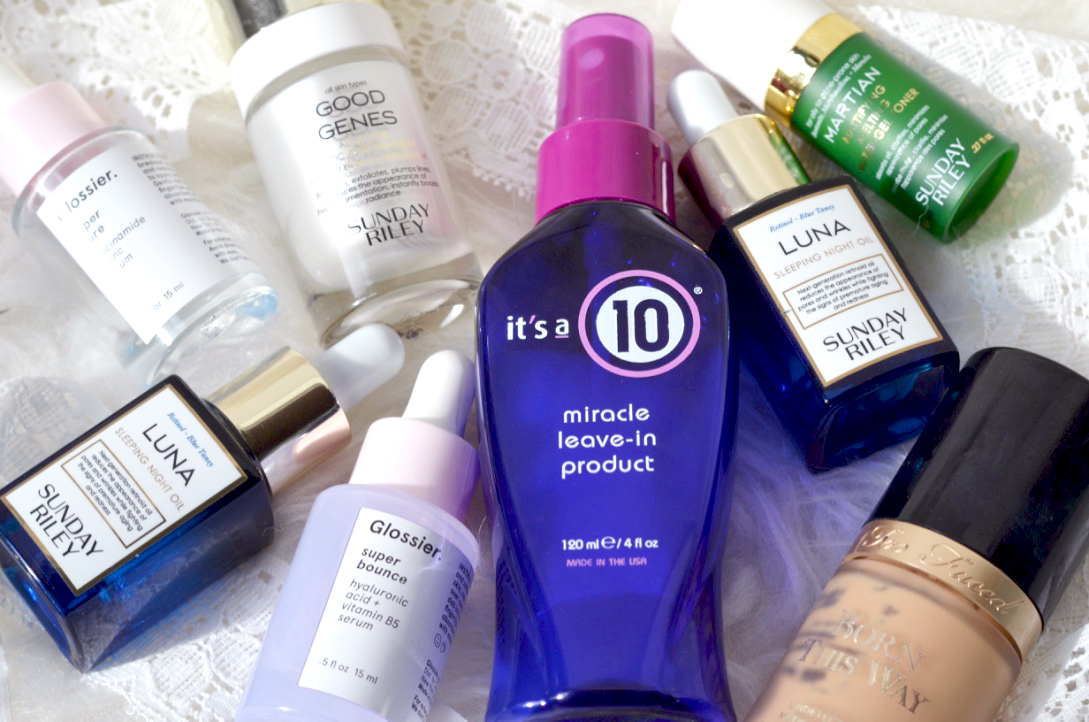 I've gone through so many beauty products that I have a collection of empty bottles taking over my desk.
They've been sitting in the corner of my desk, just staring at me… All I want to do is recycle them, so I figured now is the perfect time to introduce a new beauty installment to this space: Empties.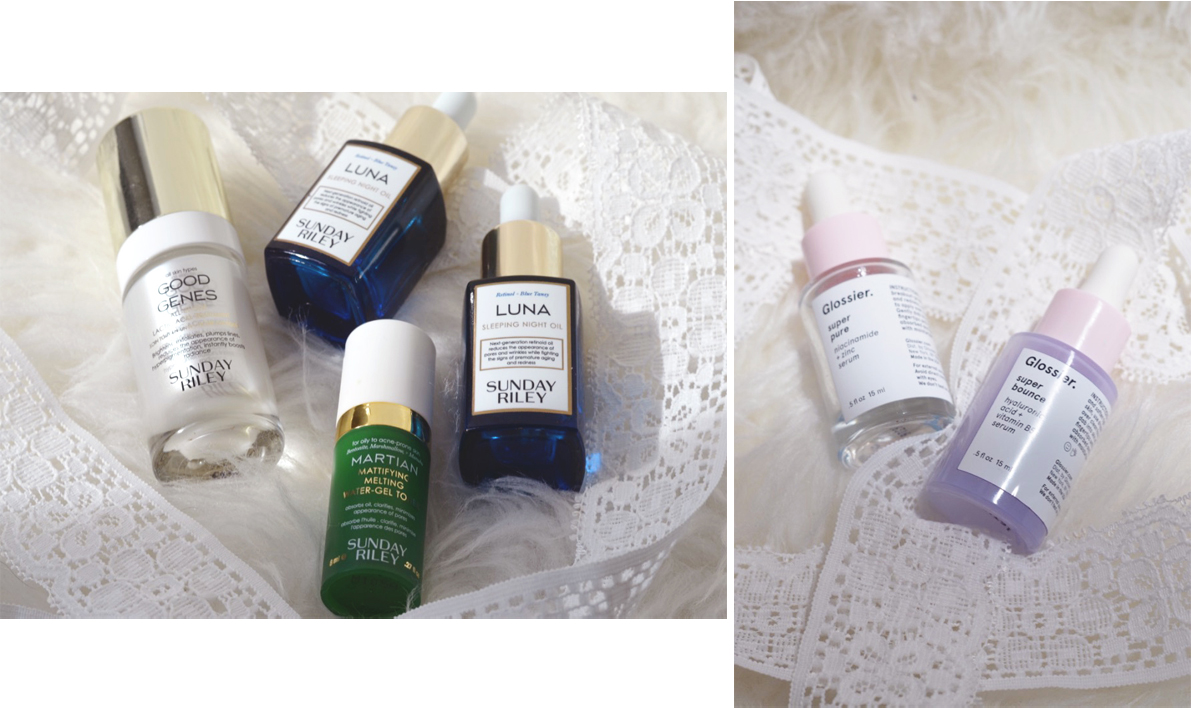 skincare
To kick this off, I wanted to start with the most influential items in my skincare routine. I've been using the Sunday Riley Power Couple Duo for about three months now. In fact, I purchased this package twice and finished both. I'm currently on my third set. Originally, I wanted to do a write up of how I liked it after about a month of use, but I decided to hold back for an empties post since I was already halfway through the second set.
Sunday Riley Luna Oil
First, I want to just say that I am a huge fan of Sunday Riley's Luna Oil. It's a retinol oil with blue tansy, German chamomile, and chia seed oil. This facial oil should be applied at night while you sleep. It helps to fill fine lines, wrinkles and purify/shrink pores. Typically retinol oils are marketed as anti-wrinkle products, but they are so much more than that. They help with acne, scars, skin elasticity and exfoliation, so you can see why this is essential in my p.m. routine.
Sunday Riley Good Genes
This lactic acid treatment is perfect for conquering uneven skin tones, dullness, and wrinkles, which is why it perfectly pairs with the luna oil. Good Genes does a great job of exfoliating dead skin cells while I sleep so that when I wake up my face looks smoother and feels more refreshed.
I like these products so much that I plan to continue purchasing this set until Sephora stops selling it.
Sunday Riley Martian
This mattifying toner was honestly just okay. I didn't feel like it helped with my acne at all, but it did dry matte. I will say, my bottle was too small, so I didn't get a chance to use it for longer than two weeks, which was unfortunate. I probably wouldn't repurchase this product though.
Glossier Super Pure
I have been battling adult acne for quite some time now and I finally found something that helped calm my skin and get rid of redness. This bottle of heaven is comprised of mainly niacinamide and zinc, which help soothe and calm your areas of concern. It absorbs quickly and doesn't leave any residue behind. I actually bought the Glossier Super Pack, but I used this one so much that I ran out of it first. I highly recommend this serum to anyone who wants to tell their skin to chill.
Glossier Super Bounce
This is my favorite Glossier Super by far. As soon as I started using it, I noticed a huge difference in my skin's hydration levels. I started using this back in the beginning of the year, when the weather was still cold, and it was a skin saver. I mostly used this product in the morning, since I was using hydrating sleeping masks at night.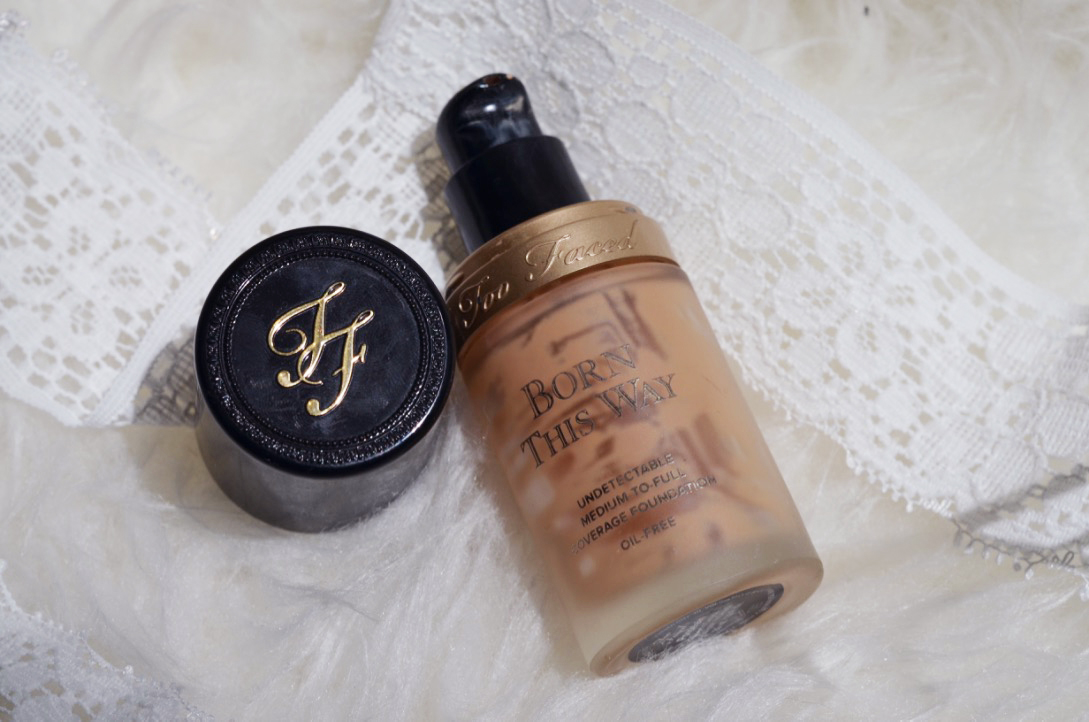 makeup
Too Faced Born This Way Foundation
I've gone through three bottles of this foundation. No matter how many times I try new foundations, I find myself gravitating back to this one again. I can't help it. This one is matte, but not drying. The color gives you a healthy glow, and it doesn't break you out. I always moisturize and prime with hydrating primer, but even when my skin is flaky this foundation doesn't accentuate the flaws. How great is that? I've been trying to get into more dewy foundations but so far, I've tried three or four that just make my skin freak out. Next thing you know, I am back to this foundation again. In the Summer, my skin tends to get more oily anyway, so having a matte foundation handy is perfect. If you want to, you can even mix some Farsali Rose Gold Elixir into the foundation to give your skin a little hydrating boost when you are applying it.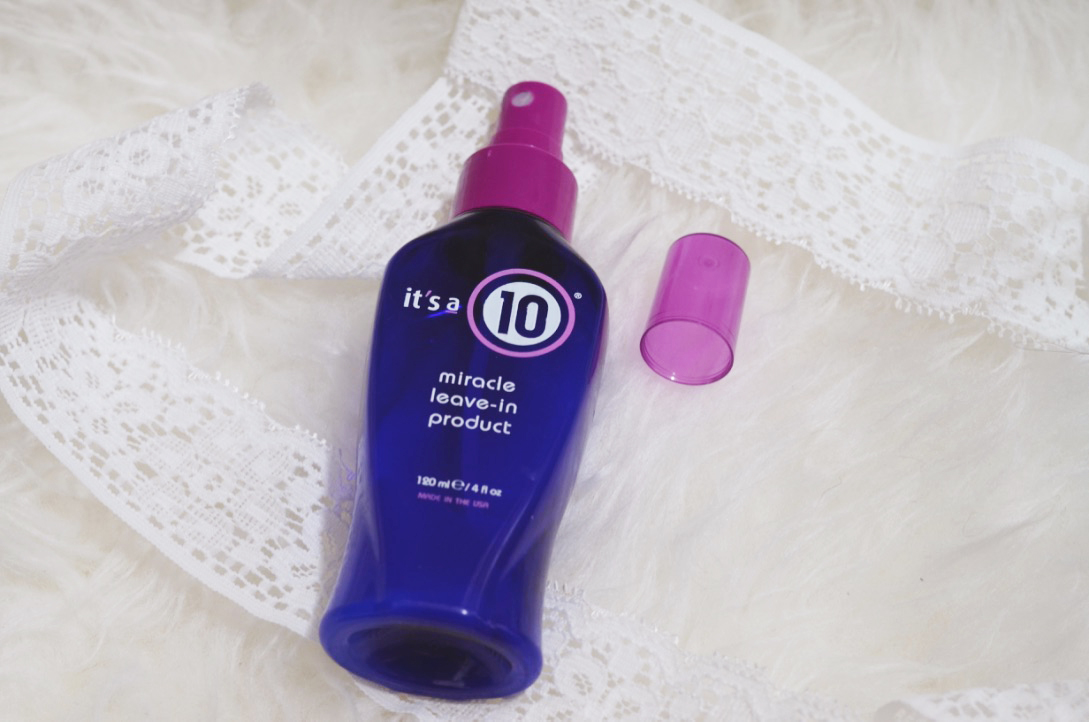 hair
It's A 10 Miracle Leave-In Product
I've been unhappy with my hair for a few years and I finally found something that really helped tame my locks post-cleanse. The brand, It's A 10
, has a lot of hair care products that can help transform your hair. I ordered mine if Amazon and since then, I've ordered another. My hair wasn't as frizzy once I started using this and it became so much smoother and easier to comb through. Now, I pair it with my Function of Beauty shampoo and conditioner and my hair has never been better!
Now I can finally recycle these empty bottles and make room for new empties!
I'd love to hear what some of your favorite products are. Leave your recommendations in the comments below so I can give them a try!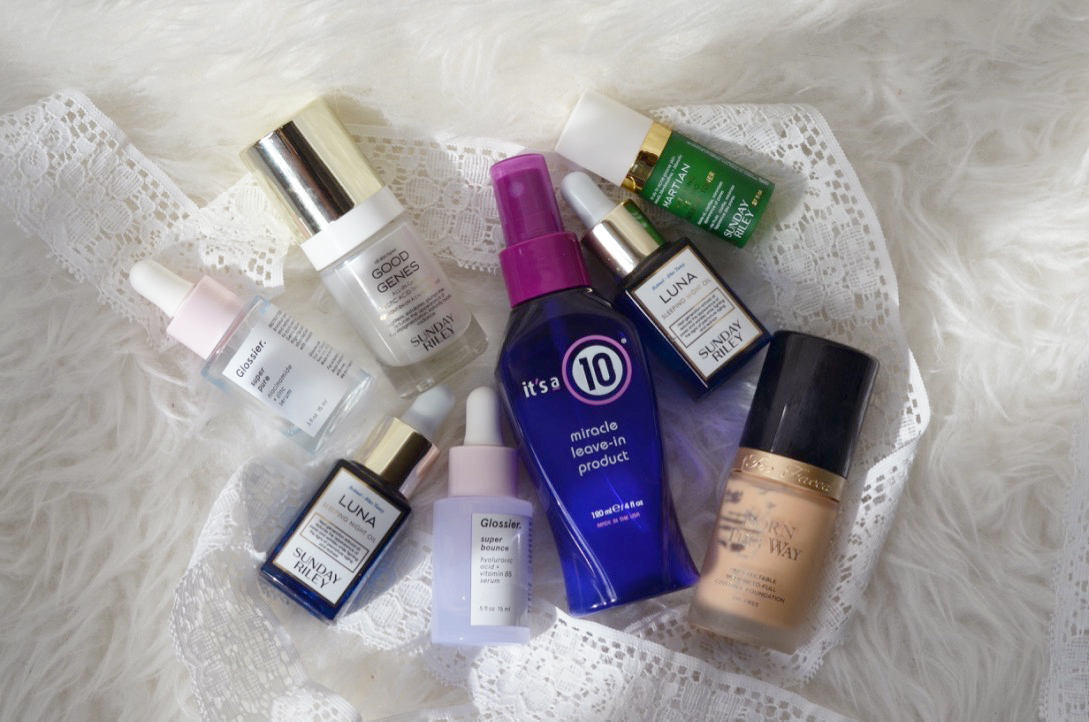 Shop This Look