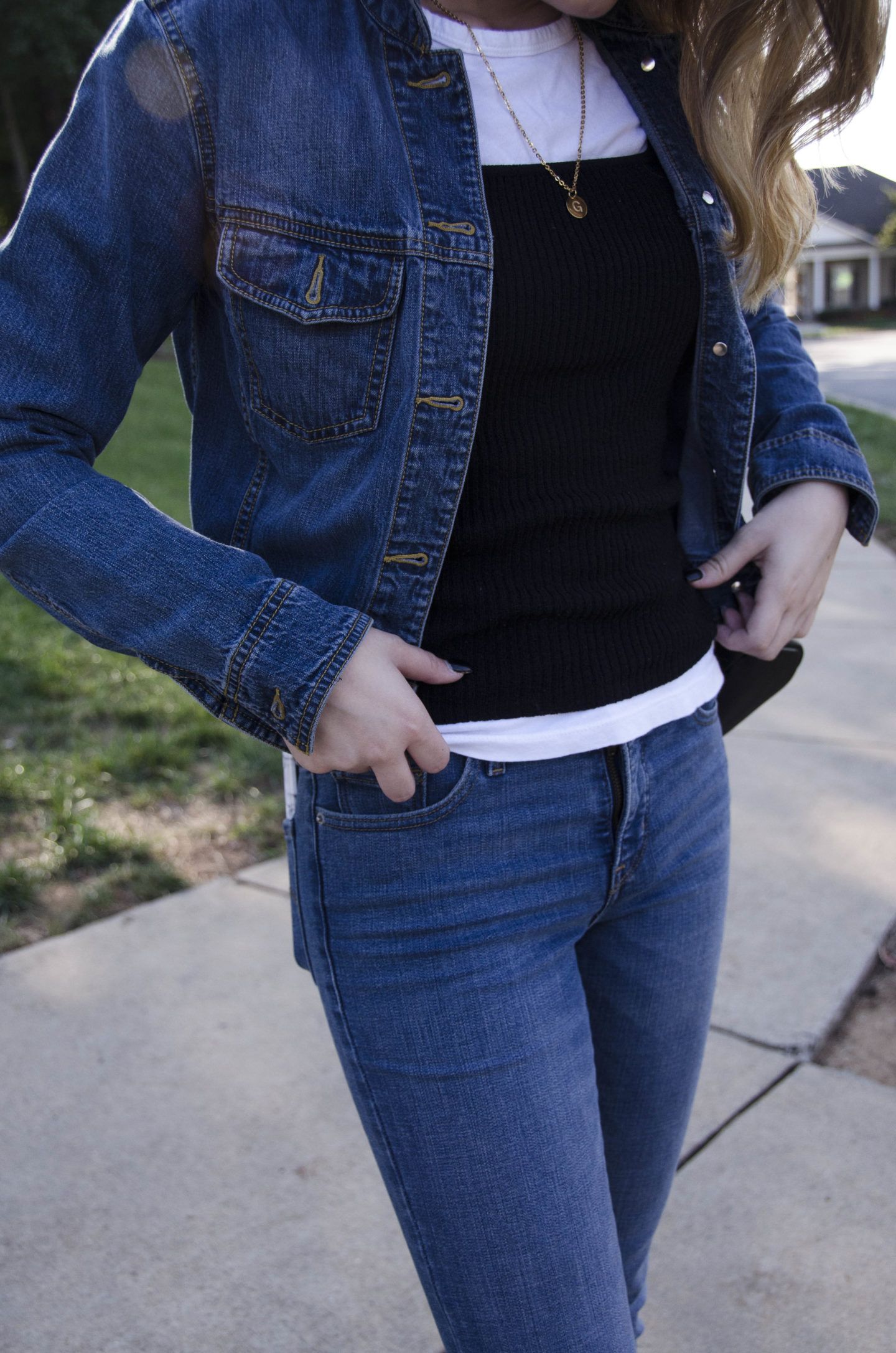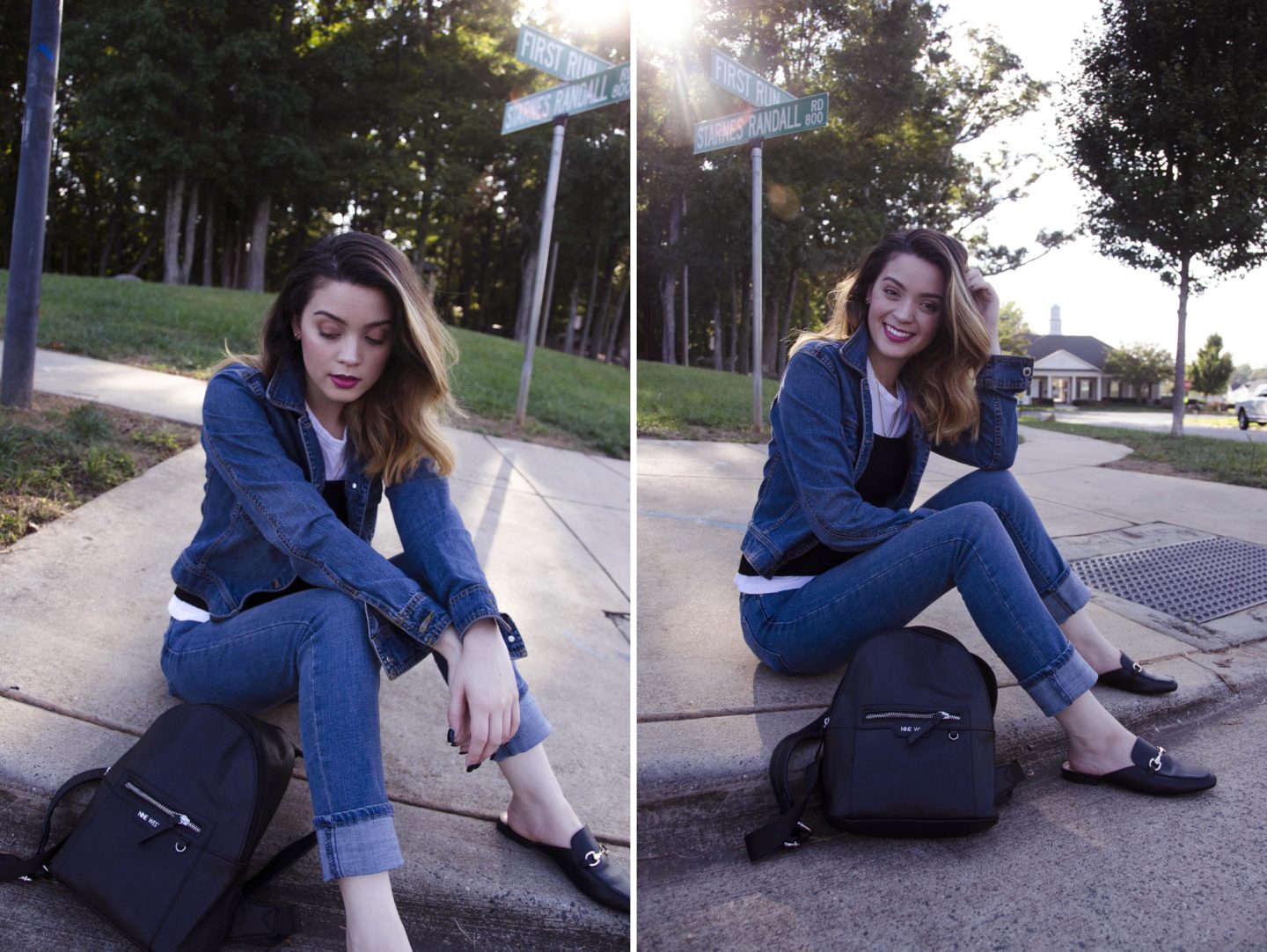 Double denim makes me nostalgic for the old days.
Even when style magazines were describing double denim as a 2000s 'fashion faux pas,' I was always in love with the look – if styled correctly, of course. (That photo of Brittney & Justin still haunts us all.)  Maybe this is the SoCal girl in me talking, but denim has always been a staple in my wardrobe. That's never going to change, I just love it too much.
Funny enough, I've owned this denim jacket from Ann Taylor since I was fifteen. It's about ten years old now but it still fits me perfectly. I recently bought these jeans from Levis because it was similar in color to the jacket. I want them to match since I am going to be rocking double denim a lot more since the weather is (hopefully) cooling down in Charlotte. It usually doesn't start to cool down in CLT until October, but you get the idea.
One of my best-loved looks is layering small, delicate tops with plain white tees. Naturally, I opted to wear it under my jacket. To top it off, I added my gold, initial pendant necklace – it ties in the gold accent on my shoes! Also, did you notice the 'G'?
On another note: I am going to be traveling for work next week. I'm a tad stressed out about scheduling posts in advance. I have a lot going on behind the scenes and I'm scared that I won't make my usual schedule.
Would you ever wear double denim?

Have you entered into my giveaway yet? A winner will be selected October 3rd.
Denim Jacket (similar here) / Jeans (similar here) / White Tee (similar here)  / Black Spaghetti Strap Top (similar here) / Black Loafers (here)