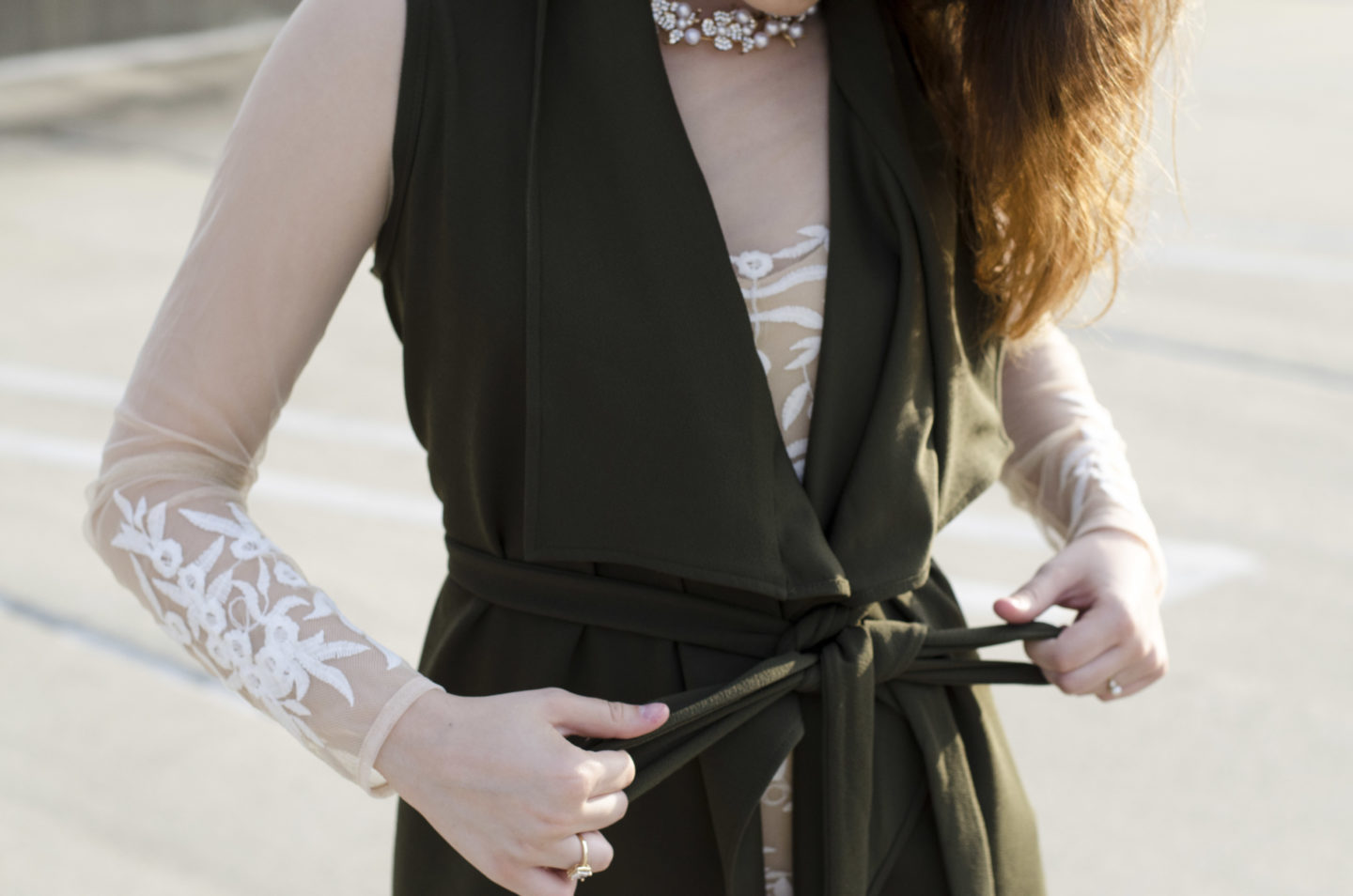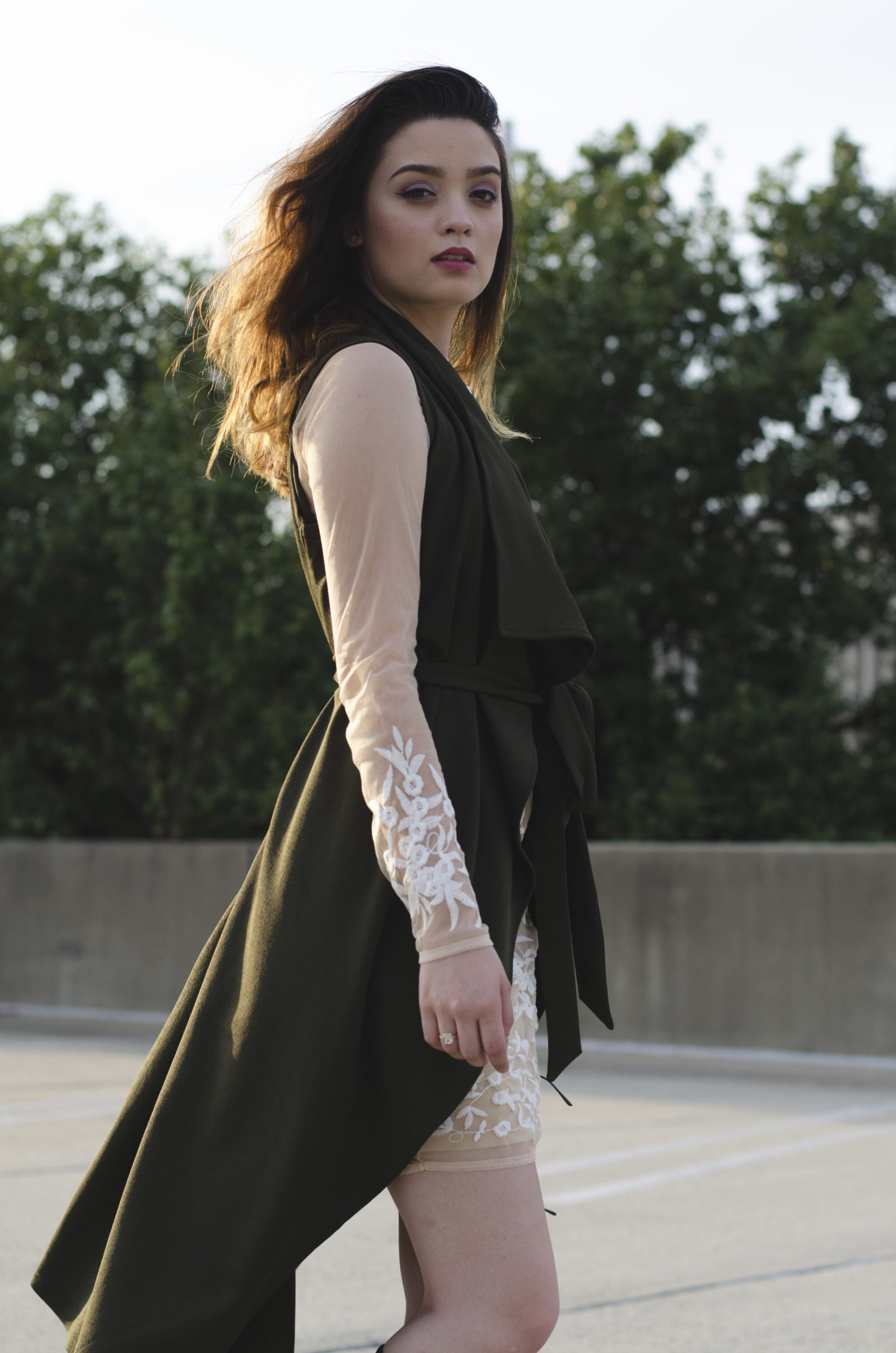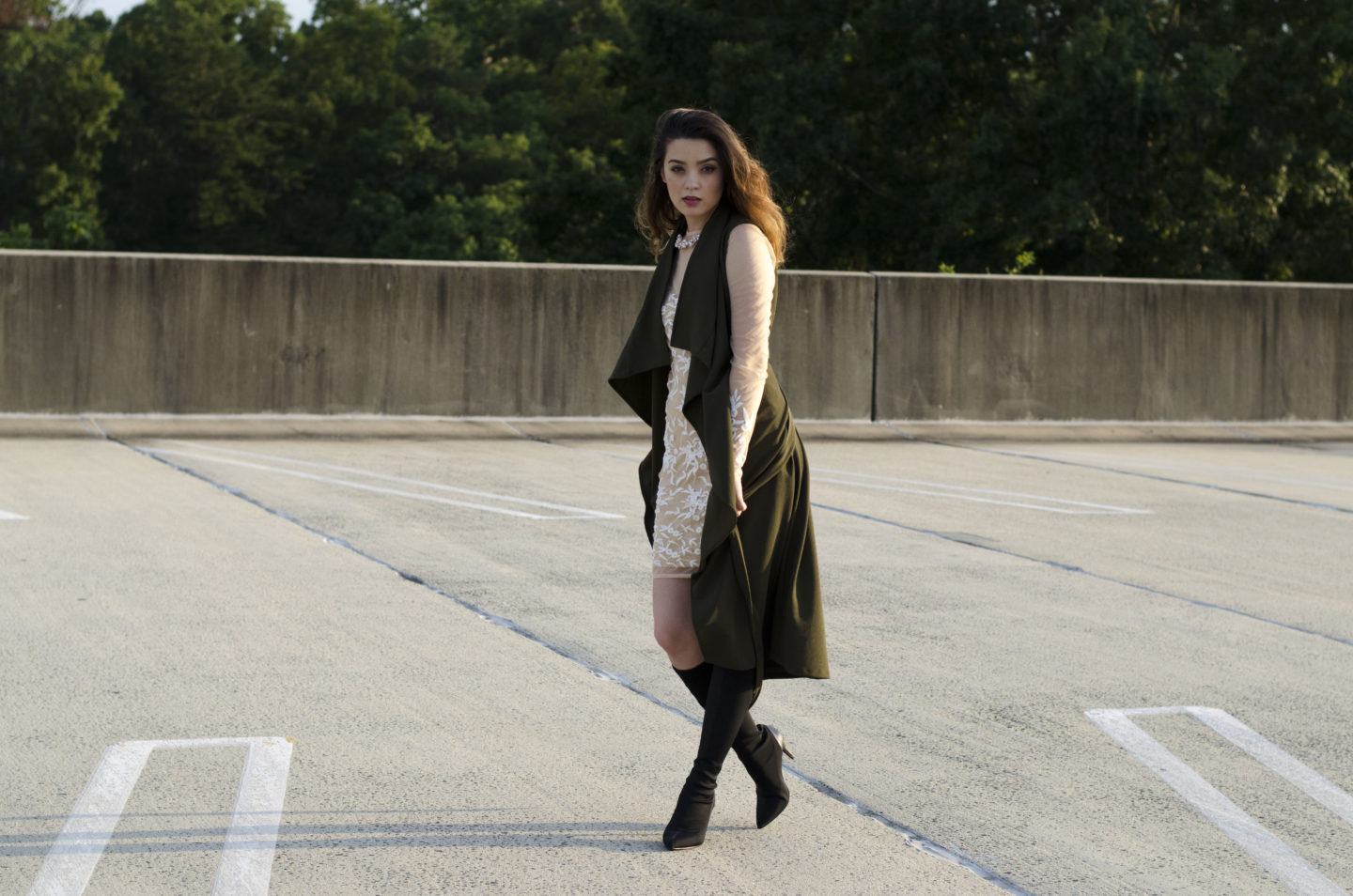 A duster jacket and knee high boots are the epitome of Fall, but as the seasons change, I'm reaching for my transition piece again.
We all saw my first look with my moto jacket. (If you haven't, be sure to check it out!) I wanted to show you that transition pieces are something you can have fun with, explore, and reinvent with each wear. In this post, you will see the same dress from Look 1, rocked a completely different way.
I chose this sleeveless duster because the cuffs on this dress are truly stunning and should not be overlooked, or covered. I created a more feminine silhouette by belting the duster in the front. For a more relaxed look, I tied the belt in the back, allowing the duster to flow more freely by my side.
Knee high boots are also a nice compliment to the short length of this dress. I adore the contrast of the black boots with the white detailing on the dress. Plus, these are my favorite boots! I wore them with this outfit, last year. There is something about these boots that give me confidence and grace. They are also the most comfortable boots I've ever owned so that's another plus right there!
I used the same necklace from the first look to dress up the neck line again. I didn't want to wear another necklace that scooped too far below the neck line – it would be too distracting. Plus, I am trying to draw attention from the neck line itself. Honestly, any bib necklace will do.
What did you think of this look? Would you like to see more posts like this?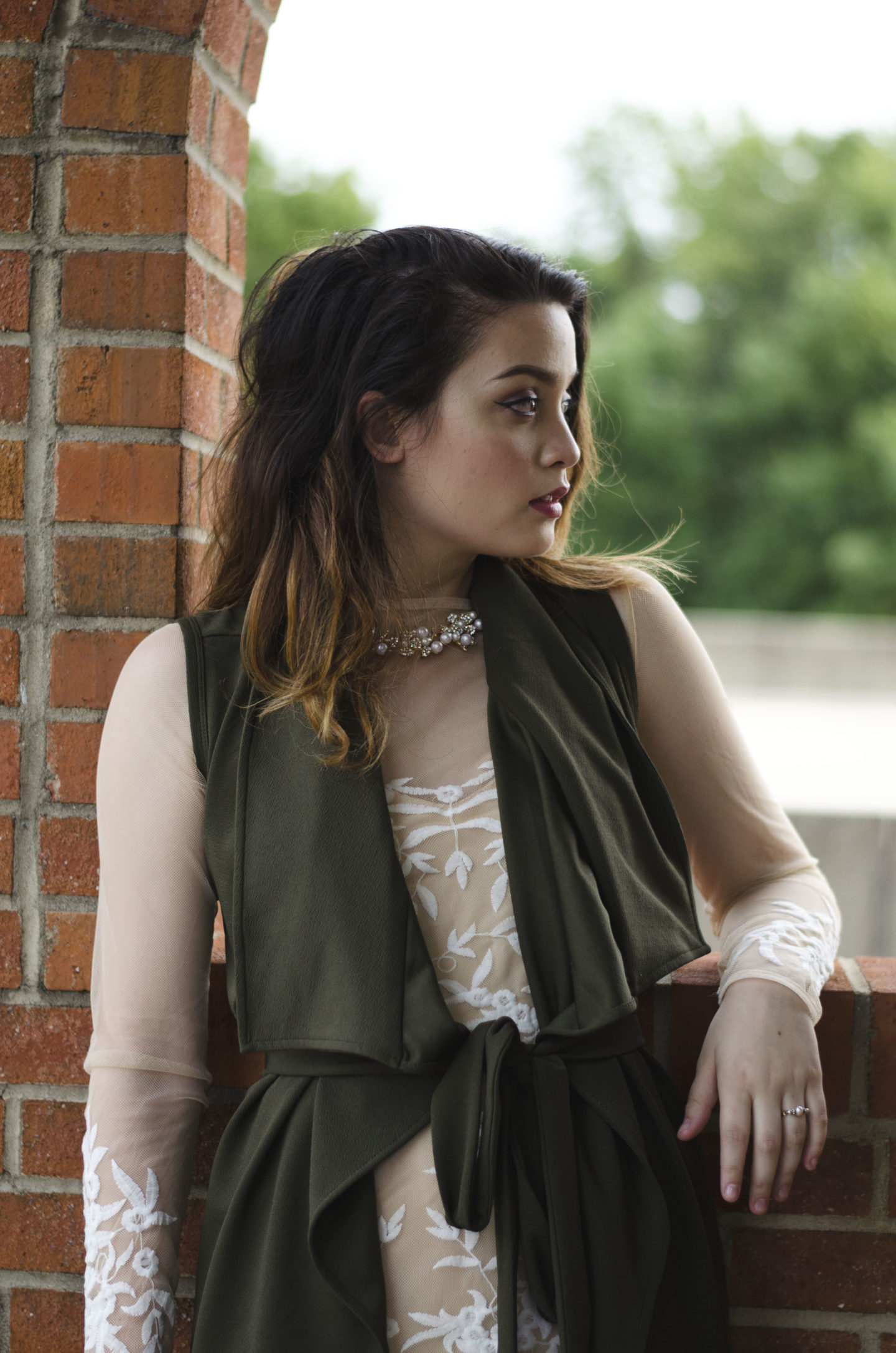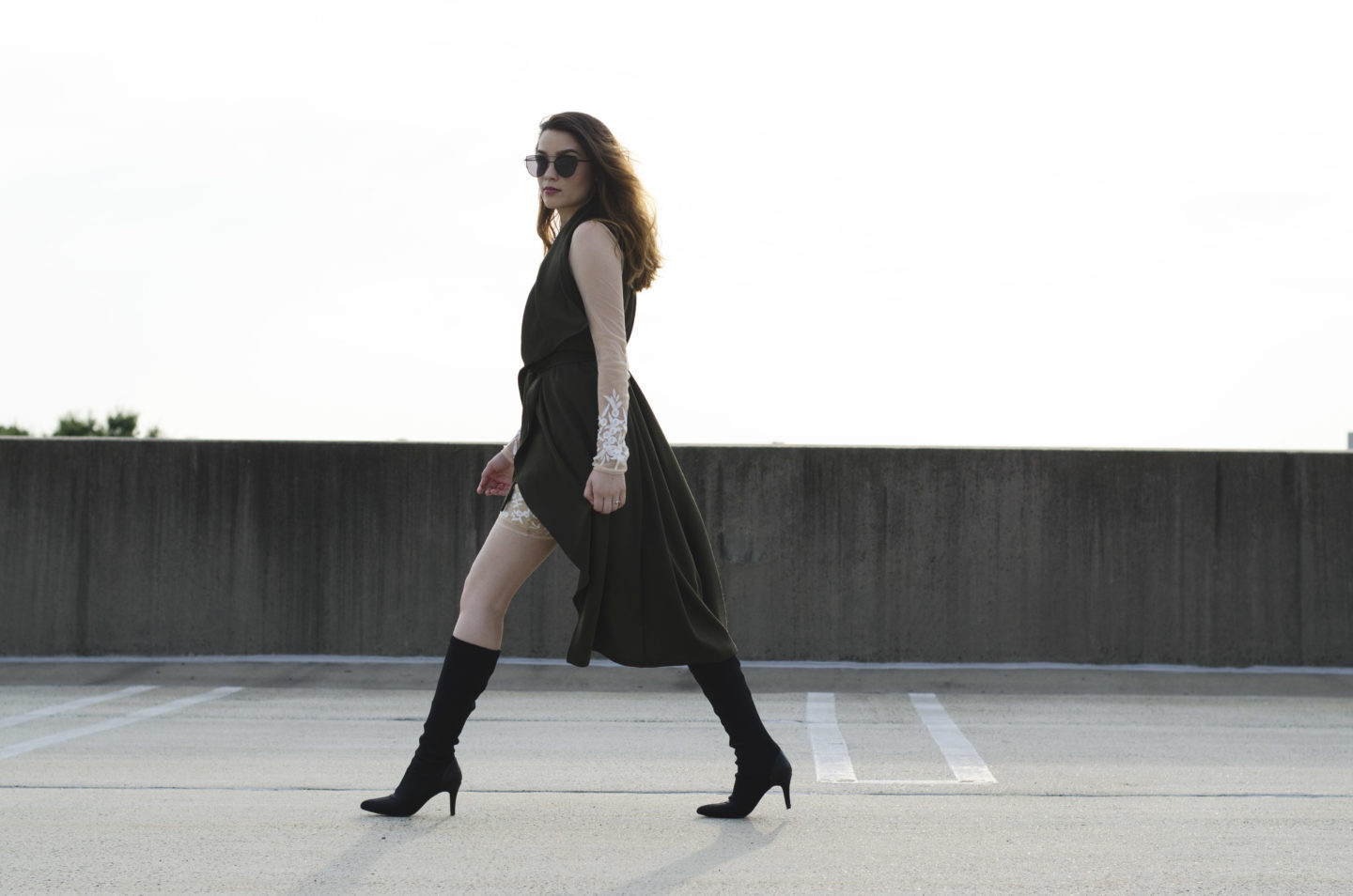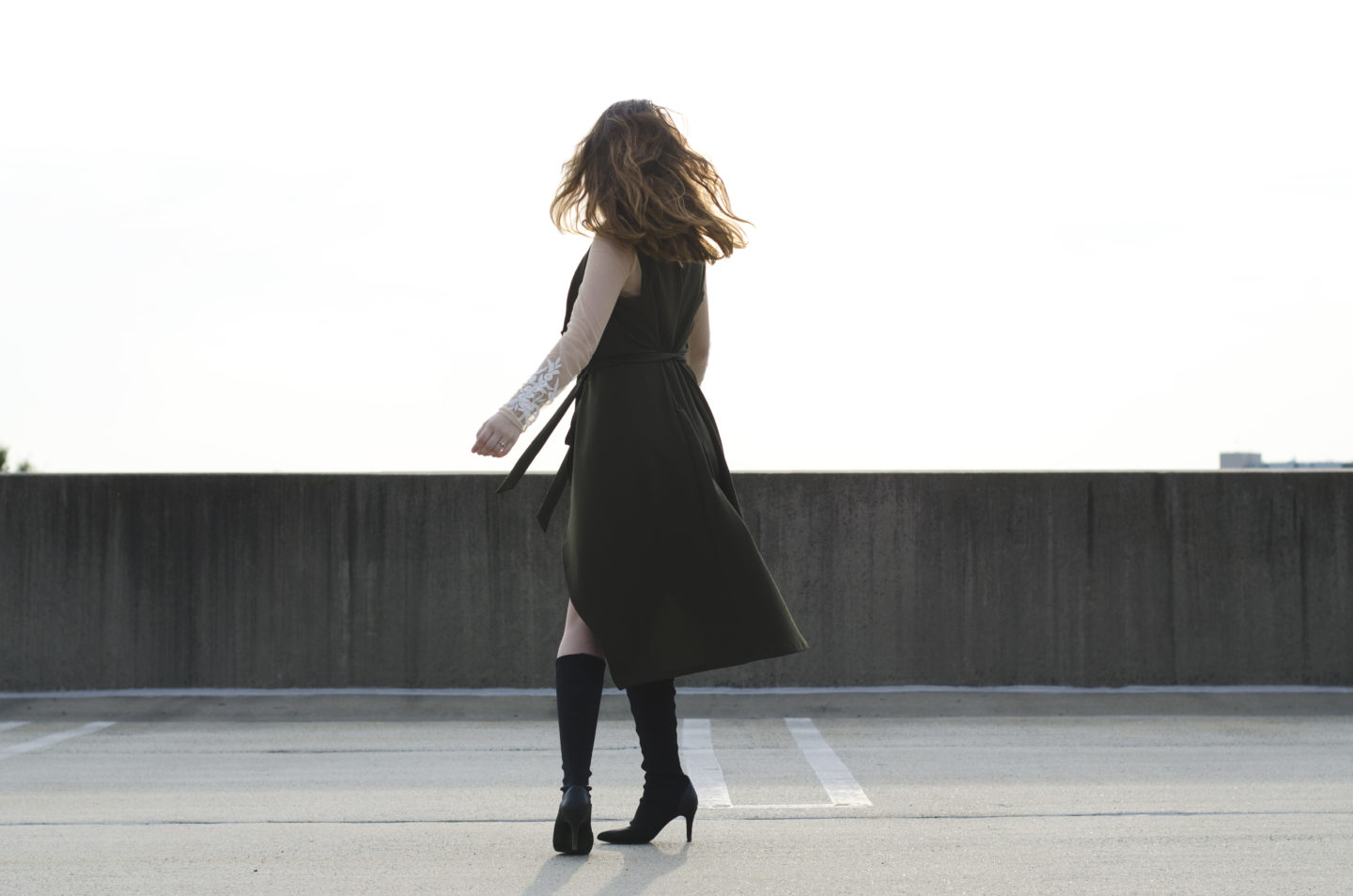 Lace Embroidered Dress
Sleeveless Belted Duster
Knee High Boots