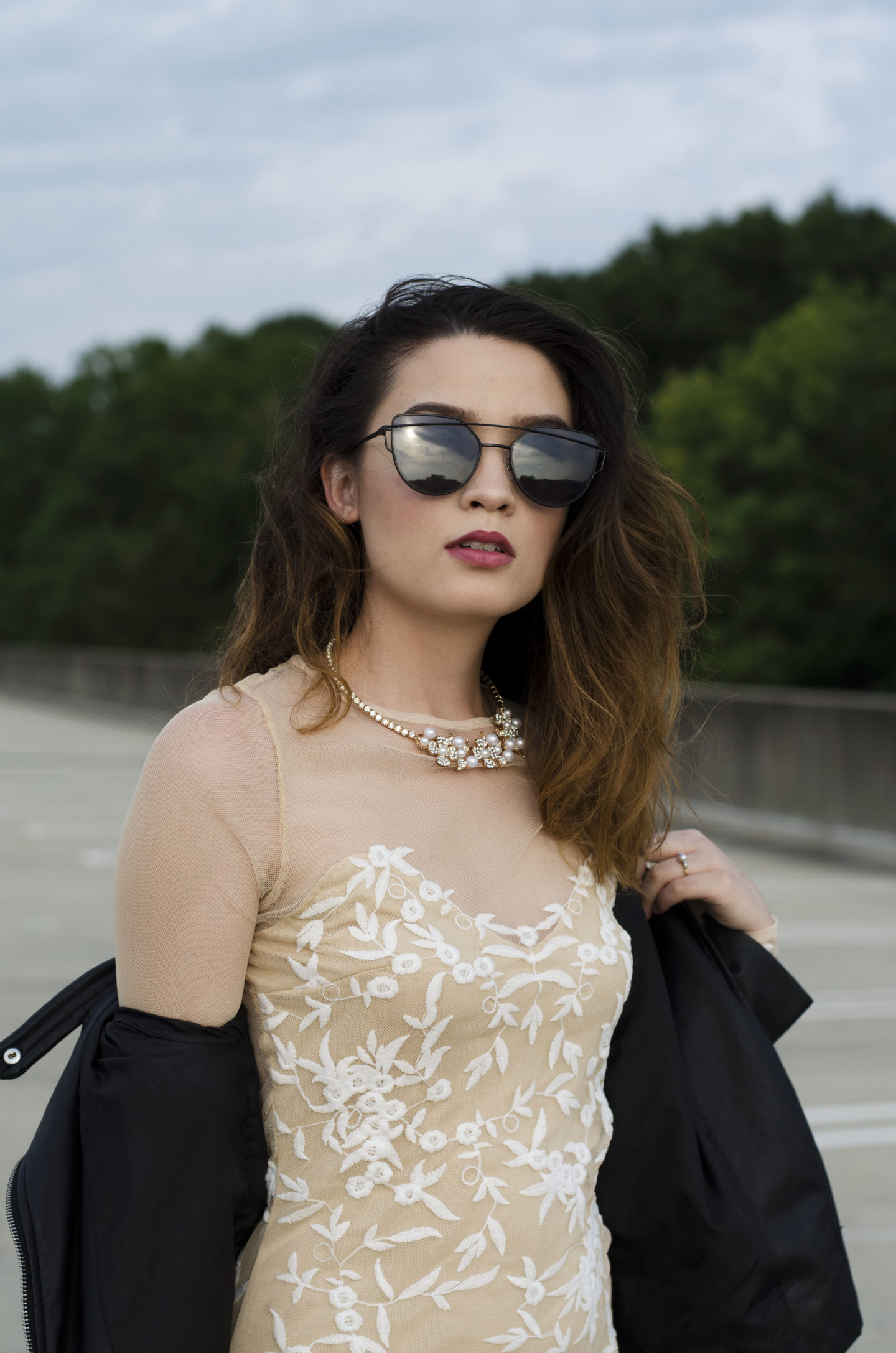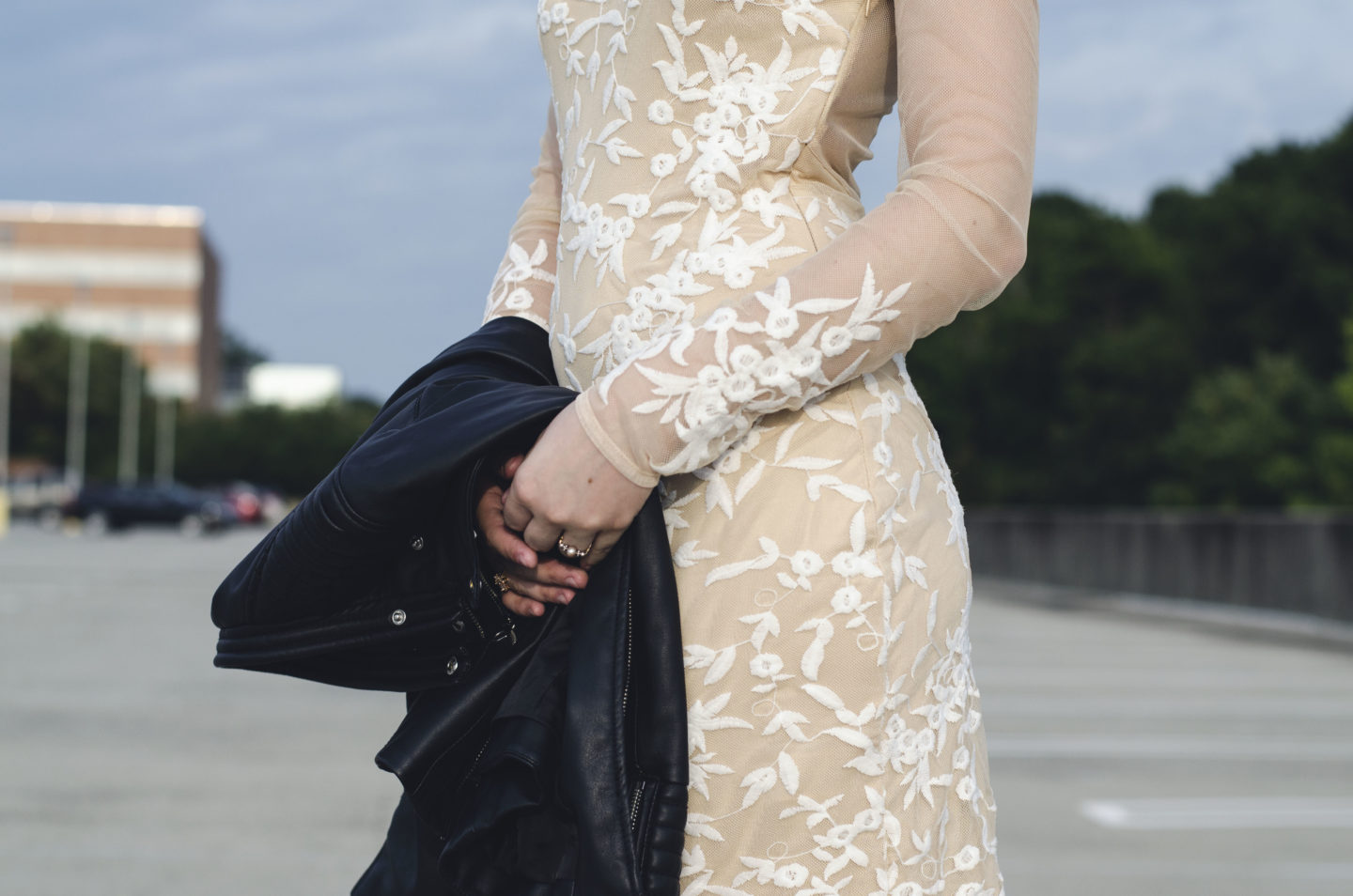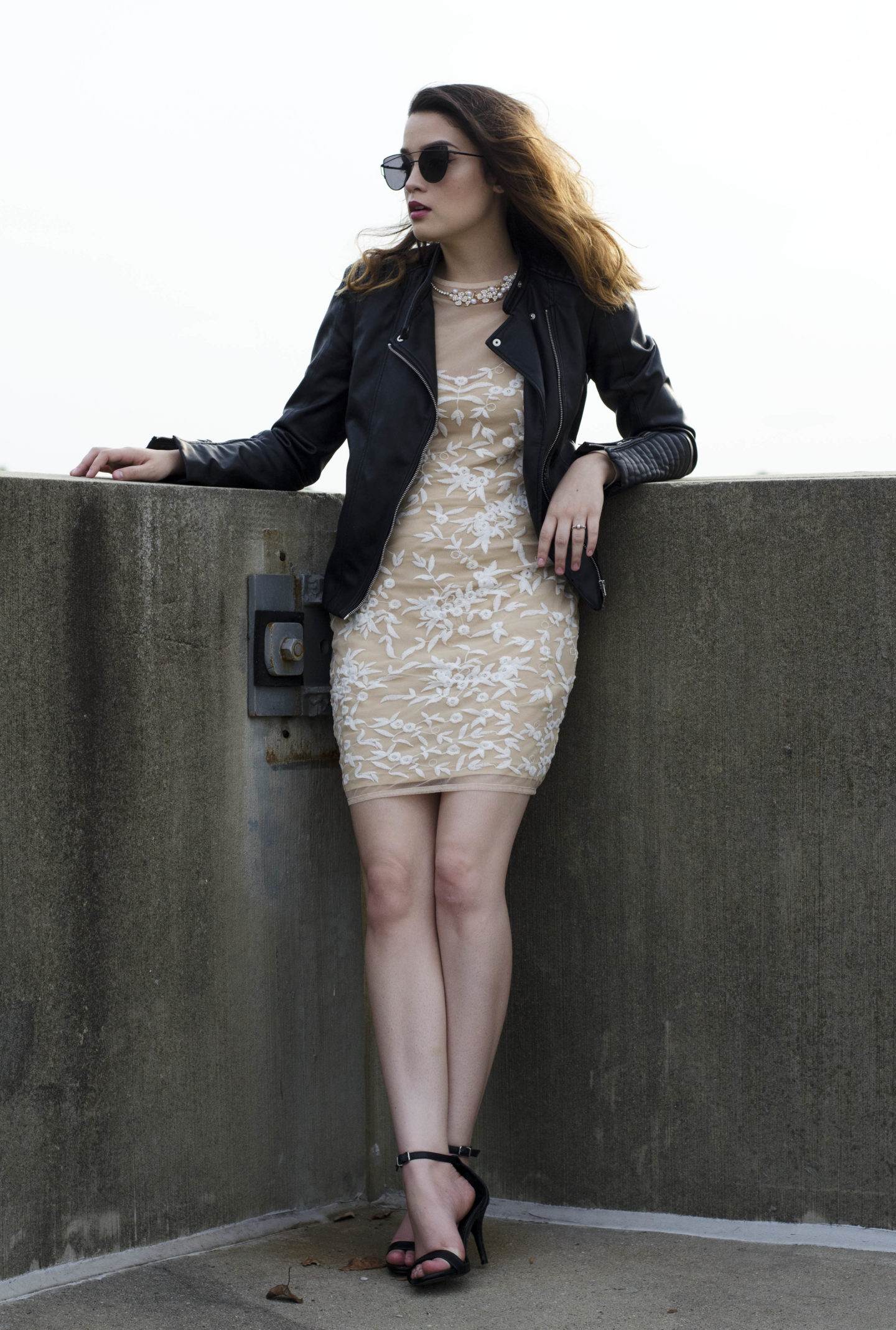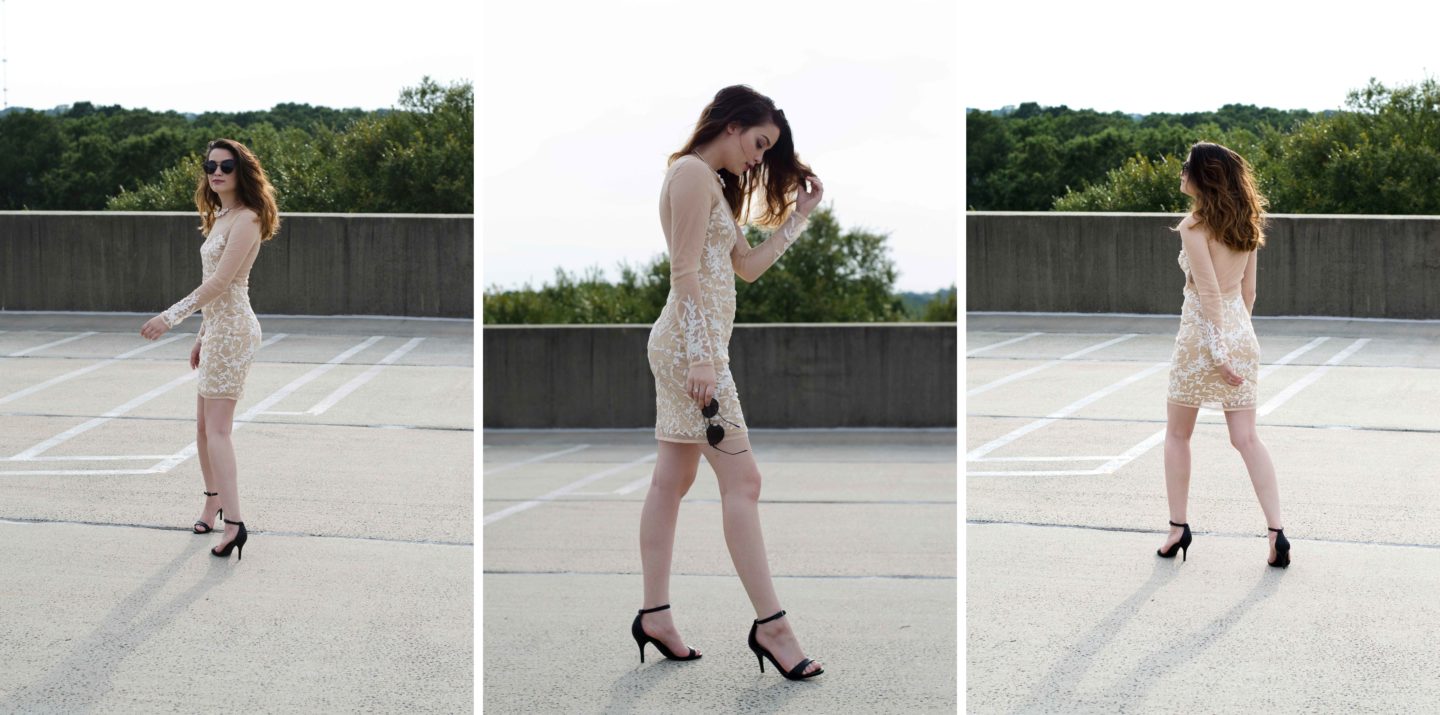 With September only a few days away, and cooler weather ahead of us, it's time to start pulling out our transitional pieces.
So what are transition / transitional pieces, exactly? These are interchangeable items in your wardrobe that carry you between seasons. Owning transition pieces is essential because of how versatile they are, not to mention there is no need to rotate these out when the seasons change. These items can range from jeans to dresses, or sweaters to shoes.
So let's take a look at this transitional dress from Forever21. Alone, it is stunning. I'm obsessing over the embroidered details on the dress and on the cuffs. It creates an elegant, yet sexy flair that you all know I love. The breathable mesh material also makes it great for August weather ('coz it's still hot as hell here in Charlotte).
So for my first look, I styled this dress with a pearl bib necklace to decorate the jewel neck line. In my opinion, the neck line is the one part of the dress that is a little lacking. I also wore my H&M black leather jacket (similar) to give this look some edge. I wore my black ankle strap heels and sunnies to tie in more black detailing into the ensemble.
What did you think of this look? Stay tuned for Look 2, coming out in the next couple days!
What are some of your favorite transition pieces?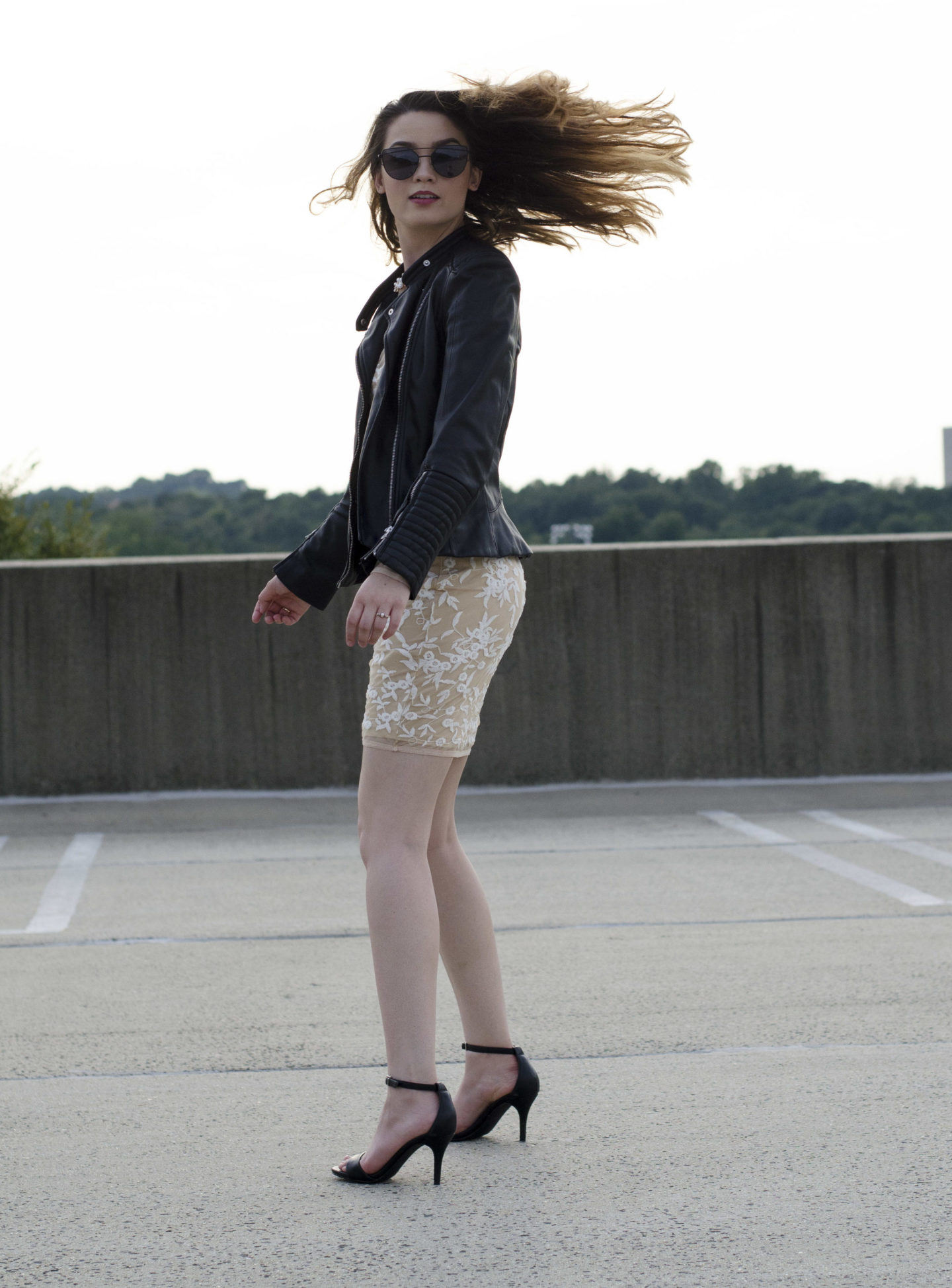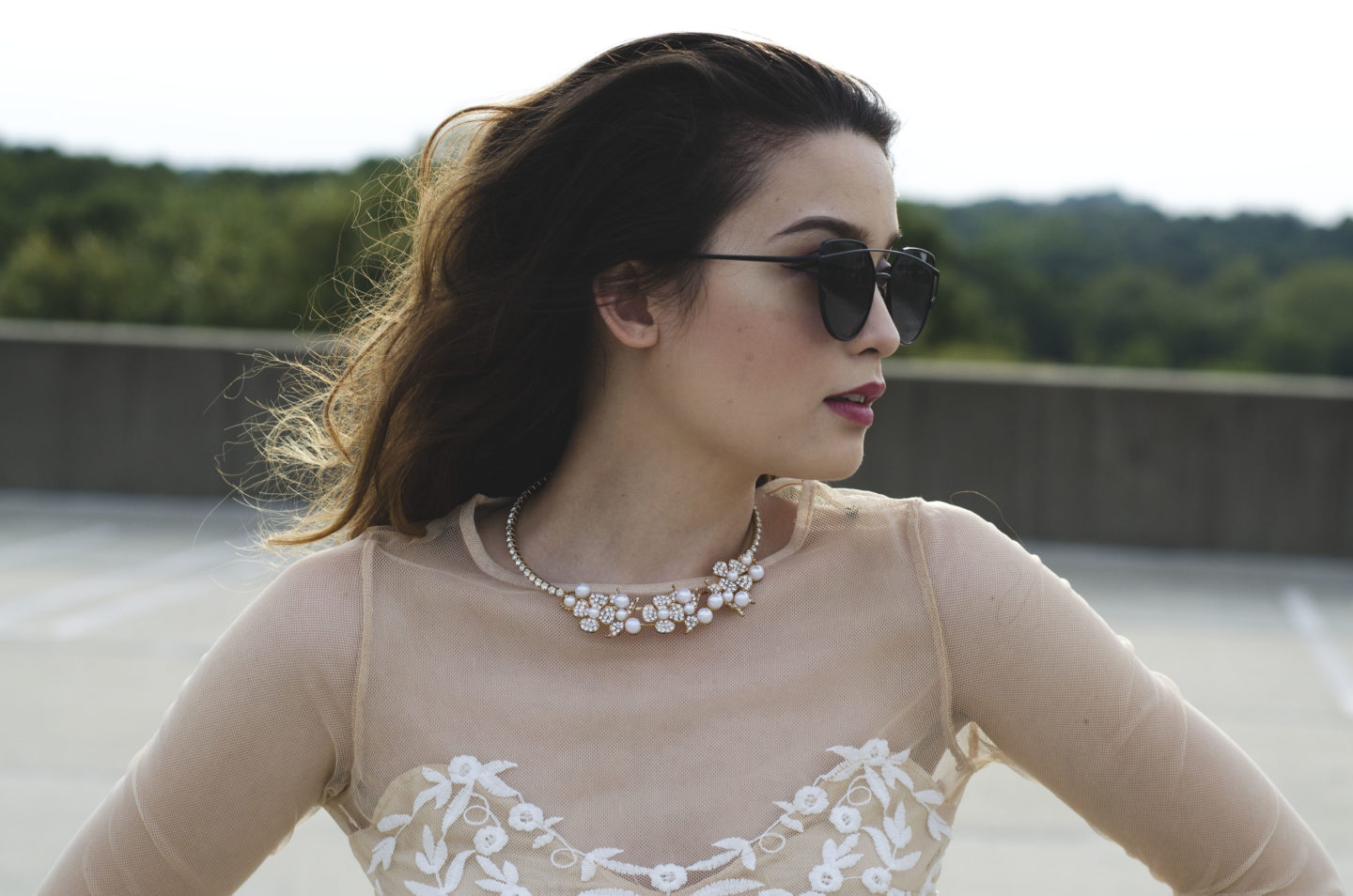 Lace Embroidered Dress
Leather Jacket
Heels