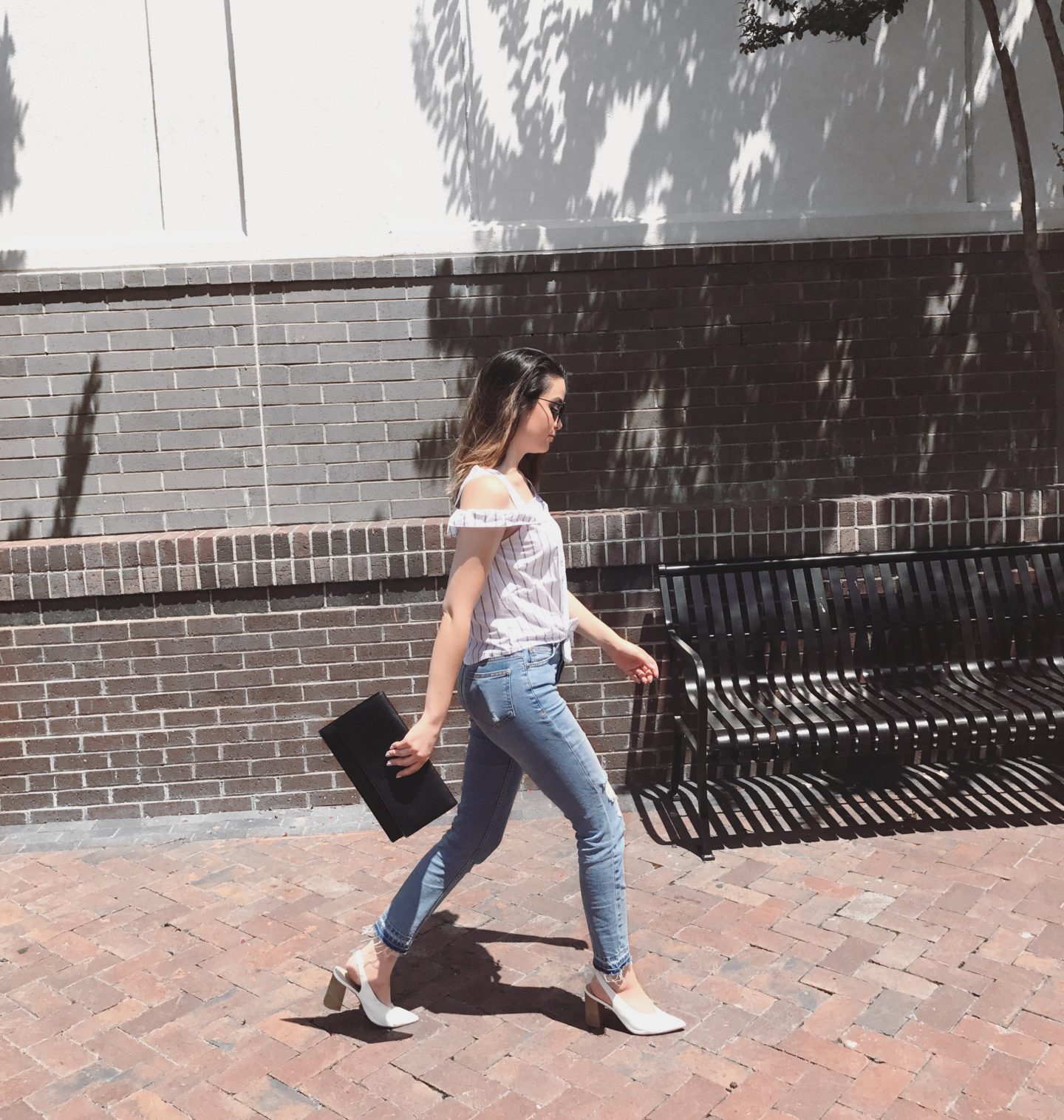 I have been adding new pieces to my wardrobe for quite a few months now and I wanted to show you all the clothes I recently purchased.
I figured a Summer Clothing Haul video would be the best way to do this. It's a bit lengthy but I wanted to make sure you guys had the opportunity to see me wear the pieces.
Below, you will find the links to all the clothes I featured in the video. If you are interested in adding these to your wardrobe, feel free!  Last but not least, please be sure to check out my YouTube video at the bottom of this page. I am ecstatic to wear all of these!
H&M
Satin Camisole Top $17.99  
Satin and Lace Camisole Top $24.99
ASOS
New Look Faux Leather Pencil Midi Skirt $36.30
ASOS Leather Mini Skirt with Paint and Stud Detail $60.01
Mango
Relax Cropped Retro Jeans $39.99
Skinny Noa Jeans $39.99 – When wearing white jeans, make sure to wear nude or flesh-toned undies. These will not show through. Any other color will peek through, leaving you with some awkward memories. 
Ruffled Cotton Top $19.99
Ruffle Cotton Blouse $19.99
Nordstrom Rack
Donald J Pliner Vaughn Booties $169 – Sadly, these are not available on Nordstrom Rack's website anymore. I purchased mine for $107 but you might be able to find it at your local NR. Otherwise, the link above is for the designer's website where it is listed for $169.
Are there any other pieces you guys think I might like?