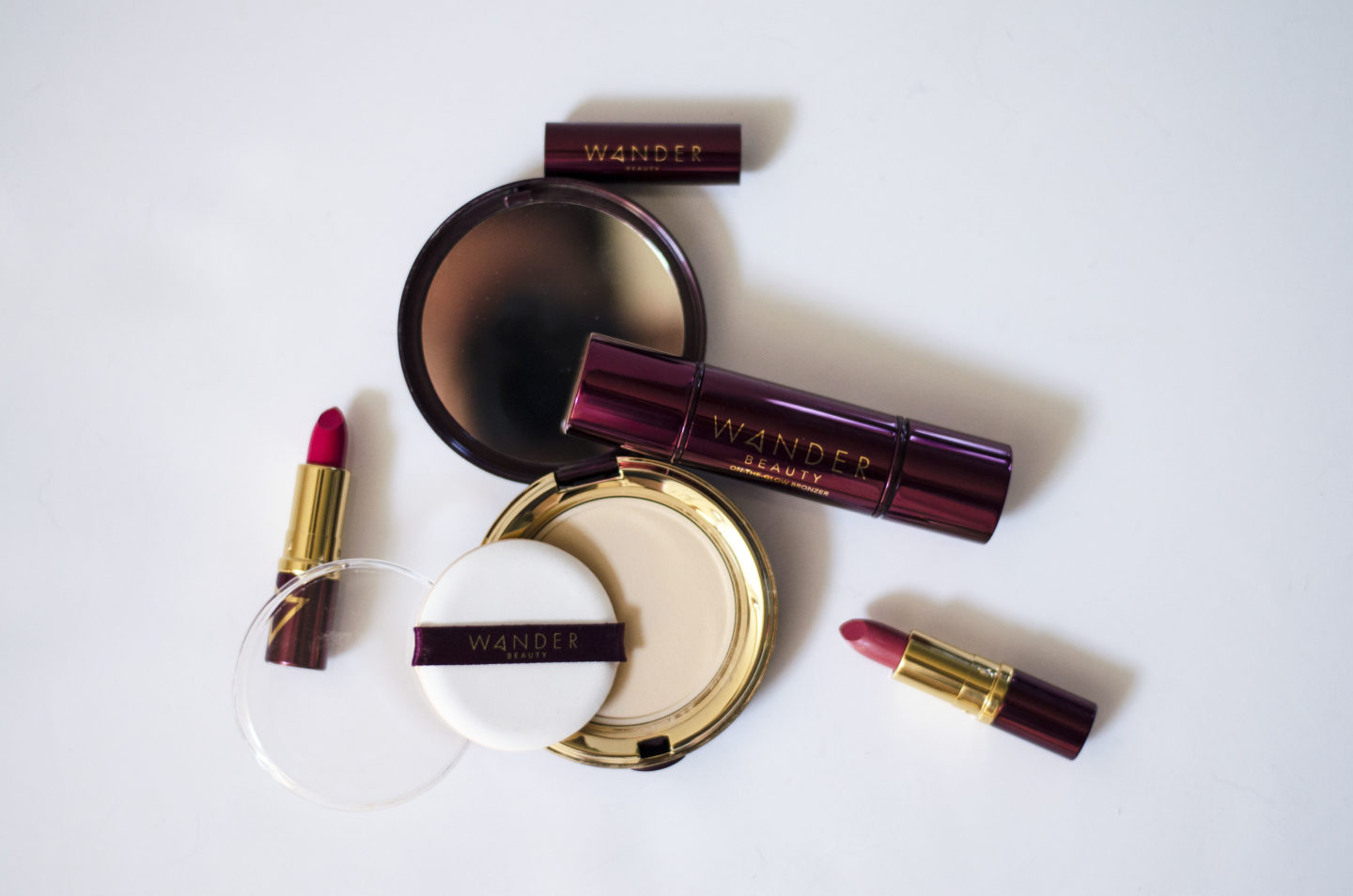 With all the traveling I've been doing lately, I've been in desperate need for some travel-friendly cosmetics.
I recently had the pleasure of trying out some of Wander Beauty's best sellers for being the winner of their August giveaway. Before we get into each of the products, I wanted to point out how gorgeous the packaging is. In hand, it doesn't feel cheap or gimmicky. I love hearing that pop every time I take the caps off, and the snap every time I close my compact. Wander Beauty is also cruelty-free, so if you are looking for a new cruelty-free brand to try, I highly recommend them!
I love having a compact powder foundation on hand for those quick touch-up moments. This foundation applies so smoothly on the skin and doesn't make me look cakey at all. I have noticed that it's not great on dry areas of the skin but it's great for setting under eyes and laugh lines. I use the color Light, which is actually a bit paler than my regular skin color, so if you are looking to purchase your foundation based on the name, you may want to go a shade darker. The applicator is effective, but I also like to carry a small foundation brush to use instead. Note: If you use a brush, there will be a lot of kick-up, so be gentle and lightly tap the product onto the brush.
I'm usually guilty of having multiple lip products rolling around in my purse. That's a fact that has annoyed my boyfriend on multiple occasions, particularly when I ask him to go into my purse to grab something for me lol. With this dual lipstick, I can cut down on my lippies and just carry around one stick with two colors (Nikki Beach + B.B.). The long-lasting wear is also a bonus so I don't have to continuously reapply my lipstick when I am in a hurry or traveling. These glide on so smooth and will leave your lips feeling silky soft. Usually, I apply a moisturizer before long-wearing lipstick, as long-wear tends to be drying. This dual-lippie is made with moisturizing oils and vitamin C and E so your lips will never feel chapped.
I was the most surprised by this product. I really didn't expect to like it. This bronzing stick is super creamy and blends perfectly into the skin. The contour (capri) is a little warm for me – I usually go for a cool contour color, but the shade compliments my skin so well. The highlight seems to be pretty long-lasting too. It lasted all day while I was remodeling my downstairs bathroom. The highlight (candle glow) was a little yellow for my tastes but it did not look bad against my pale AF skin. Check out my other favorite highlights here.
Needless to say, I will be bringing these with me on my trip to New York City!! Oh yeah, I'm flying out Friday and spending the weekend there so stay tuned for Instagram photos and subsequent blog posts! Let me know if there are any great places to visit for photography, shopping, and above all, grub.
What travel-friendly cosmetics do you like to put in your carry-on?