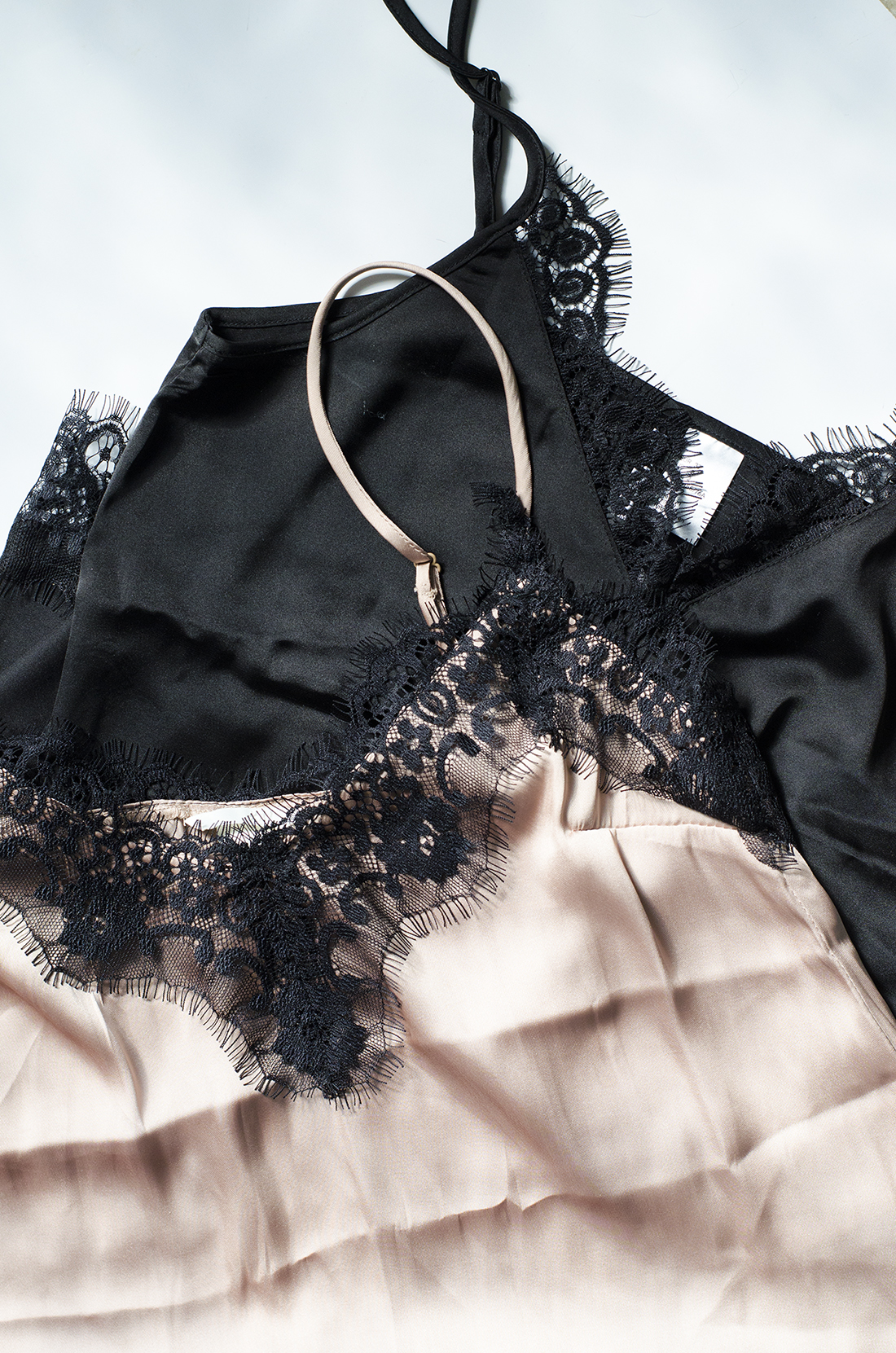 Here are a few of my latest favorite things…
– SHOES –
Earlier this week, I went to Nordstrom Rack to buy myself a swimsuit and a party dress, and while I was unsuccessful in finding the items on my list, I did come across these super cute designer boots! I tried them on three times while attempting to convince myself I didn't need them. Naturally, I walked out of the store with them in hand because I have a shoe problem. lol.
– LACE  & SATIN TOPS –
I have no idea how we are seven months into this year already. It's crazy how fast this year has gone by, but since Summer is already upon us, I decided it was time to stock up on some tank tops. I'm ridiculously short on Summer clothes…I have and excess of Fall and Winter clothing. I've had my eye on satin tanks with a lace trim for a while and I was so happy when I found these at H&M. I think this black tank might be my favorite one, but I am excited to wear the powder tank with a pair of dark jeans. I'm going to get a lot of wear out of these through the end of Fall!
– SKINCARE –
About a month ago, I shared my skincare routine with you on YouTube but it's since changed. As much as I loved my Sunday Riley Luna Oil and Good Genes, I can't afford to keep buying it. Seeking an alternative, I turned to the Ordinary. Knowing the key ingredients of the Sunday Riley Power Couple Duo, I purchased the Lactic Acid 10%  and Advanced Retinoid 2%. I'm only about 15 days into my new routine so I'll update you guys if I am happy with the results. (But so far, I'm diggin' it!)
What are some things you are loving right now?
You know I love recommendations.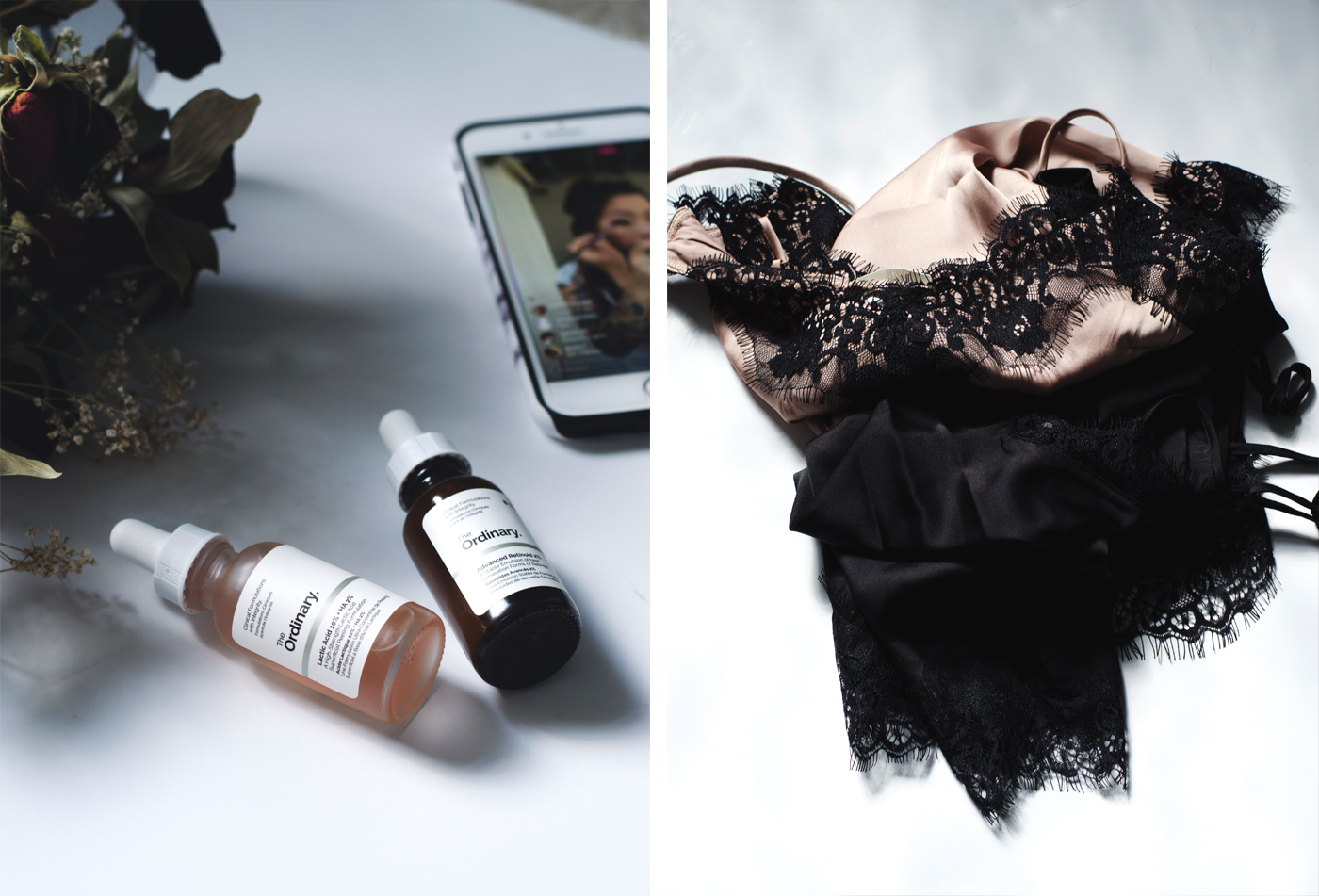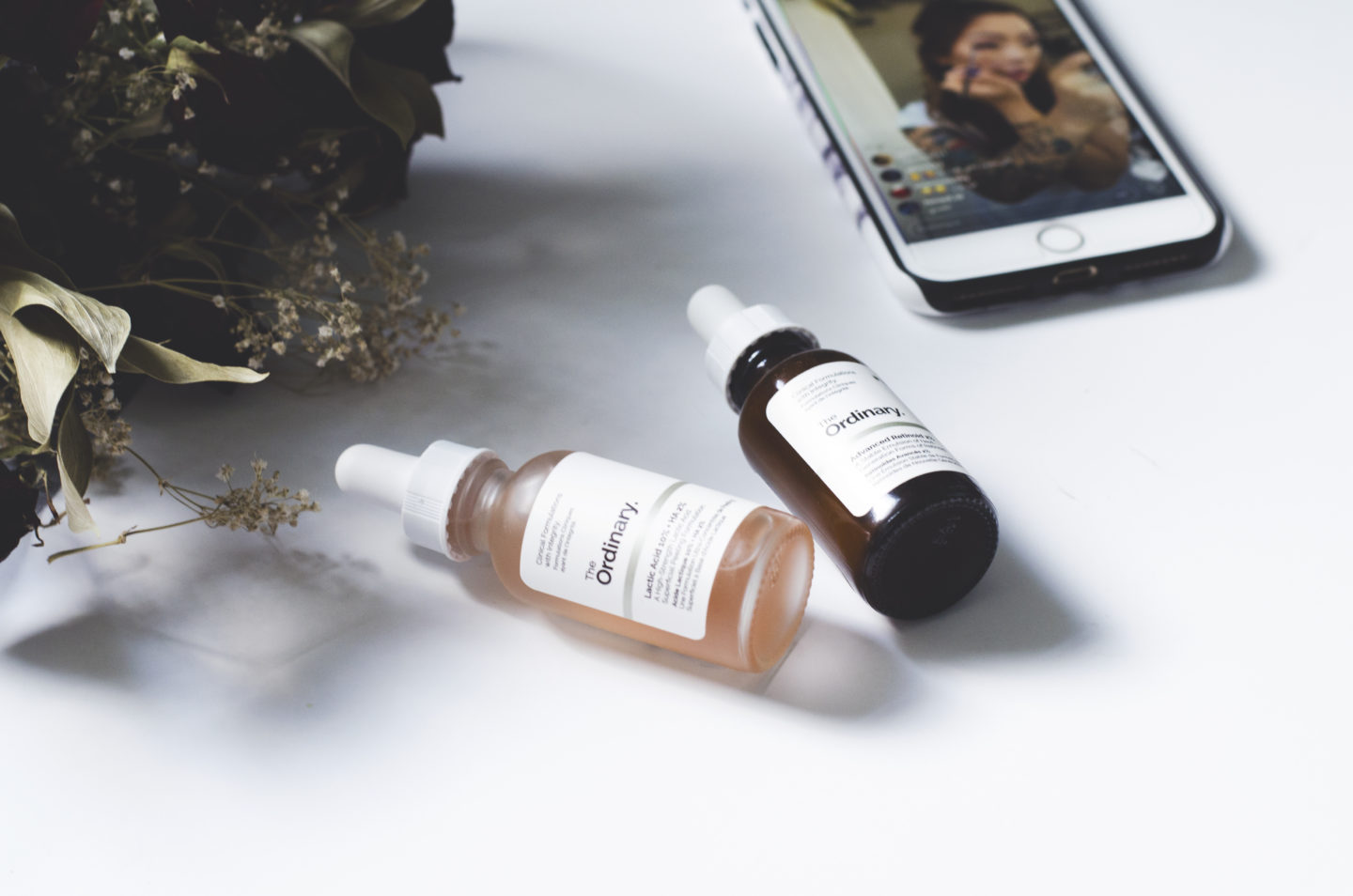 P.S.
I was doing some home improvements the last few days which is why this post was postponed a day. After my dad's hard work, I finally had three brand new toilets installed in my home. Soon, I will have a new bathroom vanity with a marble top so I'll be sure to take tons of pictures for you guys.