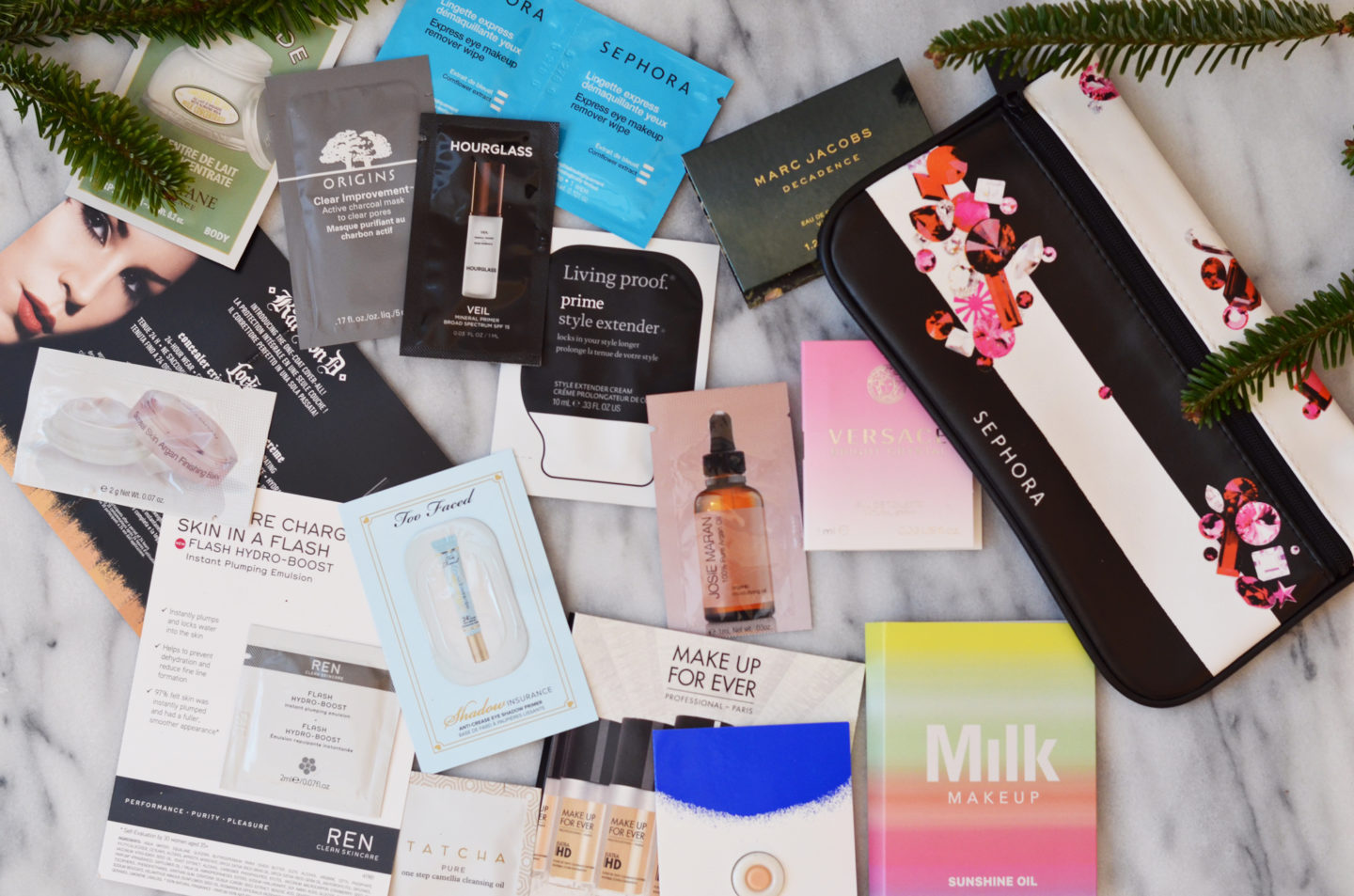 In 2017, my goal for the year is to really push myself to try new things. Several years ago, I tried a double cleanse for the first time and it has become a part of my every day routine – especially on days where I wear heavy makeup. These days, I find myself satisfied with my beauty routine, but I know there are other products I can try that might be better for my skin. I don't always have money to just throw at product experimentation, so it's important to ask for samples when you are considering dedicating your hard-earned money to adjusting your makeup and beauty routines.
I used to find myself getting a little jealous when I saw someone with an overflow of the latest and greatest beauty and makeup products. You could easily get free samples if you just know how to ask! Behind every counter there is usually a surplus of freebies, just waiting for you to take them home.
1.) Stop feeling embarrassed or guilty. You are trying to find out what works best for your skin, hair and body type. You need to narrow down which products best align themselves with your needs, so there is absolutely no reason to feel guilty.
2.) Walk up to the beauty counter in a store you frequent, and build a relationship with one of the sales representatives. Talk about prodcuts you both love and when you come back to visit, check to see if that person is there. When you do this, you increase your chances of nabbing your desired samples and maybe a little extra.
3.) Write an email or letter to companies who create the products you want to try.
4.) Ask for something that you genuinely want to try. Don't just ask for anything; you need to have something in mind. Keep a lookout for new products hitting the market. The newer the product, the more likely there will be samples behind the counter. I know stores like Sephora, Ulta, and your local Lancôme counter will also give you free dram samples if they run out of the pre-packaged samples, or if they don't have pre-packaged samples for the product you are inquiring about.
5.) Make sure you bring home enough samples to last you from 5-7 days. You need about that long to see how the product is working for you.
Still feeling a little nervous? That's ok; you can work up to it! For now, consider using these coupon codes at checkout when you are shopping on Sephora.com. All you need to do is be a VIB Insider! You can get a Mystery Sample bag with 6 mystery samples and a full size Sephora collection mask, or get an exclusive clutch with 12 party-ready samples.
What are some products you can't wait to try?

 Shop This Look