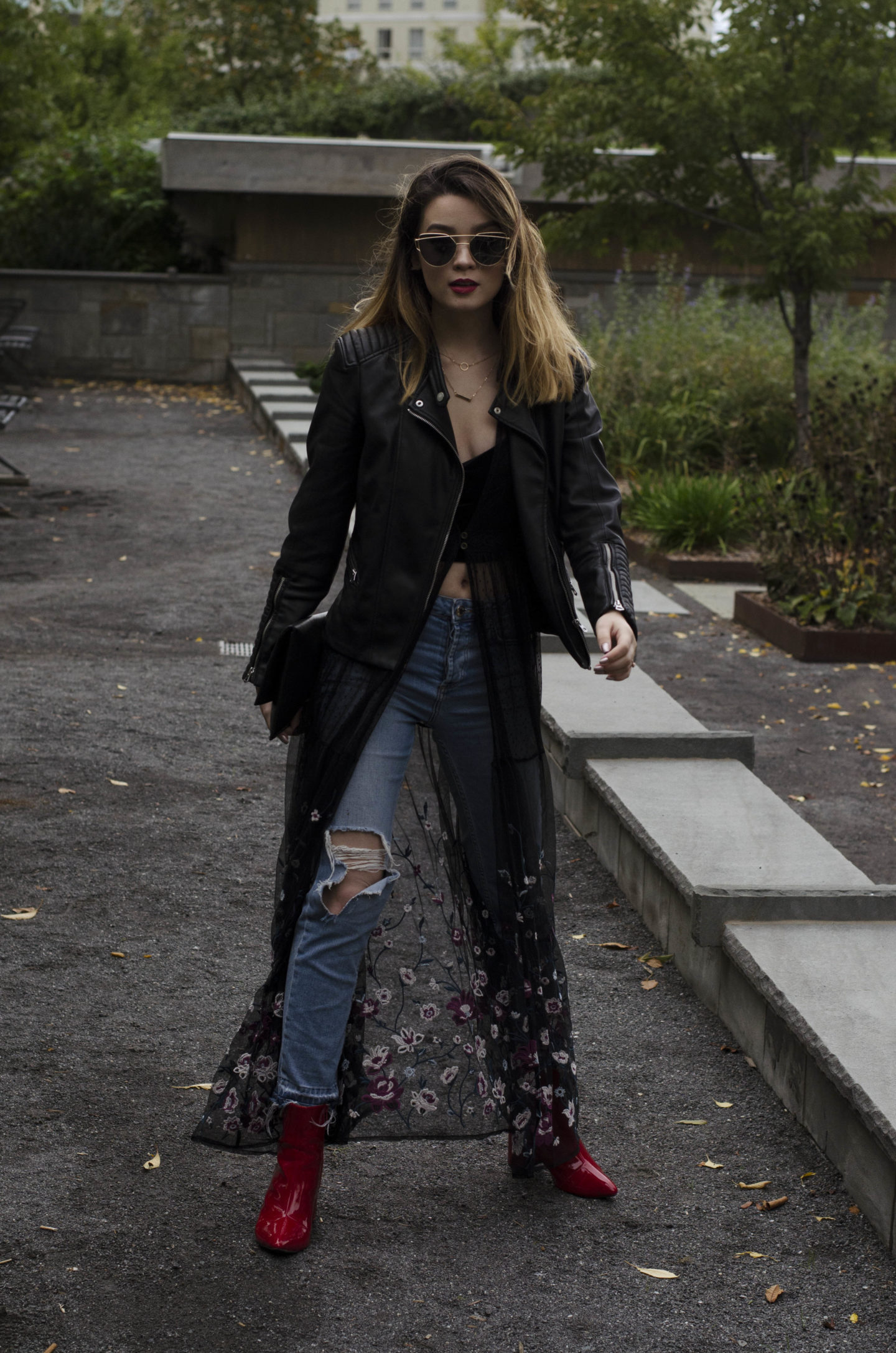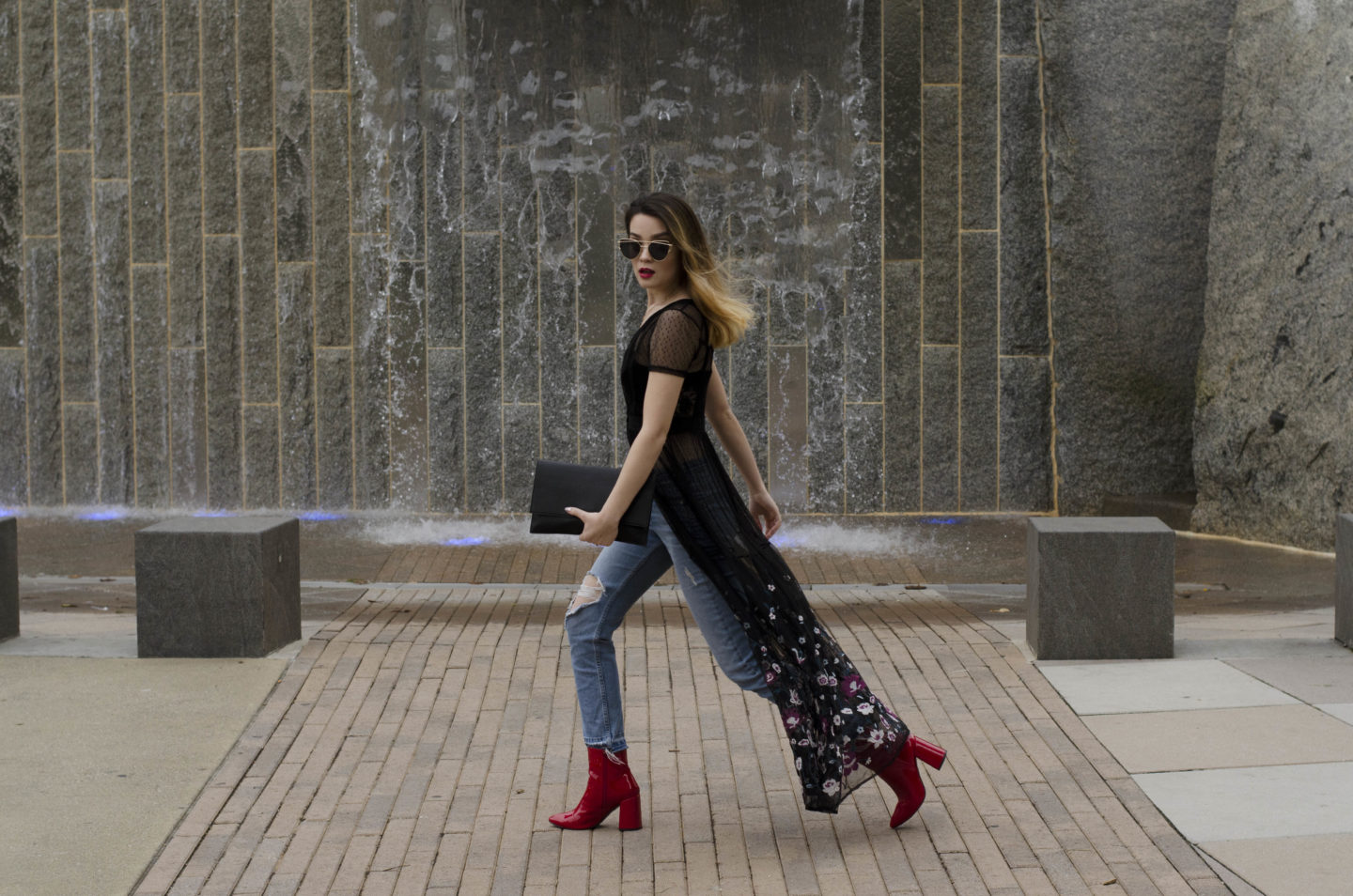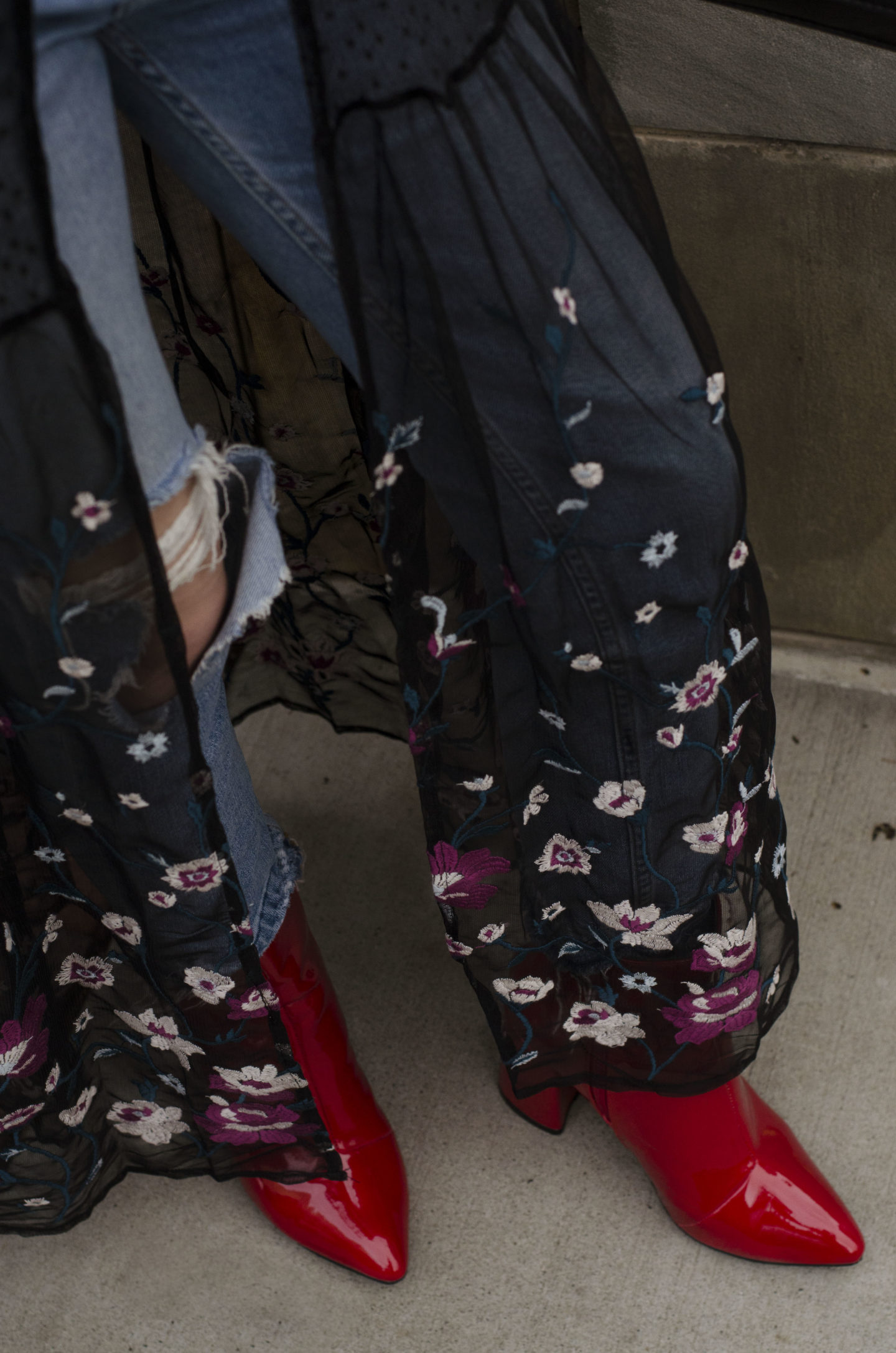 Ironically, red might be my favorite color.
Since I was a teenager, I have been unapologetically rocking red. Those of you who knew me in middle school may remember my crimson jacket which I wore way too often. In high school, it was my high-waisted scarlet skinny jeans and my red Vans. Nowadays, I like rocking these gorgeous cherry red patent leather boots.

Red is not only stunning on, but it impacts our emotions too. A pop of this color can be refreshing and inspiring. I incorporated these boots into the outfit because the combination of the sheer floral dress and the red boots bring a sexy but edgy vibe to the overall look.
I've always been an advocate for Fall florals, especially when combined with leather. You can imagine my delight when I stumbled across this stunning overlay dress at Target. I immediately fell in love and purchased it. I've been trying to find a reason to wear it for the last two weeks and I finally had a chance to wear it this past weekend. This floral dress actually looks great with a slip dress underneath, but I feel like layering denim is so much more badass.
I know you've probably seen these jeans a handful of times on my Instagram, but the ripped knee has only worsened with each wear. I'm sad to say that I will have to retire this pair of jeans soon. It's too bad because these boots look great with the cuffs of the jeans.
Stay Edgy & Happy Halloween!
Envelope Clutch (similar here)
Velvet Crop Top (similar here)
Leather Jacket (similar here)
Retro Jeans (similar here)
Layered Necklace (here)
Climber Earrings (here)
Sheer Dress (here)
Sunglasses (here)
Red Boots (here)