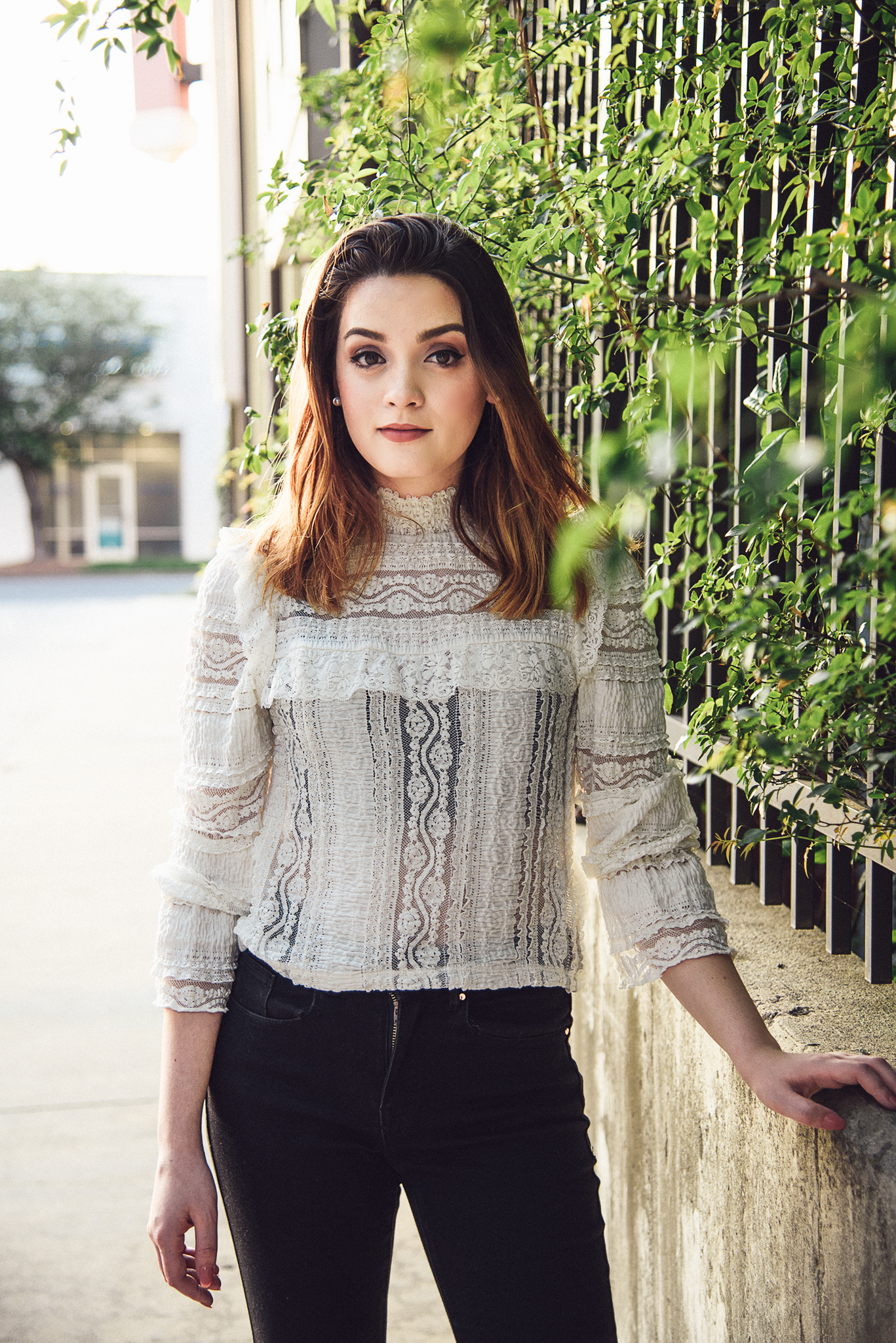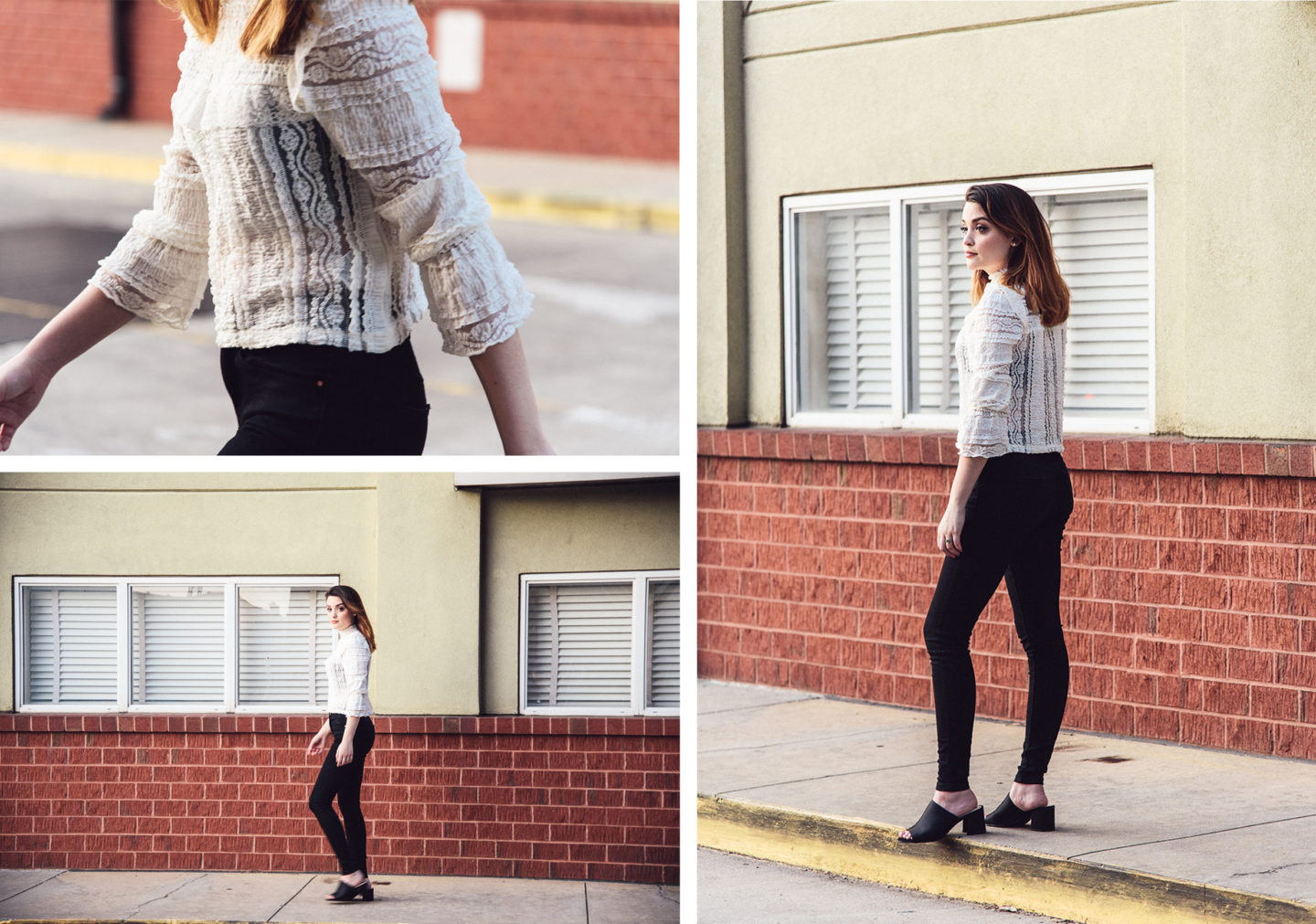 I'm a sucker for anything with lace,  ruffles, or contrast. When all three come together to make a stunning outfit, you can imagine just how tickled I am. 
Out of all three styles in this series, this is my favorite look, by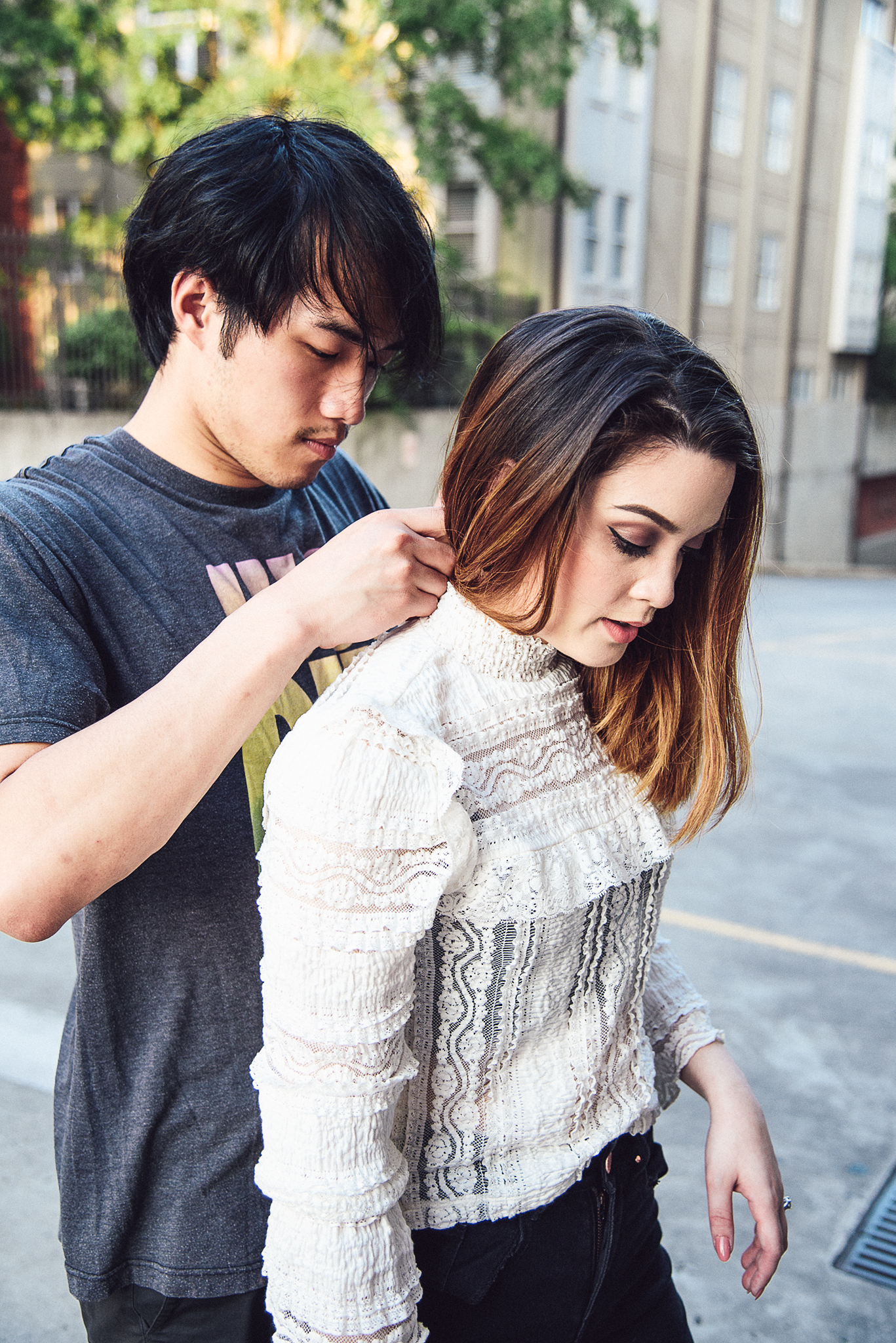 far. The lace ruffled top with black, high waisted jeans, and chunky heeled mules are the perfect finale combination to end this fashion trilogy. 
First, let's take a look at the details of this shirt. Every ruffle and every frill come together to form the key piece in this outfit. Yes, the mules are the purpose of this post, but look at the juxtaposition of this outfit. The chunky masculine-meets-feminine mules counterbalance the playful chic top. These multifaceted shoes seriously have so much potential and you can easily pick up a pair and style them to fit your own unique tastes.
This whole outfit perfectly sums up my personal style, one that I have been working hard to curate to its full potential. I will always be refining my wardrobe and continuing to expressing myself with new and vintage pieces, but I am so happy with how far I've come.  
I strongly urge you all to really try to rethink your closet if you feel like you have a bajillion clothes you never wear. I felt that way for months, and I seriously had so many clothes I never wore. Finally, I sat down and sorted out what I could donate, and what I wanted to keep (and there was an enormous amount that needed to be donated.)
Between revamping my wardrobe and teaching myself to be more fashion forward, I've found my happy place. Last year, if you had asked me if I would ever own a pair of mules, I'd tell you, 'Hell No!' But now, I'm embracing the unknown and the unfamiliar. 
It also helps that I have a super supportive family that cheers me on every step of the way, a boyfriend who pushes me to achieve my dreams, and my dear friend and mentor, Susan, who lets me pick her brain and learn from her and her amazing experiences. She's the one who took all these great photos in this post! I wouldn't be where I am today without them and I will always be so grateful! xoxo
I've had so much fun working on this series. I hope you enjoyed it as much as I have! If you missed the first two looks, be sure to check those out here: Look 1 and Look 2.
I'm hoping to do more fashion series like this. Any suggestions on what you'd like to see next?
FIN.
Which of the three looks was your favorite?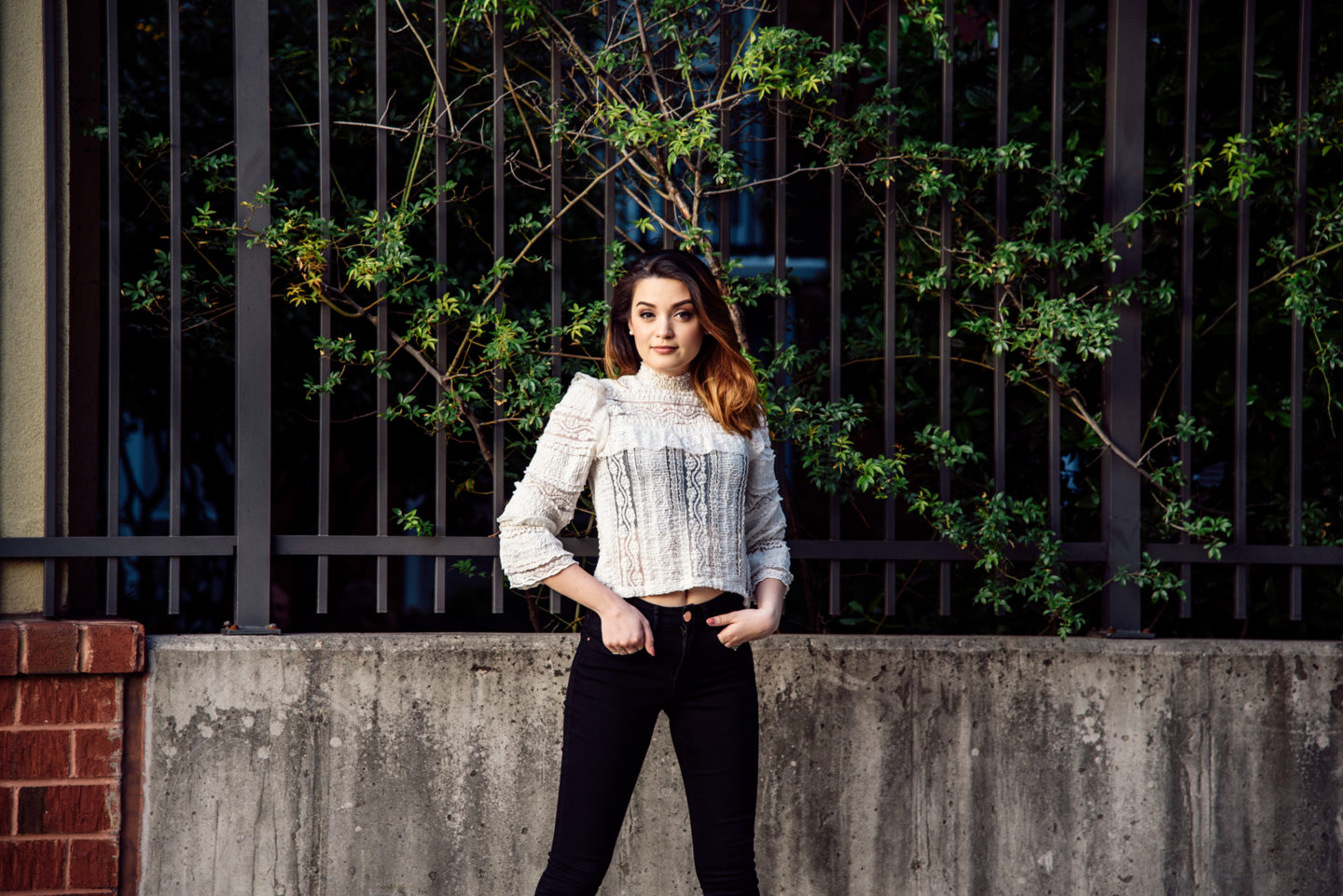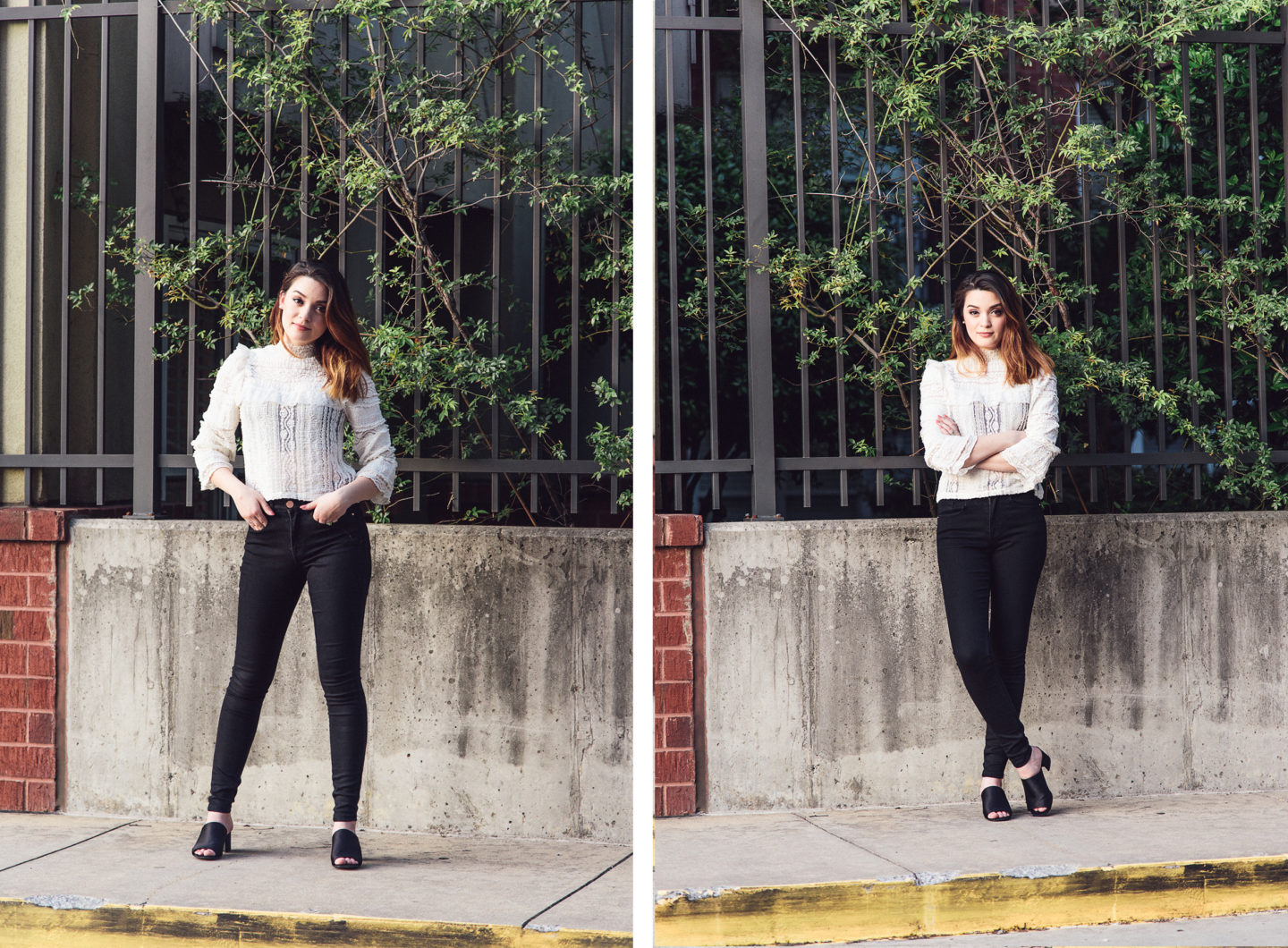 Shop This Look