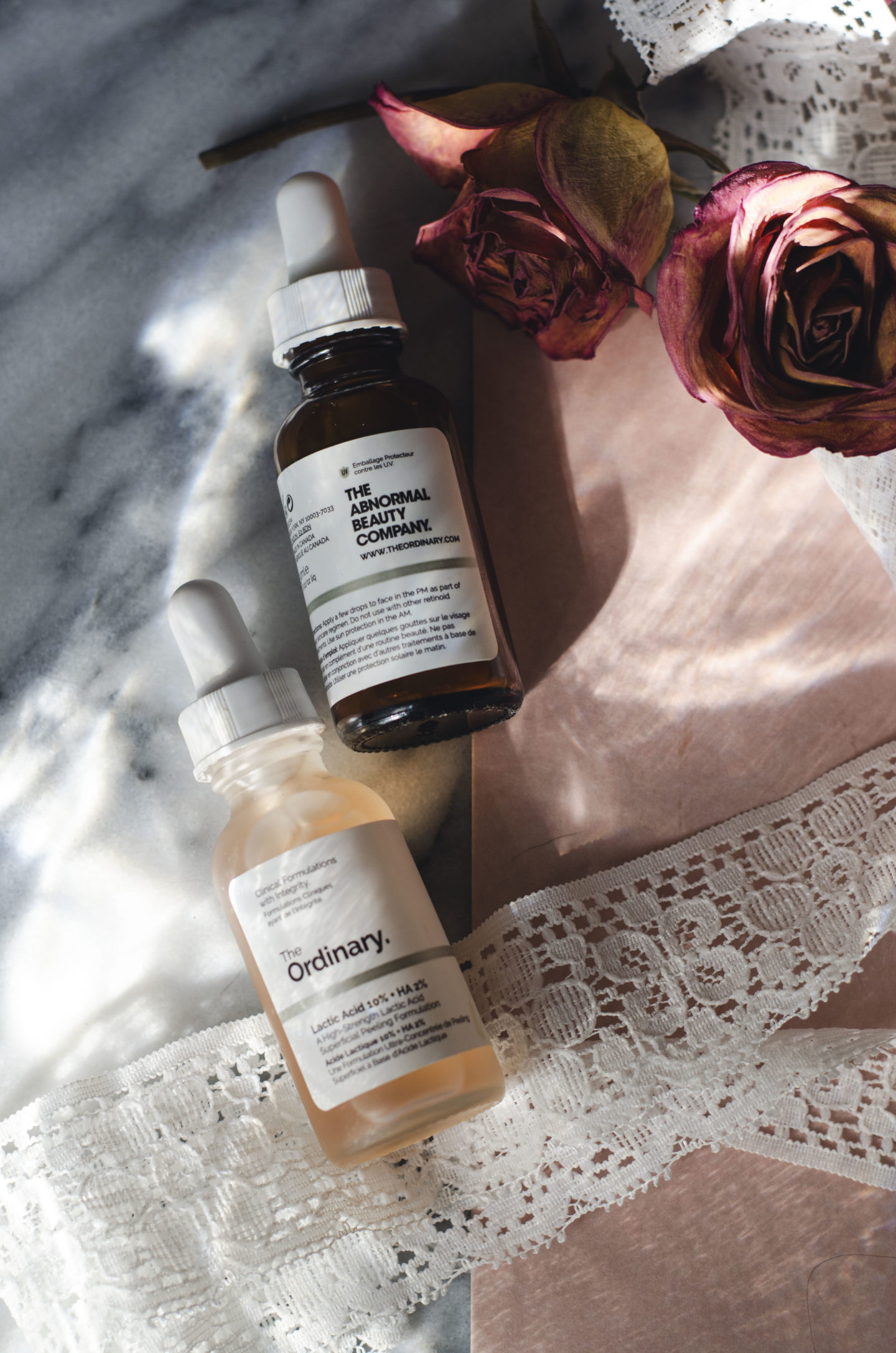 Do you know how many times I've been fooled by cheap prices?
After many attempts to save a few dollars, I've learned my lesson. Whether it's skincare or clothing, if it sounds too good to be true, it's because it is. But perhaps the Ordinary is the exception? I was skeptical of a skincare brand who claimed to provide consumers with the same level of care as bigger brands, for a fraction of the price.
After spending over $400 on Sunday Riley in a three month period, I quickly saw this was going to be a problem. I did not (and I still don't) have the money to keep this up. So after spending two weeks researching, I caved and purchased a couple of serums from the Ordinary. Let's face it, the Ordinary is all over Instagram and YouTube these days. They pride themselves on bringing quality skincare for cheap and many other beauty bloggers out there have fallen in love. I figured that if these didn't work out for me, it would be okay because I spent less than $20 on them both. It is better than throwing another $100 on Sunday Riley's Power Couple Duo.
Advanced Retinoid 2% ($9.80)   |   Lactic Acid 10% + HA 2% ($6.79)
At first, things didn't go well.
These two serums made my skin worse. I started developing clogged pores and deeply rooted pimples again. I ended up reverting back to my Power Couple Duo. After about a week, my skin was calm again so I decided to give it another go, this time applying it every other night, but the same things happened. However, I could not trust my skin this go-around because it was my time of the month, which meant my hormones were all over the place, causing breakouts.
For the last month or so, I've been using these two serums from the Ordinary three times a week. Typically, MWF. I make sure to apply a sleep mask or rich moisturizer the nights that I don't use the serums to keep my skin nice and moisturized. FYI -Retinol/Retinoids tend to be drying on the skin so you should always moisturize when using them.
My skin has improved a lot in the last few weeks. I think originally, my skin was just purging due to the change in products. This is not abnormal; it's a common occurrence when you switch your skincare products out for new ones. I don't like to overwhelm my skin, so cutting back to a few days a week, and then building up to a daily routine can often help your skin purge and accept faster.
I definitely think the Ordinary is worth all the hype. My skin has been very thankful in the last few weeks – my bank account as well.